Part 4: Our Big Move
God's in the Big Stuff and the Small Stuff
This is Part 4 of our Series on Moving.
So, we began the work of unpacking all – of – our – stuff.
I've learned a few things from this entire experience.
1.) We have a lot of stuff.  Perhaps too much stuff.
2.) I LOVE books.
3.) This whole thing wasn't as bad as I thought it would be.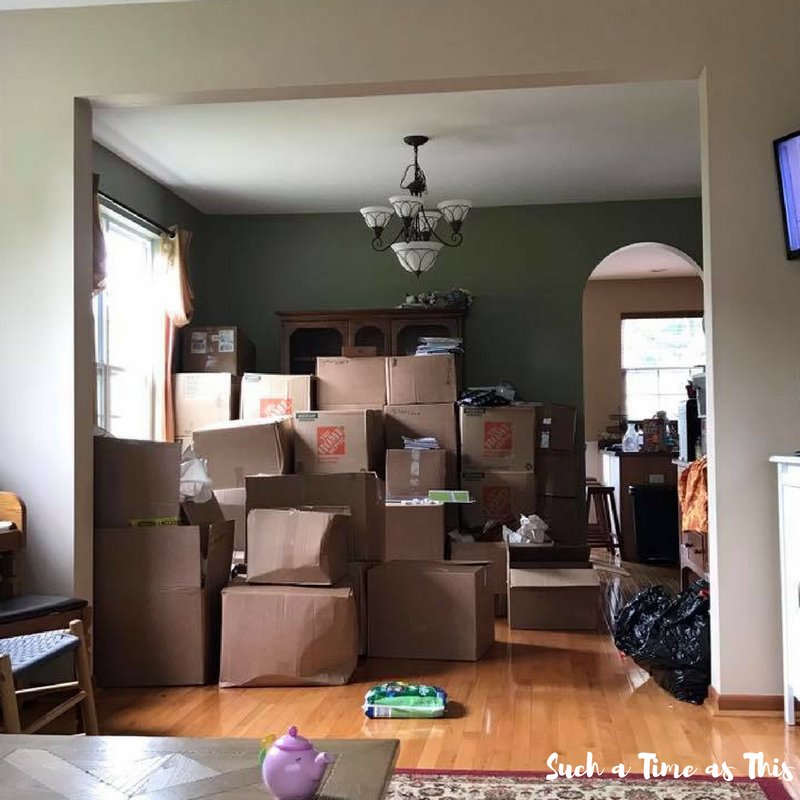 We got to work pretty quickly after moving in.  Our dining room looked like this for a couple of weeks.  And so we had days of unpacking and cleaning up behind us, ahead of us … and we broke it up with our days of fun.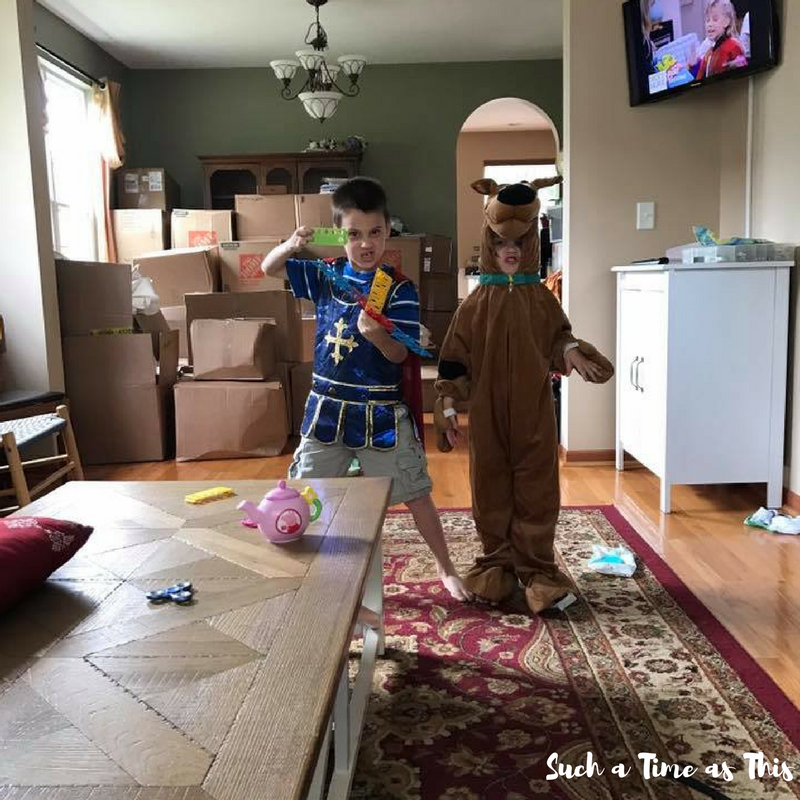 But I've learned a few more things, too.
4.) My husband was right about the house.  I don't know what would have happened had we picked the other house but I know what wouldn't have happened.  We wouldn't have met the friends we've already made.  We've met some lovely neighbors (I've even met a homeschool family that share a lot of similarities to ours.) I've enjoyed getting to know some other moms and spending time relaxing at the park together.  (This has been such a blessing).
5.) I'm ecstatic to have two laundry rooms.  I didn't quite realize what a big difference that makes in getting laundry done.  It is certainly a luxury – but one that I'm glad we took advantage of with this home.
6.) I'm actually enjoying having a smaller kitchen.  I never thought I would say that, but it has forced me to downsize to what I really need.  I also feel that everything is easily accessed and found (no more searching through a million cabinets.)
7.) We found a good school for our oldest that has a wonderful team of teachers and therapists on board.  We are praying that this school year is a good one for him as he continues to grow and excel.  So far, it seems fair to say it looks like a good fit for him.
8.) I was stressing out and mentioning (in a somewhat frantic way) to my husband that we needed to get our home school room in order so that we could start our school year.  He is so much more laid back than I am.  All I could see were the pile of books, notebook, papers, pencils, just a chaotic mess … no table … no where to work.  <Not quite hyperventilating while thinking of all that needs to be done…>
So on that note, we started looking for a new table (we sold ours in the move).
I got this fun idea to look for used tables.  I thought maybe we could save a little bit of money that way.  I even created a search on Facebook Marketplace.  I started searching for tables.
A few we were interested in sold and fell through.  Then it happened.  It was a Friday night and a notification came up of a new used table.  And here is the best part: It was FREE!  A family was giving a way an old, big, solid wood table that they no longer needed.  My husband was able to pick it up the next morning and set it up for our school work.  What a blessing.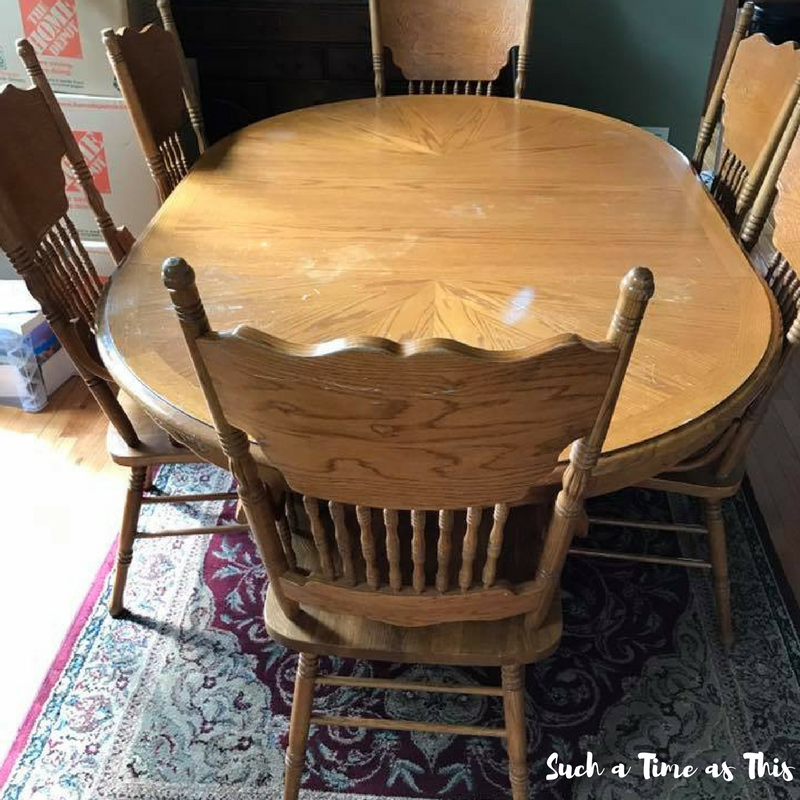 Things have just seemed to fall into place between homeschooling groups and extracurricular activities for our kids to tables and chairs for the house.  And you know, it has taught me one huge lesson.  While it is good to be proactive and try to plan some stuff… being obsessive or worrying over every little thing isn't healthy and isn't what God has called us to.
He has brought us half way across the country and planted us just where He wants us.  I'm thankful that we chose to listen and we chose to go.
From where I'm standing I can see so vividly that God is in the big stuff and He is in the small stuff.
Look at the birds of the air; they do not sow or reap or store away in barns, and yet your heavenly Father feeds them. Are you not much more valuable than they? Matthew 6:26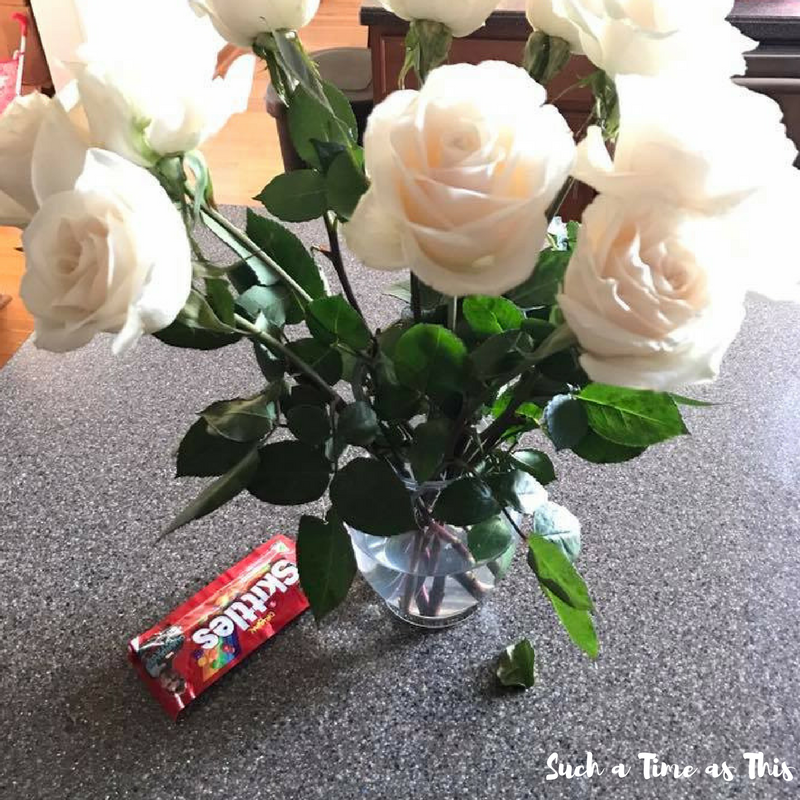 This post is the 4th part of our series, Our Big Move.