An Unexpected Day
 A Cautionary Tale about Natural Gas in Your Home
So today didn't go as I expected it to go.  I guess that is true with much of life.  As we woke up, my husband commented that my schedule was very full today as we were expecting delivery people and had other appointments (well checks for the kids and errands to run).
Last week we decided we needed to buy a new washer and dryer.  We actually decided to buy two dryers, because the new house we bought just happens to have hookups for washer and dryers in two places.  We had brought with us one set – but we didn't realize we needed a gas dryer when we moved.  So, we decided to donate our electric dryer and to buy two new dryers and one washer.
When we found out last week that we had to wait a full week for our new units, I was a little bummed because we have seven kids who need clean clothes.  Yeah, did I mention that these kids only had a few clean outfits left?  Well, we decided to make due with the little bit of clean clothes we had left and made it the six days until installation.
How the day Began
This morning the guys came to install the machines.  It all started out ok, really.  We needed to replace one washer and dryer upstairs and to install a new dryer in the downstairs mudroom.  About an hour after they left I figured I should start washing some kids clothes.  So, I ran upstairs to throw some clothes in our front loader.  When I got to the room I walked into a large puddle on the floor.  I stood there for a second wondering why there was water all over the floor.  And then I heard it.  A slow and steady drip, drip, drip.  I called for hubby and when he checked it out he quickly realized that one of the water hoses on the back needed to be tightened.  However, because we just moved, he didn't have the tools he needed to repair this.
Problem # 1
I then decided to run to the downstairs to throw the clothes we were washing down there (did I mention that we hadn't done laundry in a week – yeah, we had tons to do) in the dryer.  About 30 minutes later, my little 6 year old asked me if any of his pants were dry (at this point, he was still wearing his PJs).  I quickly opened up the dryer to find that although it was fluffing the clothes – they were soaking wet and cold.  At this point we called the installation team to come check it out and to come fix the water leakage upstairs.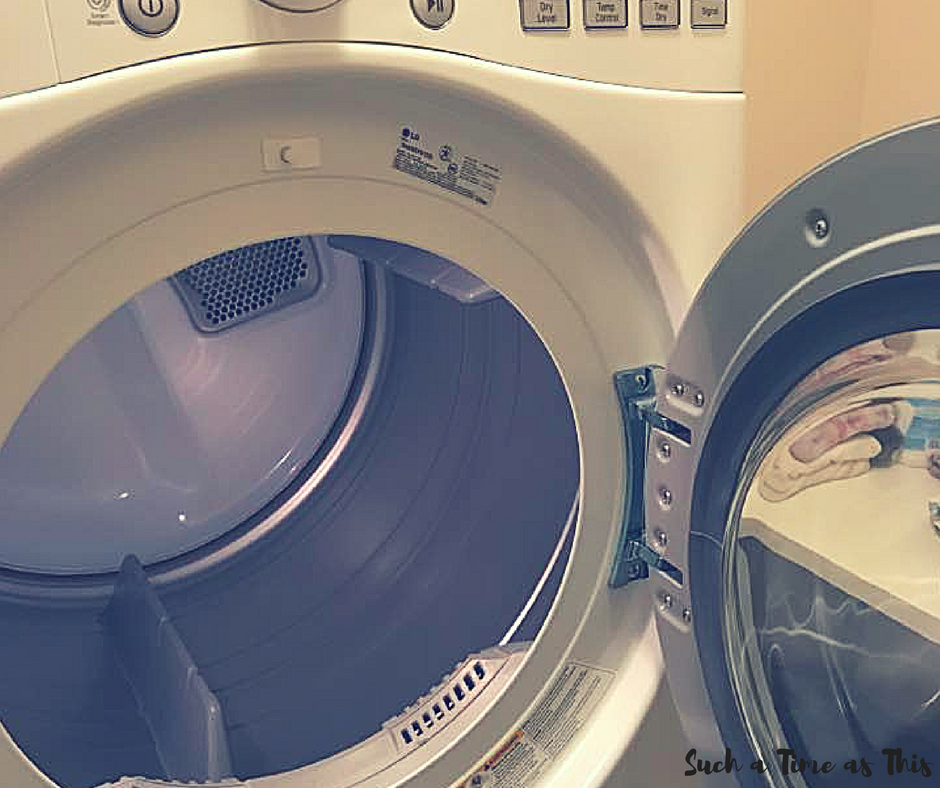 Problem Solved?
A few hours later, all seemed to be well.  The guys came out again and realized they needed to tighten up the seal around the hot water tubing in the upstairs washer.  Problem solved.  They made their way downstairs and after a few minutes figured out that the gas line hadn't been turned on behind the dryer unit.  They ran the dryer for a minute to make sure the heat was working and then they went on their way.
Hubby quickly decided to leave it running because there was still a huge amount of little boys clothing to dry in the dryer.  I ran upstairs to get ready to go to the grocery store.  My 10 year old daughter and I had realized that in all the commotion we hadn't remembered to prepare anything for dinner.  I figured I could go pick up a rotisserie chicken and some veggies and quickly make it.  As I made my way down the stairs, I smelled something that didn't seem right.  I thought I smelled natural gas.
Something's Not Right
At this point it was evening, and my 12 year old son was outside mowing the lawn.  Hubby was out there helping him.  All the other kids were watching him, somehow mesmerized by our new electric lawn mower (more on that in another post!) so I decided to head out with our baby and daughter.  I yelled outside that I was heading to the store, but as I walked back through the mudroom I realized the smell was starting to become overwhelming.  I quickly ran back outside and mentioned to my husband that I was going to turn the dryer off.
Part of me was hoping that this was just a new dryer smell.  But I couldn't deny that it smelled quite like natural gas.  Oddly enough, this was the first time hubby and I have owned gas appliances.  In fact, the only reason I knew what natural gas smelled like was from a leak in my house when I was in high school where I smelled it in our basement and asked my mom what that odd stinky smell was.  She realized that the pilot light had gone out on our hot water heater and called the gas company.  So, as I walked through the laundry area, I stopped the dryer, and then we drove a  few miles down the road to the grocery store.
Is this Natural Gas?
As I hurriedly grabbed a chicken and some potatoes, I took out my phone and dialed my sister.  I knew she had gas appliances and figured she would know what to do.  As I spent a few minutes talking she asked some questions that seriously disturbed me.  "Could I have a natural gas leak?"  "Could the guys have punctured the line?"  "Was there a problem with the new dryer?"  I felt my heart sinking as she presented any number of scenarios.  And the worst part was none of her scenarios were, "This is normal for a new gas dryer."  Her husband then got in on the conversation and asked if I was certain I was smelling gas.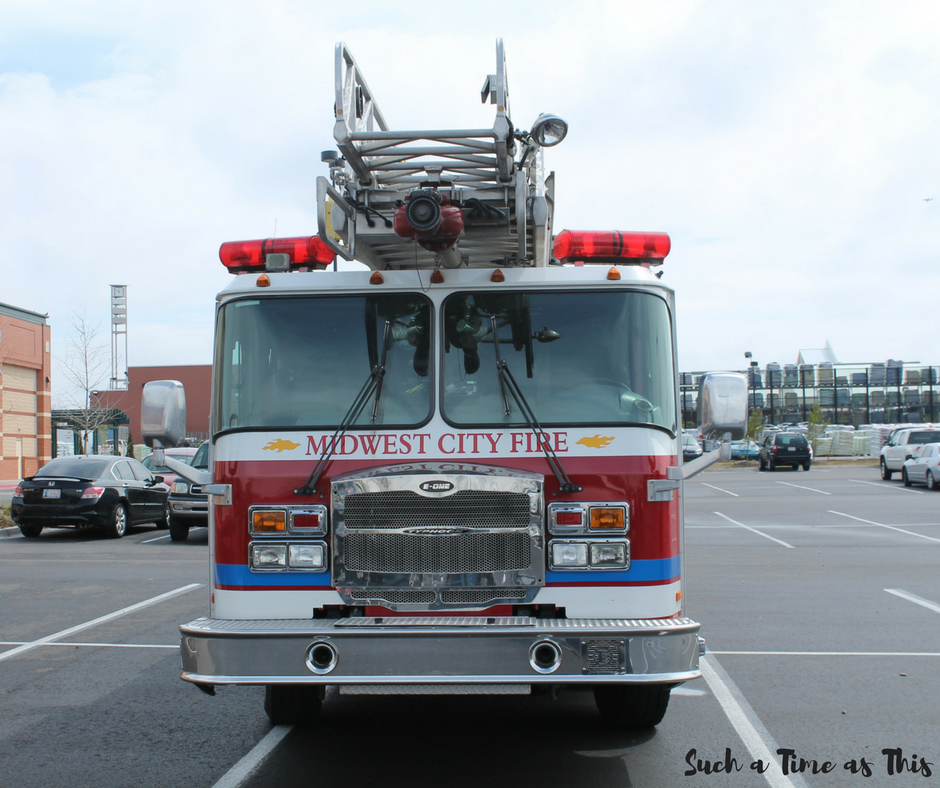 She directed me to go back home and see if I still smelled it.  So, with what little groceries I had in my cart, I swiftly moved through the checkout and out the door.
What Should We DO?
When I walked back through our mudroom door, I smelled that all too familiar smell.  My husband was now inside but wasn't sure what he was smelling. He wasn't sure if it was natural gas or new dryer smell because he has some problems with his sense of smell.  I think the whole thing was frustrating him because he just wasn't sure how strong I was smelling it.  I immediately went out to the back yard to get some fresh air.  It was then that my sister and her husband called me back.  As I explained what was going on, they mentioned going to ask a neighbor for help.  I hung up and walked nearby to a neighbor that I thought might be home.
Thankfully, not only was our neighbor home, but she knew exactly what to do.  I had no idea prior to this, but she happens to be the director of emergency services in our area.  I asked her if she has gas appliances and she immediately walked with me over to my home.  Stepping one foot into the house she told me she was going to dial for help.  She called the fire department, who arrived just minutes later.
They instructed us to leave the house with all of our children and pets and stay outside until it was safe.  We did, and as we were waiting, the paramedics came.  They asked if any of us had been experiencing any headaches or other health problems.  They ended up checking me out for signs of carbon monoxide poisoning and other problems that can arise from too much exposure to natural gas.  Thankfully, I checked out ok and was able to join the rest of my family in our yard.
The gas company representative showed up soon after and was able to detect where the leak was coming from.  Early in the day, when the installation people were out, they hadn't installed the dryer correctly.  They had barely hooked up the gas hose- most likely they used their hand to try to tighten.  It was about to fall off completely and it wasn't sealed or tightened properly.  It didn't cause a problem until they had come back out in the afternoon and turned on the gas.  So for the past hour and a half to two hours we had gas leaking out of the back of the dryer and into our home.
So Thankful
This story could have ended with a not so happy ending. My children, husband, and I could have suffered health problems as a result.  Our little dog was at risk for getting very sick (or worse).  Or, our house could have exploded if the gas met a flame or spark.  So, as I quickly realized, natural gas is nothing to play around with.  If you, like me, are new to gas appliances, don't take any chances.  I'm so thankful that our neighbor knew exactly what to do to protect my family from being harmed.  And I'm also extremely thankful for the firefighters and paramedics that came right out. They were able to turn off the gas and inspect the area and to check us for health issues.
I'm grateful that my kids were outside with my husband nearly the entire time, so their exposure was minor.  I probably got the brunt of it because I was trying to figure out how serious this smell actually was.
Please learn from my mistake!  To find out more about what to do if you suspect a gas leak, click here.