About a year ago I noticed a growing problem.  It's what I think is a screen addiction because I'm addicted to my phone.  My day would begin like this: It's 6AM, my alarm clock rings.  The day is jam-packed with so much I need to do.  Instead of getting some stuff done while everyone is still asleep, I open my eyes, pull out my phone, and scroll.  Before I know it time has disappeared and I'm scrambling to get my day in order.  It's time to dress my oldest son, get breakfast ready for everyone, and prepare for our day.
What is it about our phones, anyway?   Why do I feel this compulsion to click and scroll? How do I kick this screen addiction and use my time efficiently?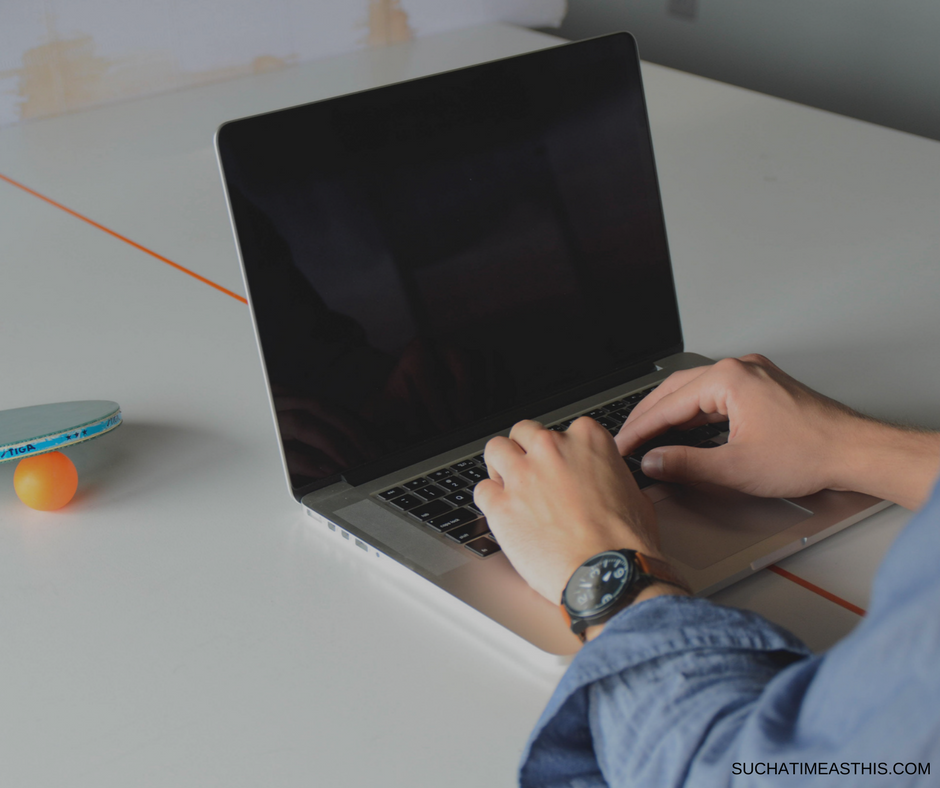 Do you often find yourself foregoing productivity in favor of playing games on your phone or checking social media? Have you ever sat down at your computer to check an email but one hour and ten cat videos later you still haven't opened your email? If so, you've come to the right place. These five tips for kicking the screen addiction will help you get a handle on your usage of electronics. Because, let's face it, we all rely on technology and when used efficiently our devices can be powerful tools.
Strategies for Stopping Your Screen Addiction
1. Apps
There are tons of apps in the digital world to help parents monitor and control how much screen time their kids are getting and what they are looking at. But did you know that you can use those same apps for yourself? There are also adult specific apps to help limit the use of smart phones and other devices. Expect to pay a small annual fee for some of these services. You will be able to optimize your productivity and decrease the amount of time you spend scrolling through the black holes of Instagram.
2. Organize in folders
Organization is key to productivity. Group all like apps together into folders on your home screen so that you can easily find what you're looking for. Once you're in the folder to check your bank accounts it will be a little tougher to move over to Snapchat right away. Similarly, keep social media icons on the last page of apps so you have to look harder to find them. Ultimately, find a system that works for you.
3. Turn off alerts
Yup. Just do it. Because you probably don't really need to know every time someone you know tweets. Decide which ones are the most important. For example, some folks choose to keep notifications turned on for calls, texts, and emails but turned off for everything else. This way you won't have that little red number in the corner of your app tempting you into opening a rabbit hole.
4. Have a Purpose
When you pull out your smart phone or sit at your desk have a plan of what you want to accomplish. This is the same reason we make lists before going to the grocery store – to stay on task, move efficiently, and not forget anything. Make a plan and stick to it.
5. Set limits for yourself
There's nothing wrong with just for fun apps, games, or streaming sites. However, you need to set limitations for yourself when you sit down for some mindless screen time. Much like you set a timer for your kids while they play xbox, give yourself a stopping point. Say "after this episode, I'm going to do the dishes" or "in fifteen minutes I will quit scrolling through my newsfeed." Self-discipline is always a good practice.
Have you struggled with screen addiction?  Check out how to breakthrough your child's screen addiction and screen time, too!
If you enjoyed this post, please pin on Pinterest!