It happens everyday.  A mom stands in her bathroom waiting to see 2 pink lines pop up.  And through a haze of what ifs and to-dos she asks herself when she is going to dare share her news?  
Many moms of large families are choosing to wait to tell, later and later, and some not even share at all.  
It All Starts with 3
It started after I had my 3rd.  People naturally assumed that I was done having children.  I now had gotten my girl – after my repeat boys.  It was the natural order of things to stop and put away the baby gear, sweet cuddly blankets, and of course my baby making organs.  I must be getting those fixed or broken or whatever it is they're calling it these days.
And the Dreadful 4th
So, when 3.5 years later my little number 4 was in the works, it was hard to tell the checkout girl at Whole Foods, or friends at church, and goodness no – definitely not certain family members.
Because having 4 children isn't prudent in this world.  Everybody knows that.  
Don't Dare Say 5
Moving on to number 5, my family found out when my little 6 year old called them to tell them mommy is having another baby.  Odds are they wouldn't yell at a kid.  
Yes, that is the world we live in.  In a world that preaches love, while moms of many are met with scorn.
Did He Say 6?
3 years later our little squeaky sweet number six was growing in my belly.  My sweet darling husband announced it to our Sunday School class.  An older gentleman looked at him and said, "didn't you know how to stop that? Your wife should keep a pill between her legs."  
Yes.  In church.  Yes, in front of me and about 30 other people.  My cheeks were hot and red as I looked down not wanting to show how uncomfortable I was being there.  Because in that instant he made it clear that this wasn't a blessing from God but something to be prevented.
You Must Be Crazy #7
And so, when our 7th came along I was thankful to surround myself with people who I knew loved and supported us and who always know that children are a blessing.  But I still, every once in a while, wince when I bring all of our brood out in public. Together.  I mean one or two at a time is fine but seriously, daring to leave the house in a group is just asking for comments.  
You Have Your Hands Full – Really
Comments are usually one of these,
you have your hands full,
or h
aven't you figured out what causes that?
  Or the ever so funny,
Are you Mormon?
So, they question our knowledge on sex ed and even worse inquire about our religion.  For some reason common decency and common courtesy leave when people in our society see a woman with more than 3 kids enter the room.  It seems like it's time to cast all the shame on this poor unsuspecting human who did nothing to deserve it other than to procreate and go grocery shopping.  
The kind comments pleasantly surprise me and build up my confidence.  I can face the world with a bit of dignity after hearing their gracious words. 
But the bad comments are like a slap in the face and they seriously make me doubt humanity.  Maybe I'm some sort of modern day rebel but those comments won't change my mind about my kids that I already have or those kids that I might someday be blessed with.  But they do make me question what gives these other people the right to question my life decisions.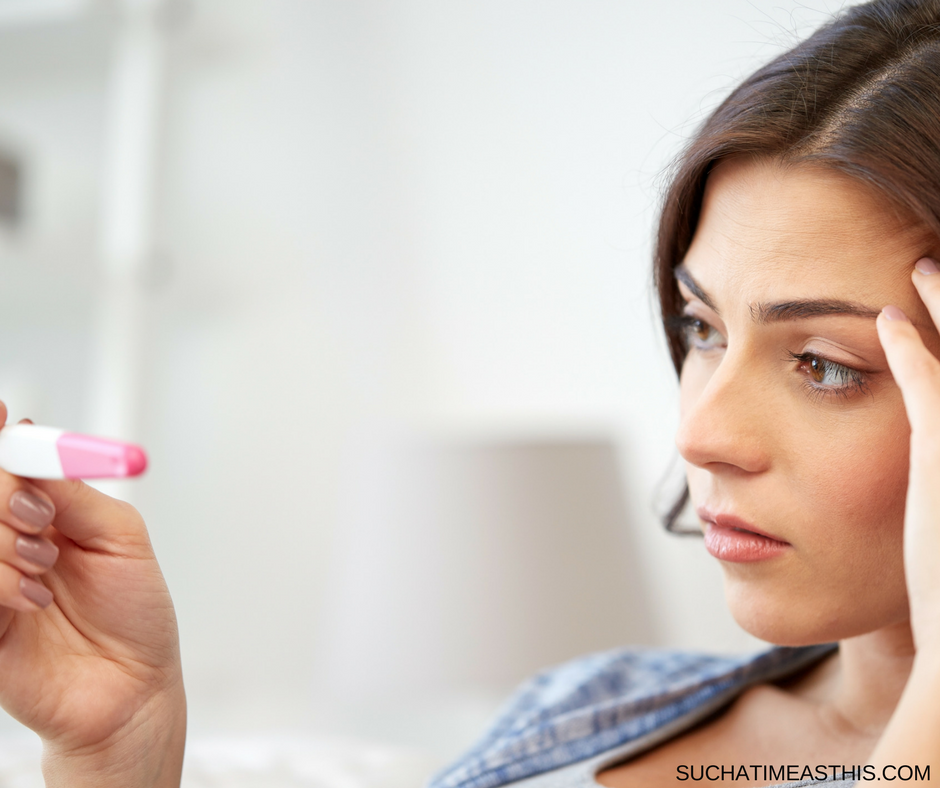 A Sad Epidemic of Shame
I have friends who hide pregnancies until they are ready to pop just so they don't have to hear another hurtful word.  They hide from social media and sometimes even their own parents. I see women who silently cry and wonder why there is so much hatred spewed to them.  
I had an epiphany which allowed me to see with clarity how those hurtful comments just make you look like a complete jerk to these beautiful moms of the world.  Saying, "You have your hands full," should be followed up with, "how can I help you?" And the other comments should be left unsaid – better yet unthought.  Because all of this is a form of hate.  A form of public humiliation.  And the only goal is to shame.  
Then it happened.  I came across an article written over at CBC.  It shouldn't be taboo to criticize parents for having too many kids, where after giving all the reasons why we should basically control the population and women should find a better calling than motherhood,  the author actually has the audacity to state, "Shame is a powerful tool for changing behaviour: it's how we introduce new and existing social conventions. It's unfortunate that Chip and Joanna bore the brunt of changing attitudes, but let's learn from the reaction and examine our own actions."
And I'm speechless.  For a little while at least.  
Is this some sort of social experiment?  Is the author really hoping to have a positive impact on our world by shaming women and families who have more than the "normal" amount of kids? (Who defines the word normal anyways?).  
Not to mention this is really nothing new.  Seriously, us large family mamas have been hearing these comments since baby number 3.  Shaming moms is nothing new. 
In a way, I feel sorry for her.  Her ignorance is palpable.  
Where Do We Go From Here?
I'm left both thankful and very, very sad for Chip and Joanna Gaines who I deeply admire and respect.  Thankful that they've shown the world that they do, in deed, value children and family.  
And through their choice to share the news of their newest blessing with the world we were able to more clearly see what an evil, wicked world we live.  
And thus, I'm very sad to now understand the root of all these careless and hurtful remarks that so many of us face.
The Ignorance Agenda
All of the talk of acceptance and equality is nothing but a sham, folks.  I'm here to tell you from the trenches.  Because I walk the walk, I live the life of a mom of 7 kids in a world that hates us.  That hopes to shame us.  Or worse, possibly, hopes to stop us at some point from living our calling.  There is no acceptance for us except among a select few.  
So I feel the only rightful way to conclude this is to say: Shame on you CBC for propagating hate and ignorance.  And shame on any of you who choose to participate.  
---
P.S. I know people say the phrase "You've got your hands full" and they aren't always saying it with negative connotations. Sometimes it is said with a spirit of amazement or intrigue.  For the purposes of this article it is just one of the many things people say which can be said in a snarky way (should I say a shaming way) and it is common.