Dear readers, you know that I only share with you products and companies I love, and ones that I know have the potential to greatly help you, as well. In saying that, this is a sponsored post by ABLEnow but all opinions are my own.
In just a few more weeks my oldest son will turn 15. Life as his mom is so different than I thought it would be. As a mom with a teenager who has autism (and a host of other special needs) I've learned preparing for Adam's future is a steep hill to climb. Where my friends' kids are talking about drivers ed, college, and getting a part-time job my son is working on his long list of life-skills. As his mom, I'm looking to a future full of what-ifs and unknowns.
What Does the Future Hold?
Just last week, a few days before my son's IEP meeting, his teacher asked me to help him fill out some forms which were in his backpack. I figured they were the typical assessment of behaviors, sensory processing, or life skills. They were not. These papers were packed with questions about the future. My son's future.
Sitting next to him on the couch, we both huddled over the worksheets. Pen in hand, I asked him to point to the place he would like to live when he graduates. His choice was an apartment complex, home with his parents, a group home, and a few other similar choices. He slowly pulled up his hand and pointed to the one which read home.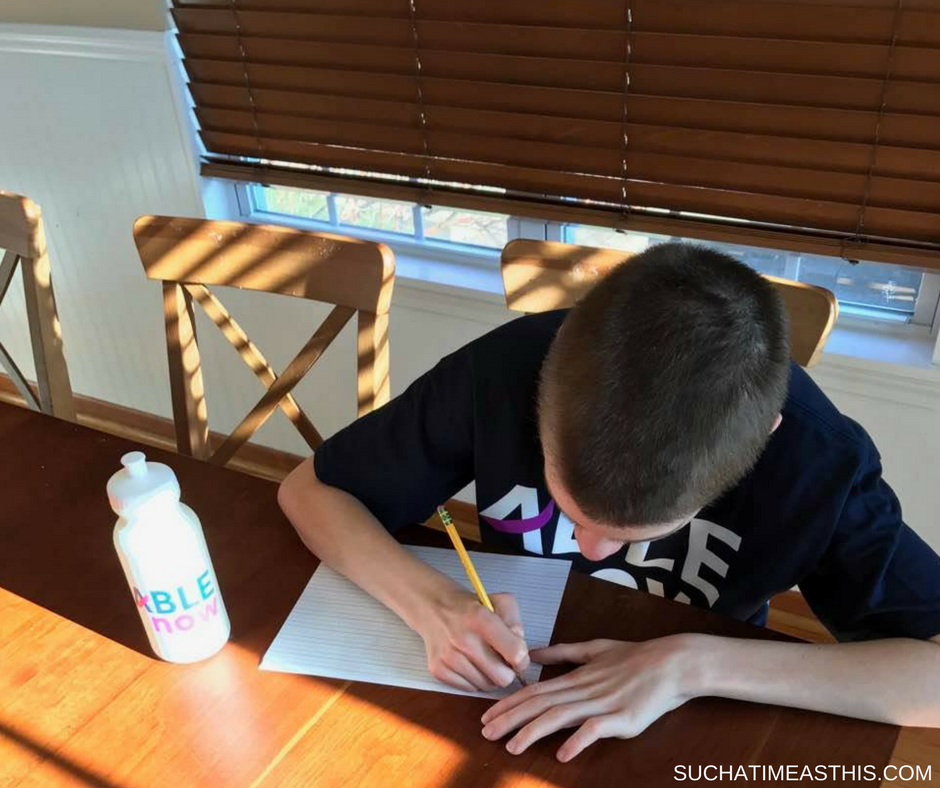 "I want to live with mom and dad," he said in a hushed tone. In that moment, my heart melts. What type of job would you like? The worksheet listed some ideas. Adam still has trouble communicating but he eventually made a choice. Next question.
What are your hobbies and interests? He looked down to the floor, eyes lowered, I don't know. And so it went on as we discussed the possibilities of future employment and finishing high school. I looked away, tears streaming down my face.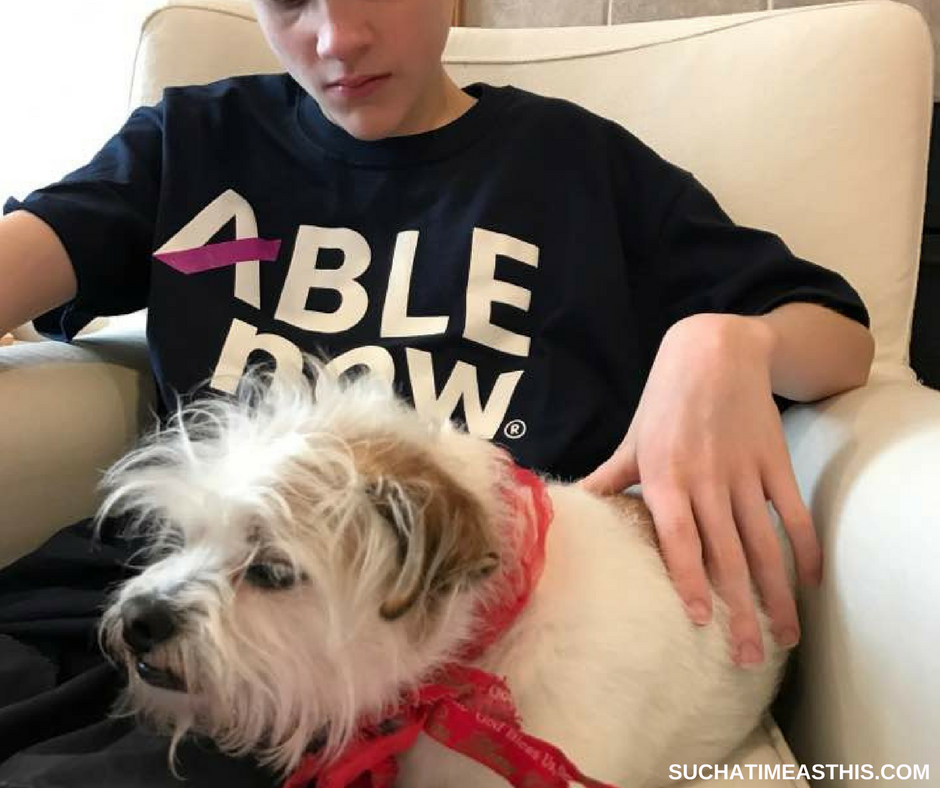 Facing the Unknowns
I never expected this. And yet this is where we are. The truth is, as parents of children with special needs there are so much we are responsible for in preparing for our child's future. Nobody tells you how much you are up against. It seems that you find out the moment your fears stare you in the face.
This reality is just starting to catch me and I know it will even get harder from here. For much of my son's life, we have been waiting and seeing what we are up against. Nobody is ever certain and they're never sure.
Where will he live? Will he ever be able to be independent? What about his trouble walking – physically we don't know if we will have even more muscular problems as he grows. Will he be able to work? He really wants to be able to. It's another wait and see.
Then there are medical expenses. Depending on what type of condition your child struggles with – you might be facing, even more, expenses than we have had. There are so many possibilities, so many unknowns in this wait.
The Financial Piece of the Puzzle
When I look at all the costs of therapists and special diets (Adam has struggled with terrible food allergies for many years), feeding therapy, speech, occupational therapy, physical therapy, AFOs and special orthotics, even the few surgeries he's been through, the costs of raising a child with special needs are many. I know we are looking at a few more surgeries due to his muscle tone and some skeletal abnormalities.
For all of us the future is unknown – but when you are raising a child with special needs extra care and thought must be a part of the process. If you are a parent of a child who has special needs, so much is required in terms of thinking, planning, spending time, and of course, finances.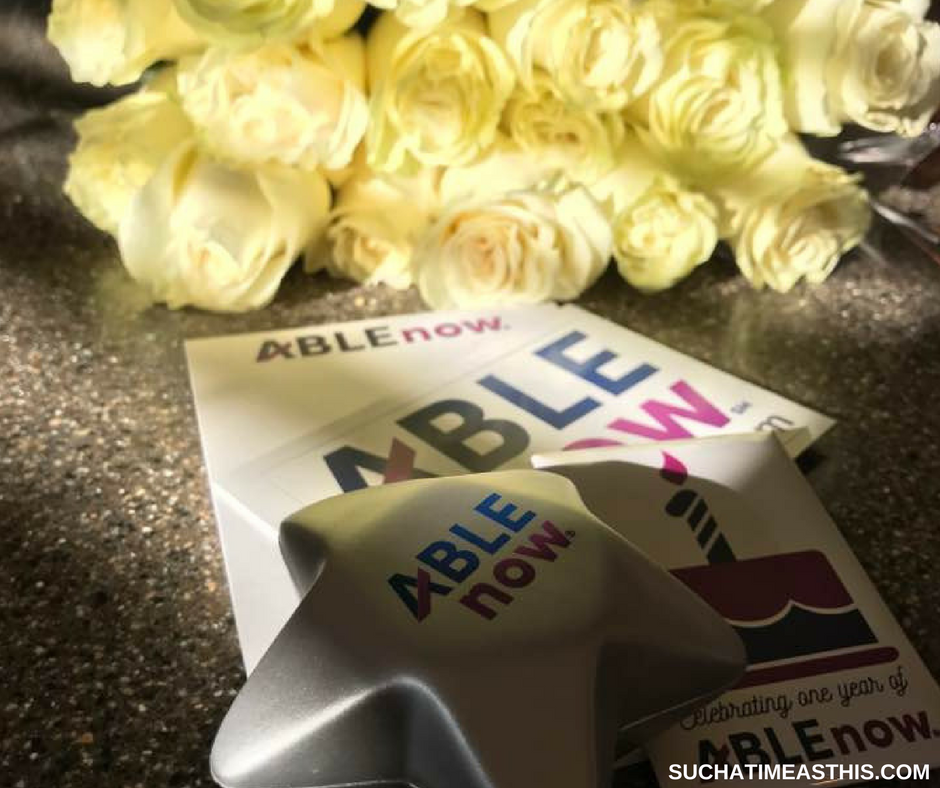 What is the ABLE Act?
I recently found out about something that could possibly relieve a little bit of the weight that the future unknowns bring. It's a thing called ABLEnow and the ABLE Act. For years, individuals who qualified for SSI or Medicaid couldn't have more than $2,000 in savings at any one time because they could possibly lose their benefits. I learned that a few years ago the ABLE Act became a law.
"Signed into law in December 2014, the Stephen Beck, Jr. Achieving a Better Life Experience (ABLE) Act authorized states to establish tax-advantaged savings programs for individuals with a disability." (source)
Thanks to the ABLE Act, people with disabilities and families with children who have special needs are able to open up a special account under section 529A of the Internal Revenue Code. ABLEnow is administered by Virginia529, the country's largest college savings plan, which now has an expanded mission to meet the needs of individuals with disabilities. This is amazing for us parents of kids with special needs and our children! This is a tax-advantaged savings account.
Finding out about ABLEnow
Although ABLEnow is administered by the Commonwealth of Virginia, it is open to people who are eligible in all states, and it is one of the country's premier ABLE programs and open for national enrollment.
Even if you happen to live in a state that doesn't have an ABLE program (yet), you are still able to join ABLEnow!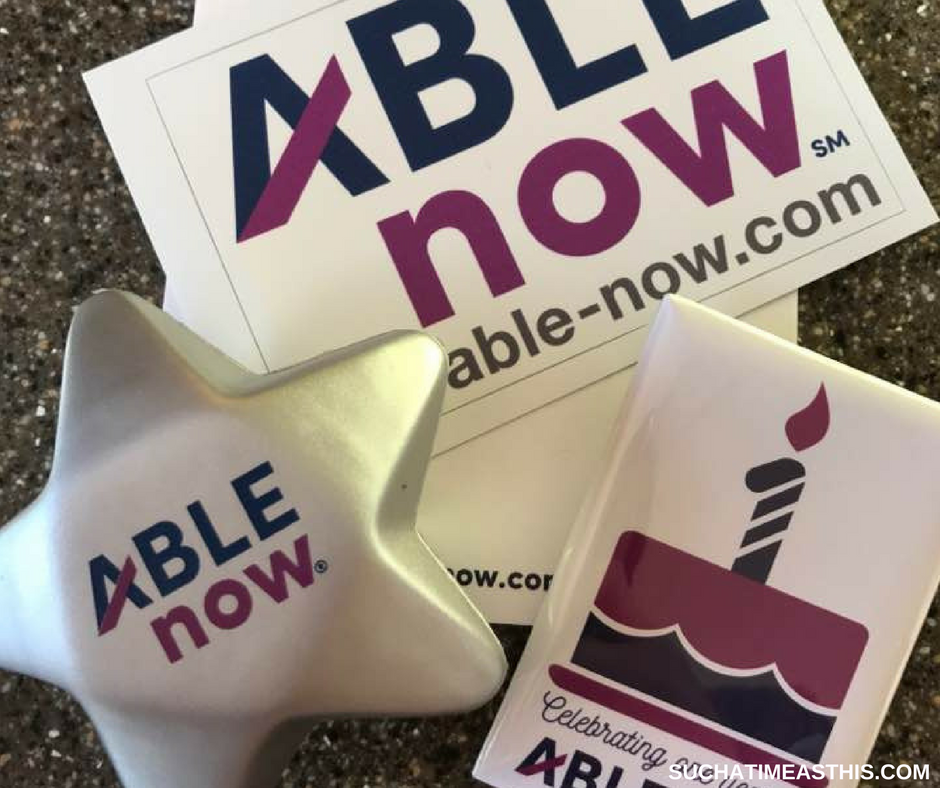 It also means that it won't hurt your child's chances at keeping their benefits. This is huge. No parent should have to worry about protecting their child's resources like so many had to in the past. And best of all, this account is incredibly easy to use.
When I think of how much extra work, care, and planning goes into raising a child who is unable to truly be independent and care for himself, I'm so glad to know that this is available for him. It is also super easy and free to open. We just signed up online at able-now.com.
Gaining Financial Independence
The ABLEnow account can be used to pay for many different disability-related expenses. This includes things like housing, living expenses, and health. I love that it will give my son a sense of financial independence as he grows older. Also, included with the account is an ABLEnow debit card. This offers more independence in using the account.
I also love that anyone can donate to this account. That means for birthdays and Christmas – his grandma and grandpa, aunts and uncles can all make tax-deductible gifts directly to this account. What an awesome opportunity to help him prepare in the best possible way. Through the love of family, his help from us, and his ABLEnow account, he will have the opportunity to plan for his future.
Watch this short video to get a brief overview of ABLEnow: https://vimeo.com/ABLEnow/introduction
More information can be found here:
· ABLEnow FAQS: https://www.able-now.com/resources/faqs
· ABLEnow Customer Service: https://www.able-now.com/about-ablenow/contact
This is a sponsored post written by me on behalf of ABLEnow.