Dear Sons…
Marriage Advice from Father to Son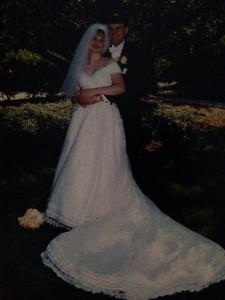 Dear Sons,
I write this to you on July 22nd, 2015… 15 years after the day that we were married.  We met as teenagers in college and quickly fell in love.  We have gone through a lot together, but through it all, we have had 6 amazing children (so far) and we love each other more today than we probably even knew was possible when we married 15 years ago.
So, I write this to you to tell you the 5 qualities in your mother that I would like you to look for when you are searching for a wife someday.
1)       Make sure she loves God more than she loves you:
This is a tough one, because culture will tell you that your wife should be the center of your universe and nothing else should be more important than her.  While loving your wife is critical to a successful marriage, loving God and maintaining Christ as the center of your relationship is THE most important factor to a healthy marriage.  Keep God first in all that you do.  Your mother has taught me this and you need to make sure your future wife will hold you to account in this same regard.
2)       Make sure she challenges you on your faults and failings (sin):
Again, this is counter-intuitive… Culture will tell you to accept the sins and failings of your partner.  This is not only unscriptural, it is unhealthy to a successful marriage.  Having a wife that holds me up to the standard that Christ gave challenges me to become a better man, husband, and father.  Don't settle for a partner that overlooks and accepts your sinful nature.
3)       Make sure she is kind to others:
This should be obvious, but often when in a new relationship you will only see the way that she treats YOU.  If she treats you well, but is unkind to others, you are in for problems later on in your relationship.  Your mother is the kindest person I have met when it comes to understanding and caring for those around her.
4)       Make sure your goals are in sync:
If you value having a large family and your wife does not, there will be a constant source of friction in your relationship.  This is also true for a host of other issues.  Make sure your life goals are discussed and understood early-on in your relationships.
5)       Finally, find someone that laughs at your jokes:
This probably sounds silly, but there will be a lot of hard times in your life.  You will lose your job, you will have car accidents, you will get sick, she will get sick, parents will pass away, children will have disabilities, others will disappoint you and fail you… In the end, your relationship with your wife must be filled with joy and love in order to make it through all of these trials.  Make sure you and your wife can always make each other laugh.
15 years into our marriage, I can truly say that your mother is my best friend.  She is the only person on the earth that knows EVERYTHING about me.  I pray that you boys will find a wife with all of these qualities.  However, if in doubt, just bring your potential spouse to your mother and I and we will let you know…
Love,
Dad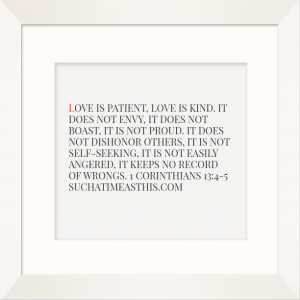 ---
Click here to see our "Dear Daughters" marriage advice from mother to daughters.