How to Make a Meal Schedule That Your Family Will Love
I've been sharing with you my weekly meal plans.  Some of you have asked if I meal plan specific meals on specific days.  The answer is Yes (most of the time).  I do use a meal schedule to help take some of the burden off of finding a new meal for every meal of the week.
At the beginning of the Summer, I had asked my kids what their favorite meals are and they answered.  My 6 year old begged and begged for a "Taco Tuesday" and I told him I could make that happen.  My 10 year old daughter wanted to know if we could have a breakfast for dinner night and thus "Waffle Wednesday" was born.
Having specific days that we make specific meals gives a sense of normalcy to the kids and a rhythm to meal planning that I quite enjoy.  I don't have to think too hard (plus, I stick my trusty meal planner list to the refrigerator so I never have to go without it).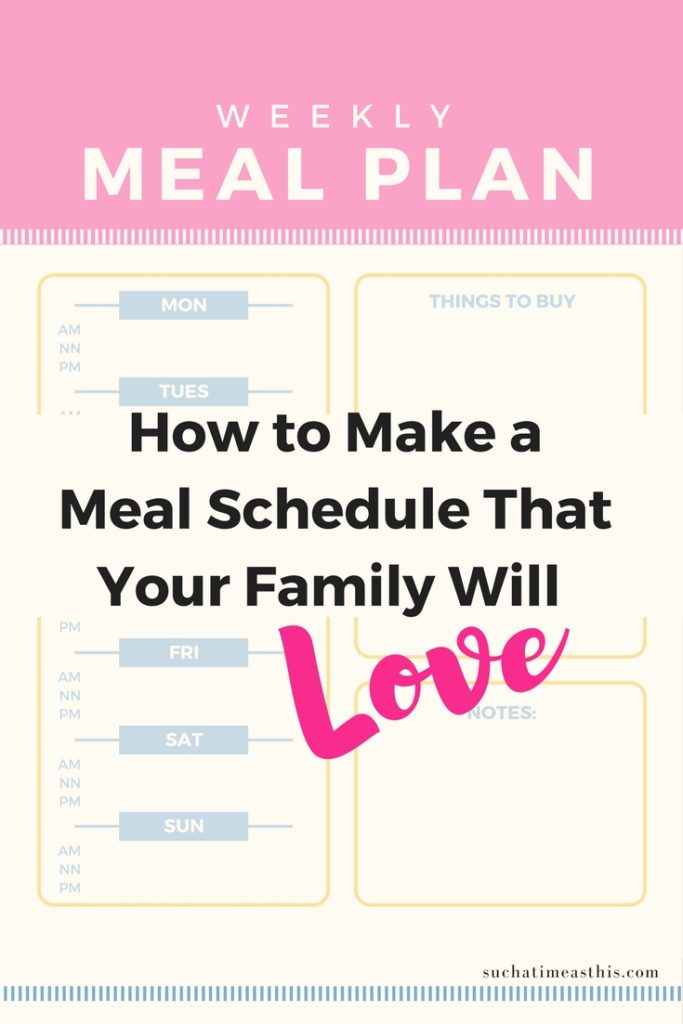 Breakfast
Our breakfast meal schedule consist of eating the same thing everyday.  We have healthy cereals, milk, and fruit for breakfast.  Occasionally, we add in yogurt or orange juice to the mix.  We do a lot of gluten free cereals because my 10 year old is on a gluten free diet.  Sometimes we have other things (like muffins, pancakes, eggs, bacon) but most days we keep it really simple because we have a busy life.
Lunch
Our lunch meal schedule we tend to mix up and we usually have either:
Sandwhiches
Salad
Lettuce Wraps
Soup
Or some combination of the above.  The one exception is Poetry Tea-Time where we have a more fancy meal that would be fit for high tea.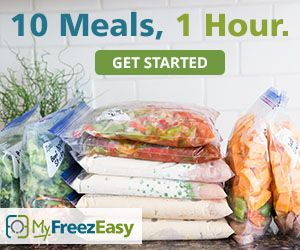 Dinner
That leaves us with our dinner meal schedule.
I tend to try to do this type of dinner time meal planning:
Monday
Crockpot Meals (I sometimes throw meat and veggies in their with a little water, other times I use our MyFreezEasy Meals).  Crockpot meals are simple and don't need to be babysat.  Just throw in for the 4-6 hours (per recipe) and then enjoy.  Mondays tend to be busy days and it makes life so much easier.  I usually throw the food in right around lunch and it is ready by dinner.  However, some meals can be placed in the slow cooker at breakfast time.
Tuesday
Tacos (We love just the basics: ground beef, taco shells, lettuce, tomato, shredded cheese, cucumbers. Sometimes we add beans and rice.  Other variants are black olives, peppers, onions, seasoning on the meat, refried beans, soft tortillas, chicken).  In fact, there are a lot of different types of tacos.  Check out this awesome article with 10 different types of tacos listed!
10 Best Freezer Friendly Tacos
Wednesday
Waffles (plus bacon or Canadian Bacon, fruit and yogurt).  Sometimes I make them homemade.  What I really want to do is freeze some homemade ones.  For now, we've been buying some store bought waffles (and gluten free ones for my daughter) and serving with lots of bacon or Canadian Bacon (Costco has great deals on this!), yogurt, and fresh fruit.
Thursday
Something from the Freezer.  This is where my MyFreezEasy membership comes in.  Not only do I sometimes use it for crockpot Mondays but I love to use it on Thursday.  This way, I don't have to really think about cooking as the week winds down.  I just pop the food out of my freezer the night before, let it sit in the refrigerator on Wednesday night and Thursday morning and then put it in the oven for an hour or two (depending on recipe) before dinner!  So many of the meals are all-in-one, meaning I don't have to add to it – the veggies/sauce/meat were placed into the ziplock on the day I did my freezer cooking.  Can't get any easier than that.
Friday
Spaghetti, Garlic Bread, Salad.  This is just a good all time family favorite.  Because my daughter is on a gluten free diet we eat gluten free noodles (and the whole family loves them and doesn't even know the difference!)  We buy a brown rice noodle from the grocery store.  We do make garlic bread (that everyone can eat except her) and we can add a toss salad to make this even more healthy.  I always add ground beef (or meatballs) to my sauce and sometimes shredded cheese to the top.
Saturday
Something Chicken.  Ha ha.  Chicken is easy, simple, and loved by all.  We either do a roaster chicken in the oven or electric pressure cooker (if you do this you just made your chicken broth for future meals, as well, just pop that soup in the freezer!), or baked chicken in the oven, chicken pot pie, Italian chicken, Ranch Chicken, or Shredded Chicken with Tortillas.  There are so many chicken recipes out there.  I will post a few of my favorites, soon!
Sunday
Pizza.  There was a time when I made my own pizza.  I loved doing it but right now I just want a little break.  So we order the pizza from a local pizza place.  It comes hot, yummy, and best of all – already made.  No more cooking.  Sunday we can rest.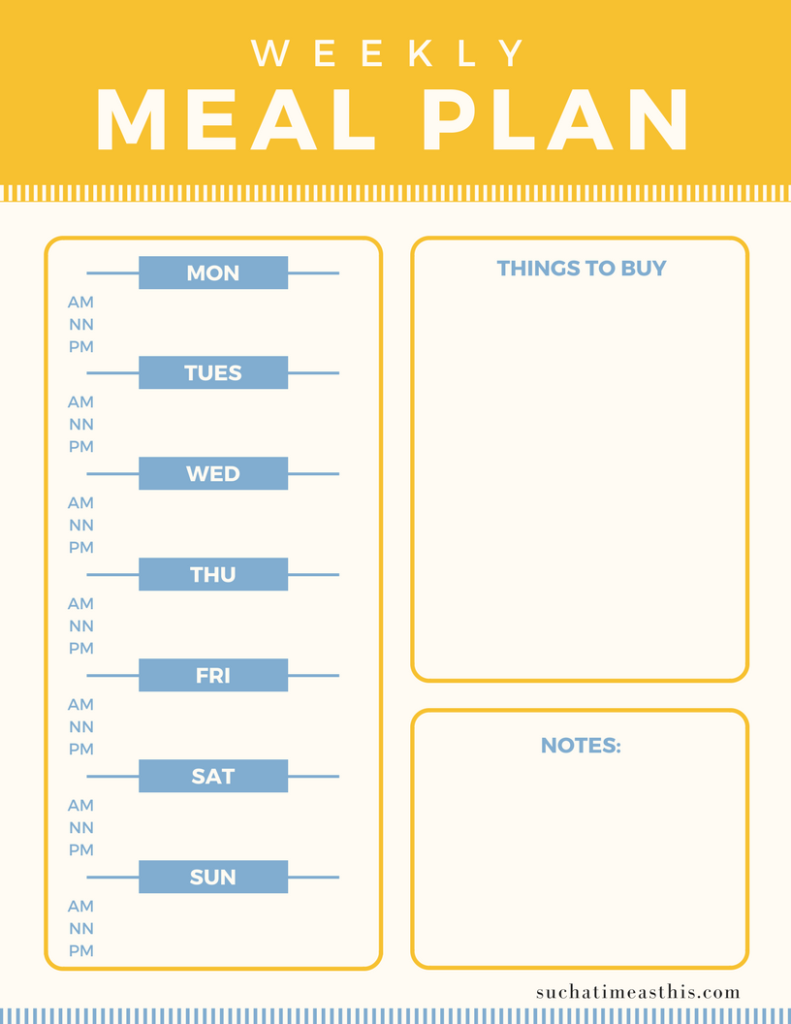 If you haven't already, pick up your free printable meal planner.
You might also love to see our meal plans:
Warning: Don't Forget to Make a Meal Plan Now — It's Sunday Night!