On Friday, I shared with you how my family enjoyed a tea-party to usher in Fall.  We love tea times because it is a way to connect with my children. We share some yummy snacks, and we get to enjoy some beautiful poetry.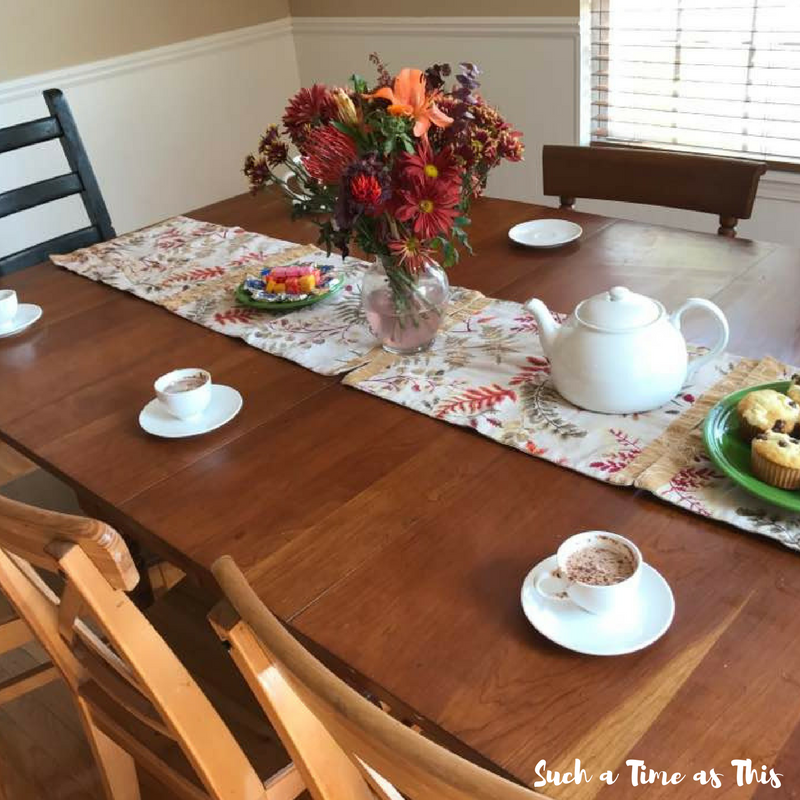 Over the years, cream cheese chocolate chip muffins have become our family's favorite.  So, today I want to share with you this yummy, easy recipe.
These are so great because they are easy for me to whip up in a hurry.  It takes less than 15 minutes and then we have hot, scrumptious muffins to enjoy over our cocoa and poems.  I hope this recipe blesses you as you go about your week.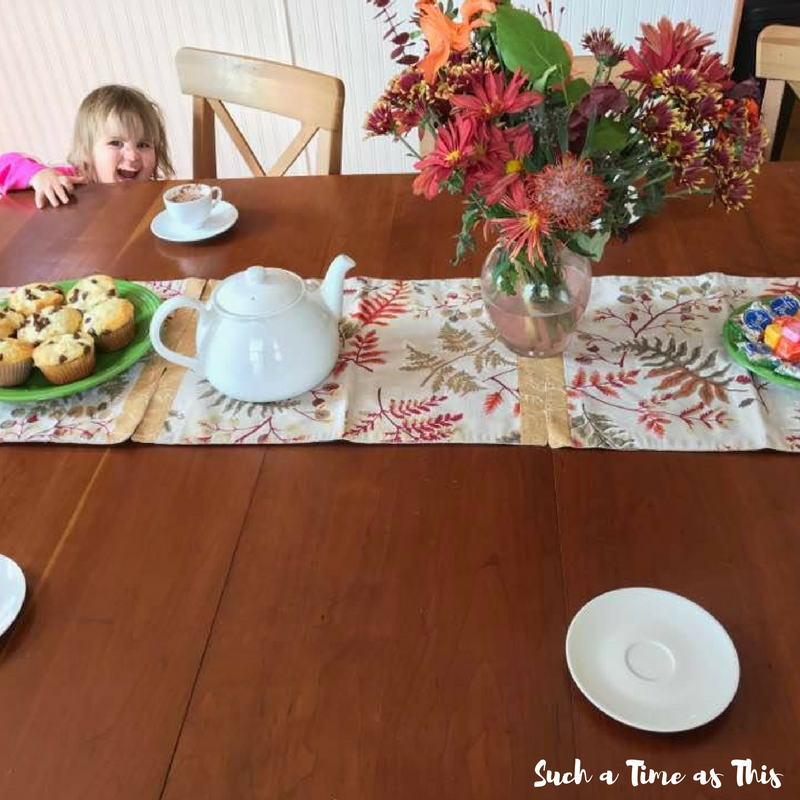 Yummy Cream Cheese Chocolate Chip Muffins
Yummy & Easy Cream Cheese Chocolate Chip Muffins
Prep time:
Cook time:
Total time:
These easy, yummy muffins can be made for breakfast, brunch or even dessert.
Ingredients
¼ C butter
1 ¼ C milk (I prefer whole milk)
2 C all-purpose flour
¾C granulated sugar
¼ T cream of tartar
¼ baking soda (or substitute ½T baking powder for cream of tartar/bakingsoda)
8 oz. cream cheese
¼ C sugar
¼ C milk chocolate chips
Instructions
Preheat oven to 350ºf.
Grease pan or use muffin liners.
Melt butter in glass dish, then add milk.
Pour wet ingredients into dry and stir just until mixed.
Bake for 17-20 minutes until the tops of muffins are golden brown.
Let cool.
Makes 1 dozen muffins.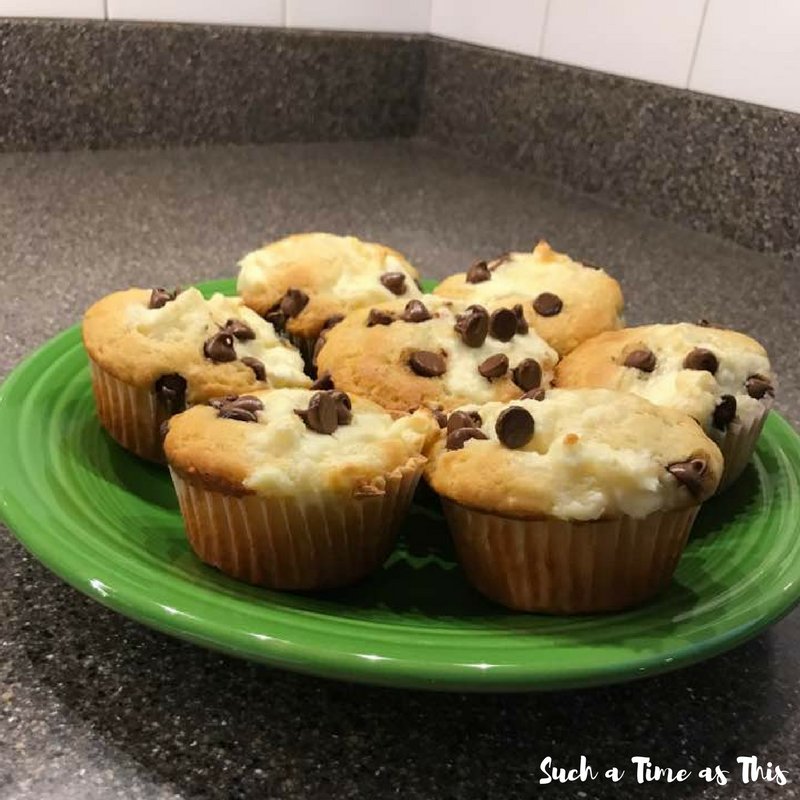 Mmmm…. yummy!  I hope you enjoy. 🙂