Over the years, I've collected a list of my favorite books for different ages.  Some of these are classics that I grew up reading and others I've added to our collection over the years.
These have all been favorites of our kids – even the older ones still have fond memories of me reading these aloud to them.  Here are my all time favorite books for preschoolers and kindergartners.
(In the spirit of full disclosure, this post does contain affiliate links, which means that I may get a small commission if you decide to purchase anything from the following links. I only recommend products that I use and love myself!)
My Favorite Read Alouds for
Preschoolers & Kindergartners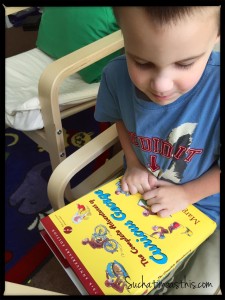 The Little House
by Virginia Lee Burton
*I read this one a few years ago for the first time and I fell in love.  This book made me cry.  Beautiful illustrations and story.  I was truly touched.*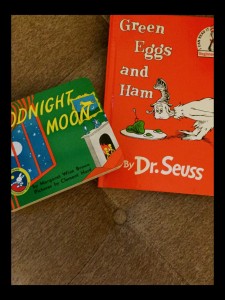 Goodnight Moon
by Margaret Wise Brown
*Love this old, old book.  It has beautiful illustrations.  I love how this is written.  A very soothing book to read before naptime or nighttime for the little ones.*
Green Eggs and Ham by Dr. Seuss
*Who doesn't like Dr. Seuss?  This is a fun rhyming book – a total classic!*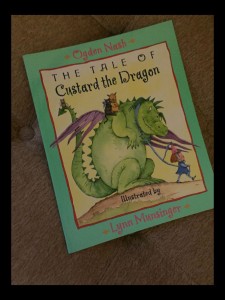 Custard the Dragon by Ogden Nash
*This one is a favorite of my whole family.  I love the lyrical style of writing.  The vintage illustrations transport me to another time.  This is a very FUN book to read aloud.*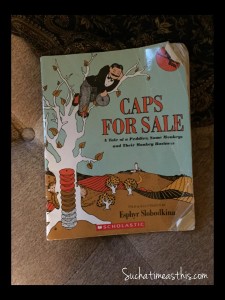 Caps for Sale: A Tale of a Peddler, Some Monkeys and Their Monkey Business
by Esphyr Slobodkina
*I'm kind of addicted to this one, too.  Not sure when I first read it but it has been in my collection since my oldest two were very little.  I love the illustrations in this one. *
Stone Soup
by Ann Mcgovern
*I remember the first time I read Stone Soup.  It was in my 2nd grade class back in the 1980s.  I remember we read the book as a class and then we each had to write our own story based on the plot.  That one assignment from elementary school stuck with me all these years.  I knew I wanted to read Stone Soup when my older kids reached 2nd grade, so we added it to our collection then.  It is such an interesting story.  Definitely a keeper!*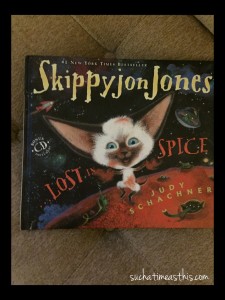 Skippyjon Jones, Lost in Spice by Judy Schachner
*My daughter was given this for a birthday gift a few years ago when she turned 6.  That was the first time I had heard of Skippyjon Jones.  We have read this one time and time again since that day.  My now 4 year old boy LOVES Skippyjon Jones and is now infatuated with chihuahuas, too.  This is one book in a series but this one has been our favorite.*
The Little Engine that Could by Watty Piper
*One of my all time favorites.  I love this classic story of perseverance!*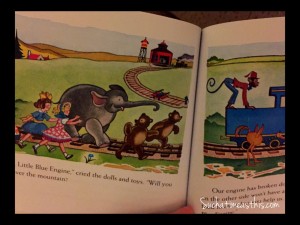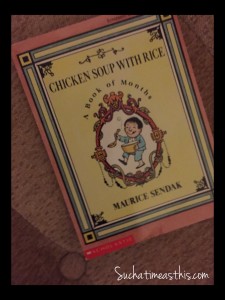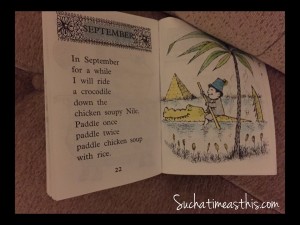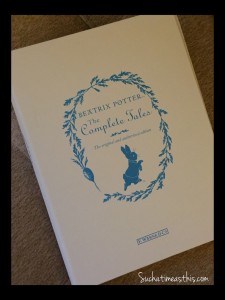 Beatrix Potter The Complete Tales by Beatrix Potter
*I grew up with my mama reading Beatrix Potter to me.  I knew I had to have some Beatrix Potter on the shelf for my little ones.  These are sweet, sweet stories of a mischievous little bunny and other cute little woodland animals.*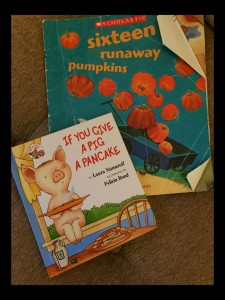 If You Give a Pig a Pancake by Laura Numeroff
*We love all the "If You…" books in this series!  They are too much fun and will have you all laughing.*
Sixteen Runaway Pumpkins by Dianne Ochiltree
*This was one that I have read over and over and over again since we bought it in 2009.  Our copy is almost falling apart.  This is a favorite – especially in Autumn!*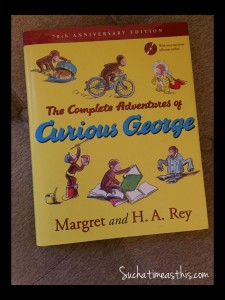 Complete Adventures of Curious George  by H.A. Rey
*Everybody in the house loves Curious George!  Wonderful pictures, fun stories that are great for the whole family.  Even my older kids like to hear these stories of the naughty little monkey who always ends up saving the day!  This copy is an excellent version to add to your bookshelf!*
What are your all-time favorite books for preschoolers and kindergartners?  Leave a comment below and let me know!