Contains affiliate links. Please see our disclosure policy.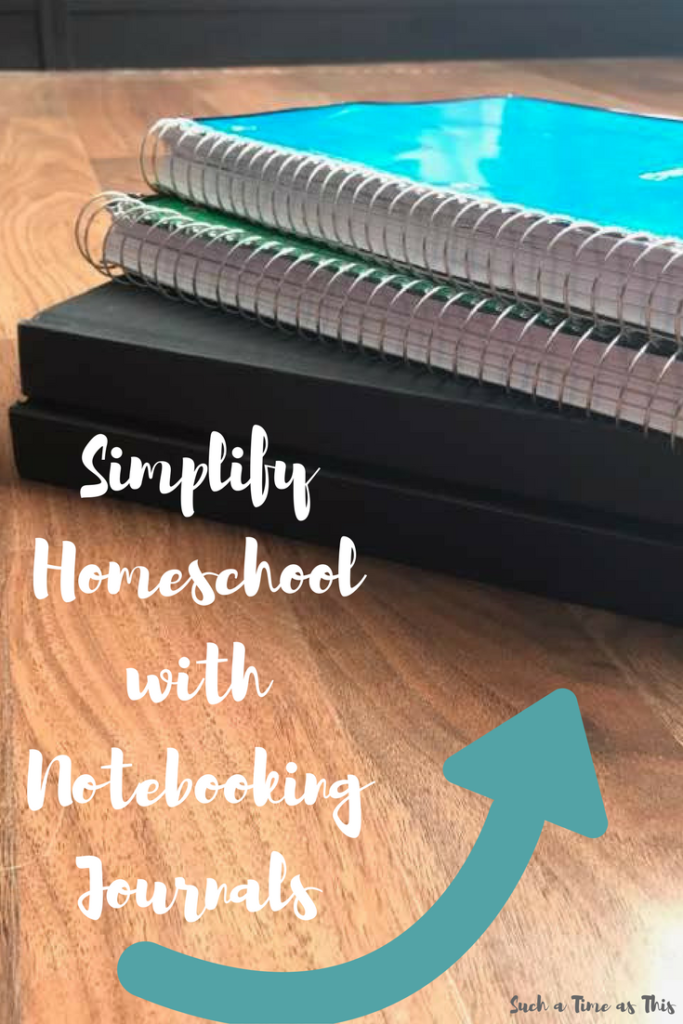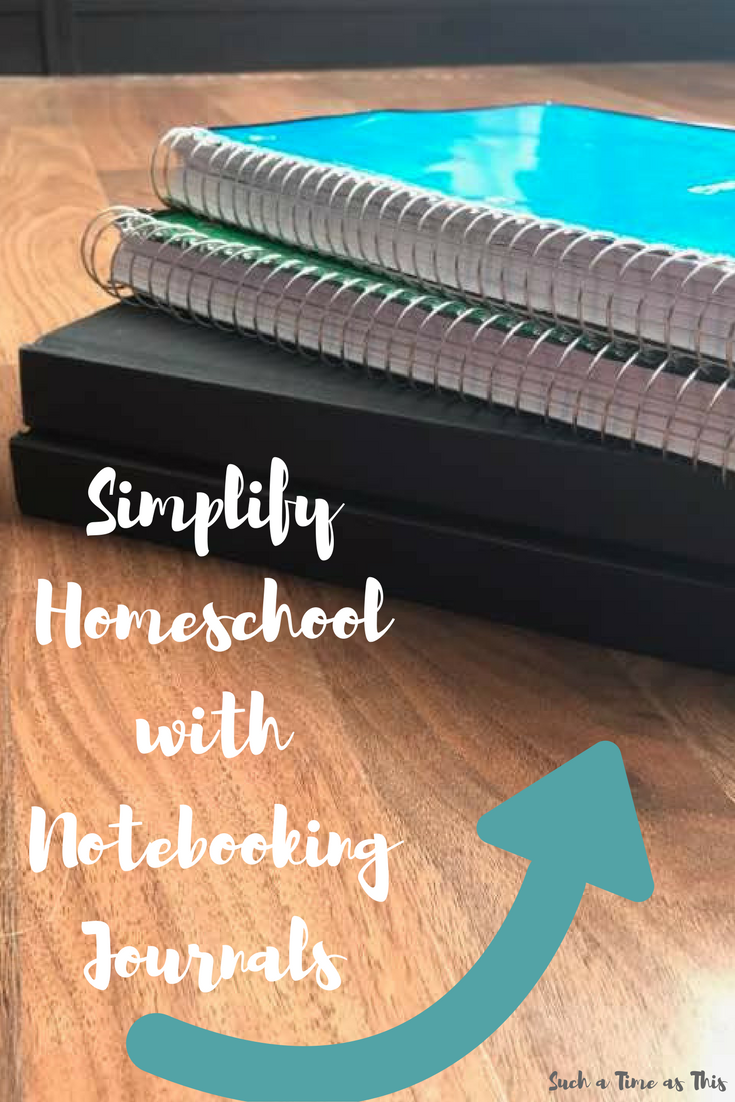 The first day of school came and I almost felt burnt out.
You know the feeling? More, more, more had to be done … if I could just fit this.one.extra.thing.in everything will be great.  
I had a to-do list a mile long and only held enough patience to fill a cup of coffee.  I was running on empty on our very first day.  How is that for a mom fail?
Thankfully, God gives us second chances and he offers us grace in moments like these.  So, with a deep breath I decided to do a little do-over and change up what I was doing.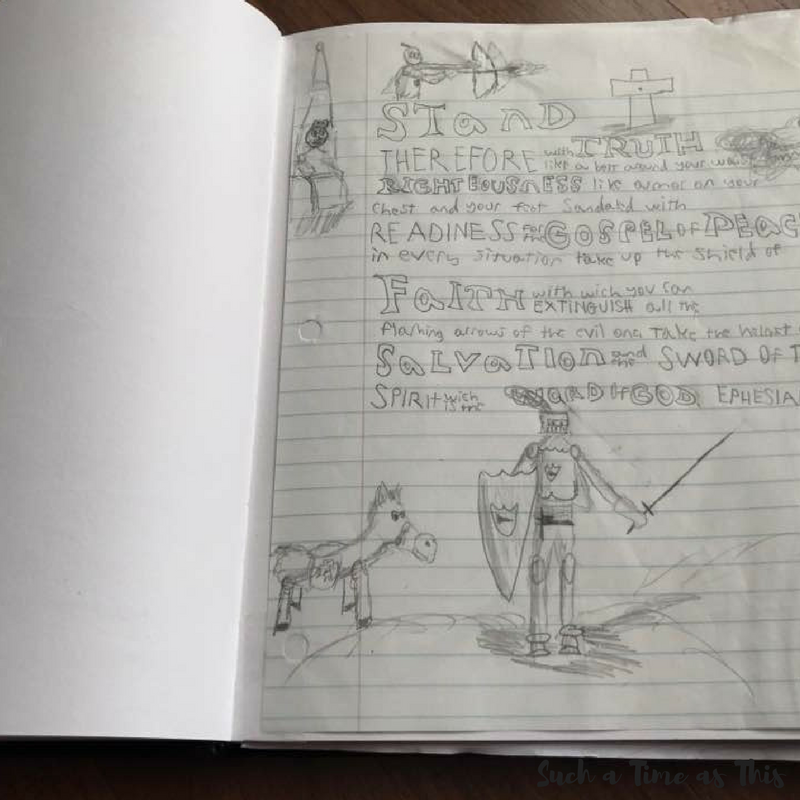 I then decided that this Fall we were going to try something a little different in our homeschool.  I was sick of worksheets and workbooks.  I didn't want dry boring facts.  I needed something that reflected the reason we are homeschooling.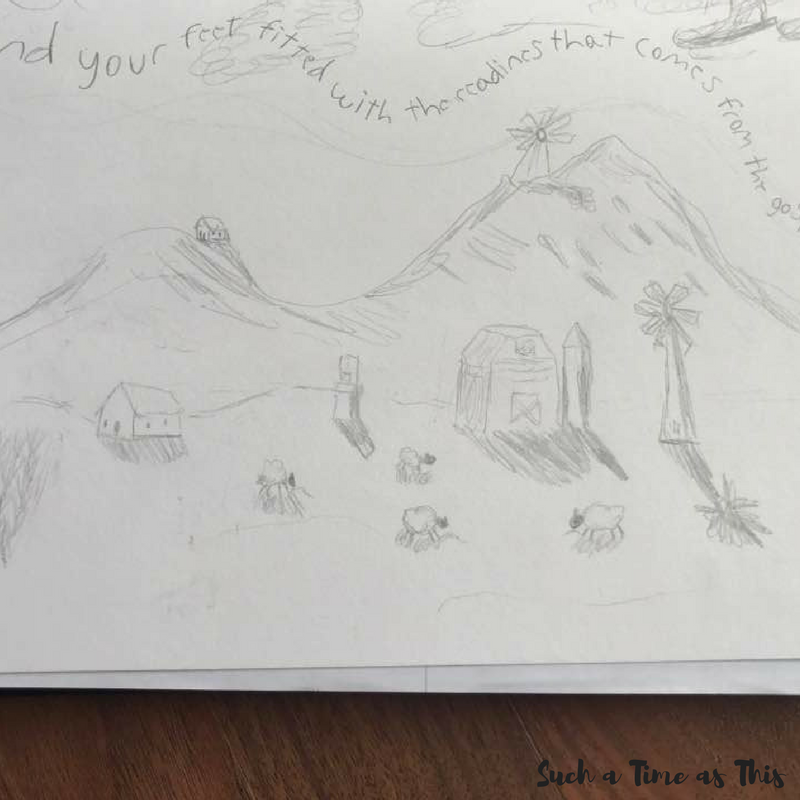 I needed to remember that it was about the learning and the connecting.  It wasn't about regurgitating knowledge but rather being able to form thoughts and to grasp the content.
I needed something that could simplify our homeschool day.  I wanted my kids to show me what they learned.  So, in the spirit of Charlotte Mason, we started notebook journaling.  My idea is based on that of oral narration.  (Oral narration is what happens after we read a chapter or a passage aloud – my kids tell me everything or anything about what they remember.)  It is a simple idea that holds a lot of depth.
Get a Free Charlotte Mason Planner
So everyday during school we start our morning off with Bible study and prayer.  We then go about our different subjects: reading, history, science, math, and spelling for one child.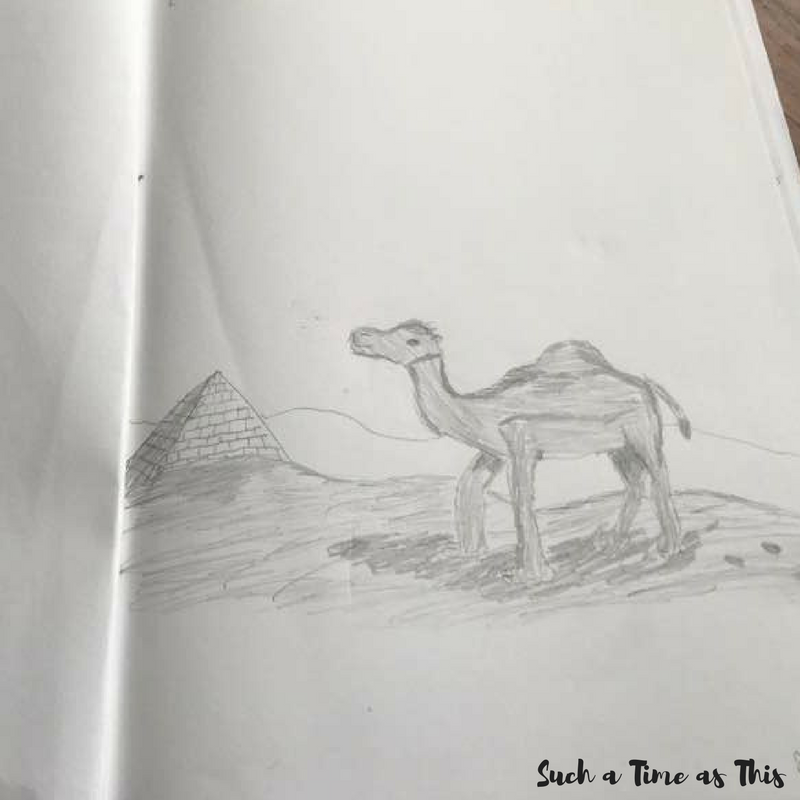 After most subjects they have some written narration to do.  It is an open ended exercise that sometimes consist of them writing in a spiral notebook (I like 3 or 5 subject for this) or in a thick hardcover bound sketchbook.  I found the one in the picture at Michael's before the beginning of the school year for $5 a piece.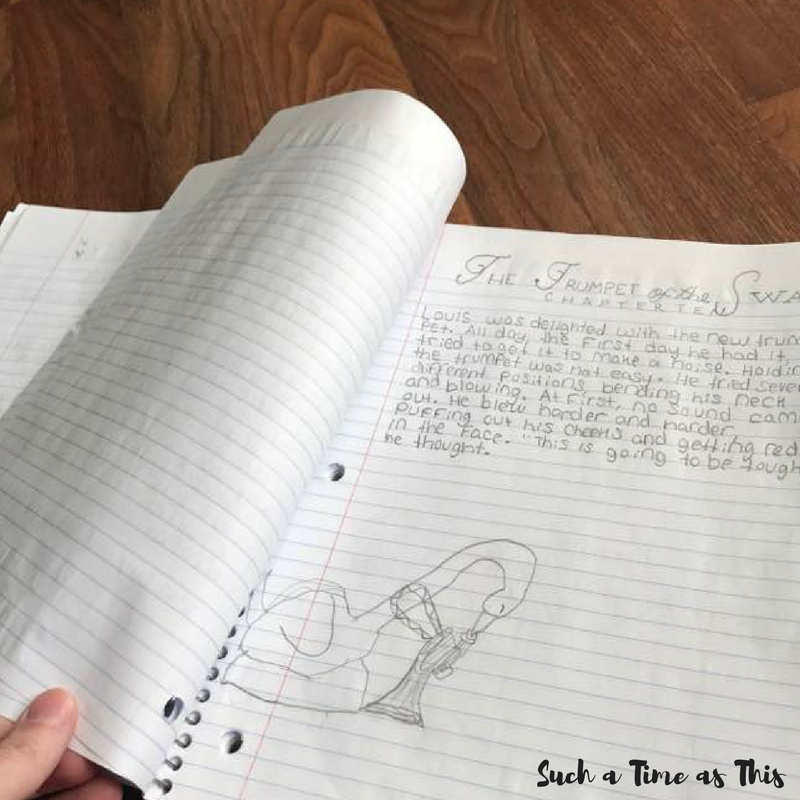 During the day I assign a little of copywork  (we haven't quite gotten the hang of dictation, yet).  I usually assign the copywork from what the book they are reading independently.  They can choose anything that stood out to them from the passage.  I also sometimes assign poems that we are learning or Bible memory work.  We do some free-writing a few days a week and that always goes in their spiral notebook.  I also sometimes have the kids work on art projects, mapwork, or drawings of what we learned in history.  That all goes into their sketch journal.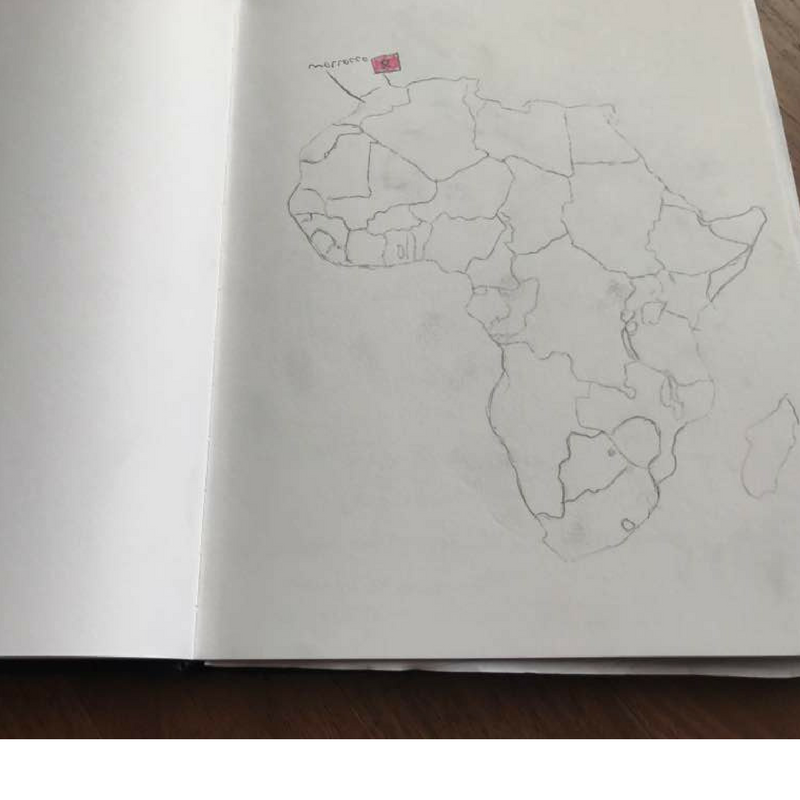 The mapwork is completed by tracing outline maps into their sketchbook – first onto tracing paper and then by coloring in the back of their paper with their pencil.  Then flipping it back over to their drawing and recopying the map.  They then label the country we are studying and usually I'll ask them to draw the country's flag and label important cities, rivers, oceans, etc.  This exercise, in my opinion, is better than filling in a map.  They are drawing and redrawing the outline of the map, the countries and other parts of the map so that they then begin to memorize where the places belong.
How to Simplify Your Homeschool Day
I have found this to be the number one thing that simplifies our school day.  It's a win-win for all of us:
The kids know what is expected of them
They are able to be creative
I can tell if they are grasping what is being taught
They aren't looking for tons of binders and workbooks
No losing random sheets of paper
A beautiful creation at the end of the semester
 This is such an uncomplicated system.  You could really start homeschooling tomorrow with these 5 things, a math curriculum and a public library card.  The awesome thing about this system is that it works for so many different types of curriculum.  We are using a history and geography curriculum to study Africa but we are using it with these notebooking journals.
Here's What You Need:
This is seriously the most awesome way to simplify your homeschool.  Each kid has two books – a spiral notebook and a sketchbook.  No more loose leaf paper flying in the wind.  No more piles and piles of bulky, boring workbooks.
No more losing their work.
And they are learning.  
They are growing.
They are owning their work.
They aren't stressed out and either is their mom.  You want to know the best part?
The best part is you can look back through the pages at the end of the year and see your child's mind and your child's heart.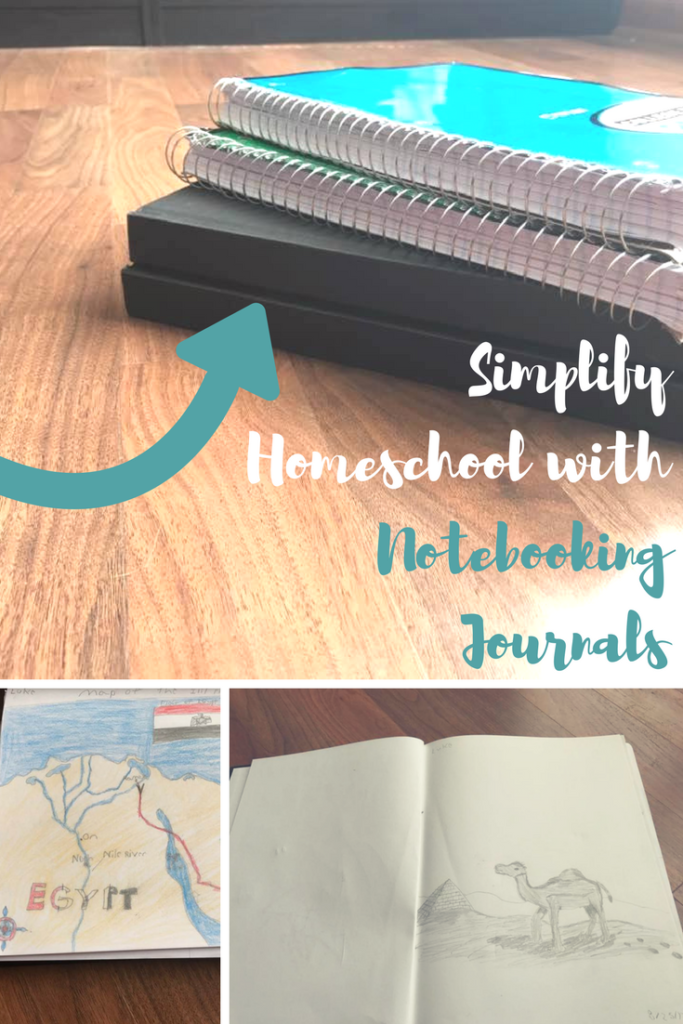 What helps you simplify your homeschool day? Leave a comment and let me know!