A New Christmas Tradition: Star from Afar
{plus coupon & giveaway!!!}
This is a sponsored post.  All opinions are my own.
In the last few years my family has made a shift in how we celebrate Christmas.  We've taken the spotlight off of Santa and placed it on Jesus.  It's not that I have anything against Santa … I mean, I grew up celebrating with the big man sneaking down the chimney.  It's just, my husband and I have noticed a distinct shift in how our culture has been celebrating and how it has become more and more elaborate.  Several years ago, a few of my children became afraid of the idea of an elf or Santa watching them – I think they were thinking more deeply about it than I ever did as a kid.  So we hid the elves and the Santas back in the attic and decided to take a different approach to Christmas.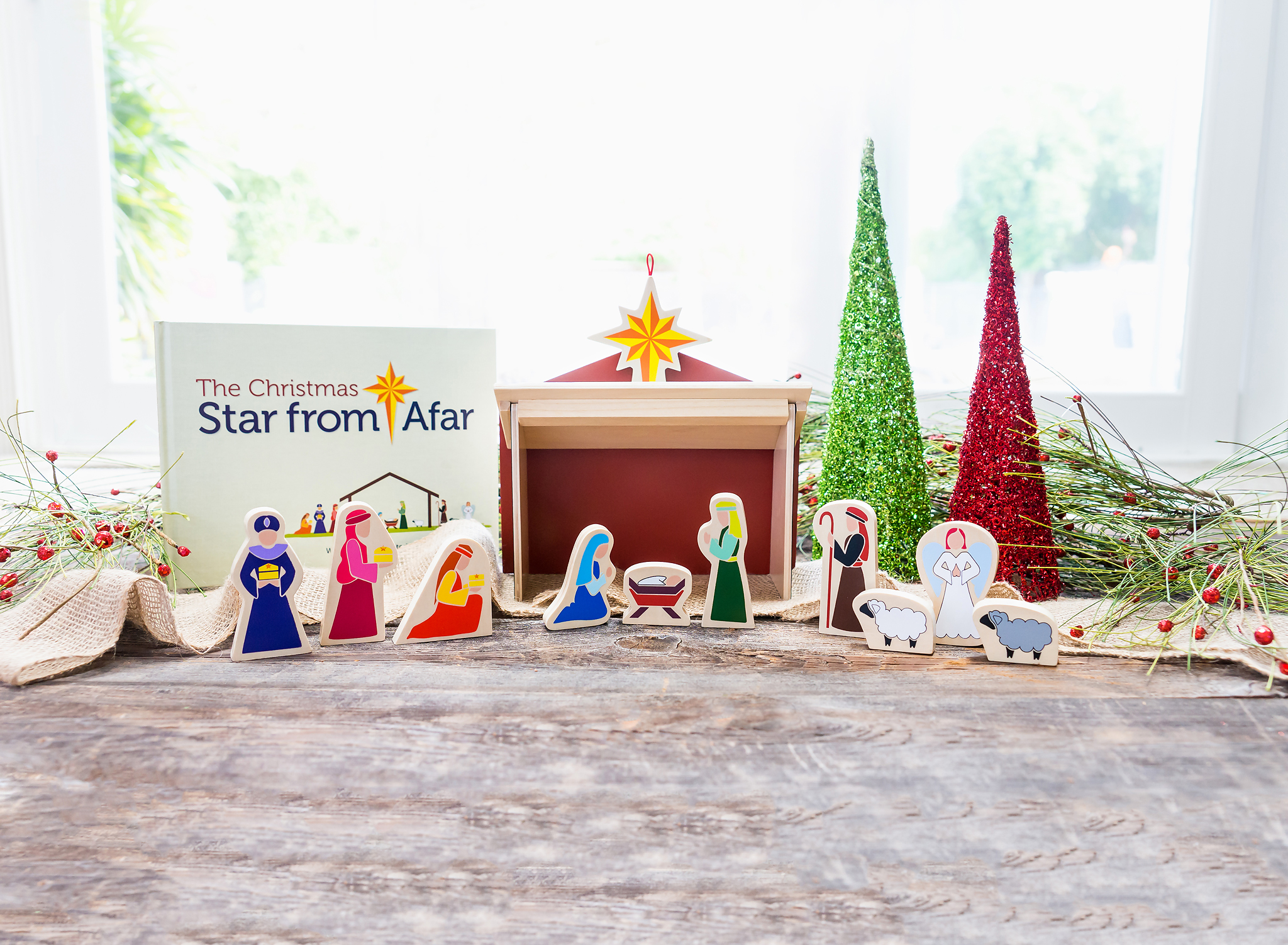 In addition to doing more for others, finding ways to serve rather than be served, and loving our neighbor we wanted to create some traditions and some memories that pointed to the real reason for the season.  We long for our kids to know the reason we have JOY at Christmas (and throughout the year).  It's not because we got a bunch of sparkly new toys under the tree (although, that is so much fun!!!) but it's because of Christ.  So, imagine my excitement when I found out about a brand new "game" that helps us all remember the true meaning of Christmas.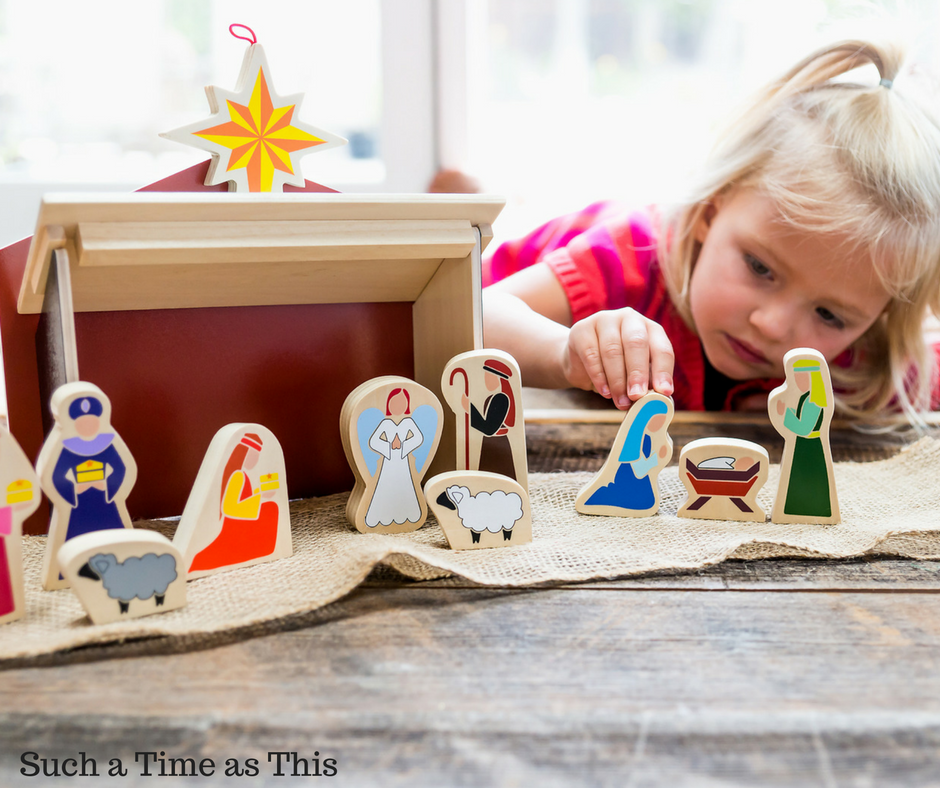 This game is called Star from Afar and is comprised of a wooden nativity set, a book, a star and a set of Bible verses.  What I love: The wooden nativity scene is safe for kids to use, play with and enjoy!  Because it is sturdy and made out of wood, there is no risk of breaking anything!  It's so simple to use:
1.) Read the story
2.) Set up the nativity set (which includes Mary, Joseph, Jesus, a Shepherd and Sheep, and a Stable.
3.) Move the wise men to a far away spot in the house (away from the nativity)
4.) Hide the star!
Each day the kids will look for the star that was hidden and when they find it they will move the wise men over to the star.  Finally on Christmas Eve place the star with the nativity scene and place it on the stable roof.  That way, on Christmas day your kids can find the star from afar.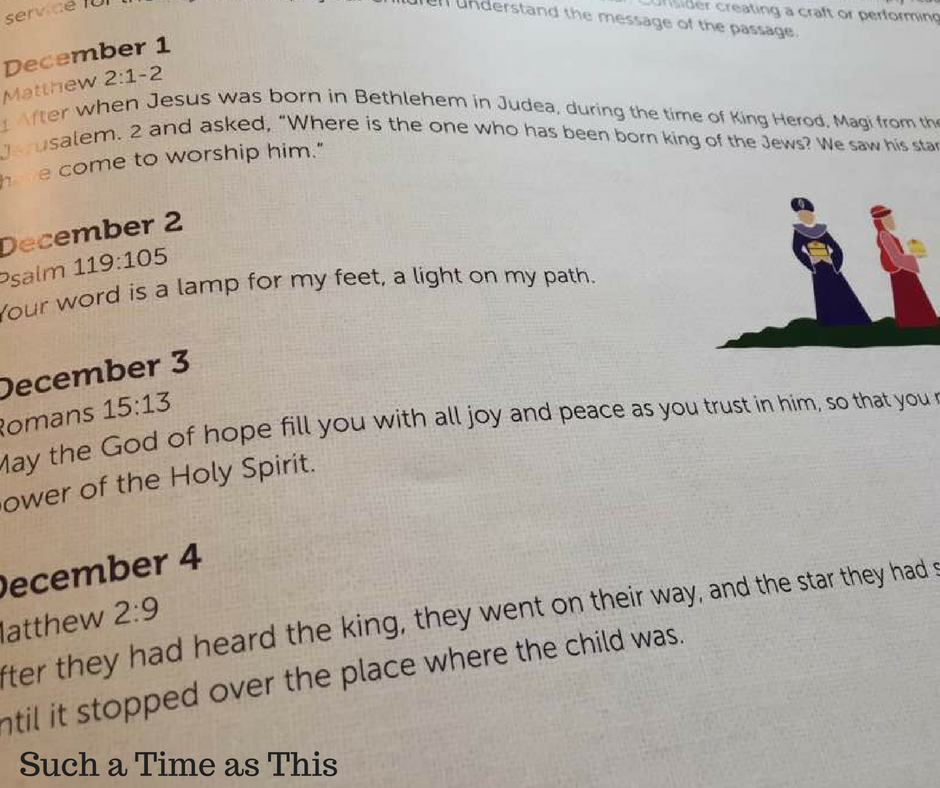 One of the suggested ways to use the Scripture (found in the back of the book) is to write it on a piece of paper and hide it with the star.  When the kids find the star, read the verse to them as well.  You can also use the verse as a clue to where the star is hidden.  What I love: The daily Scripture readings are just that – daily.  They are written with a date above them so that you know exactly which one to read each day.  The readings start on December 1 and end on December 25.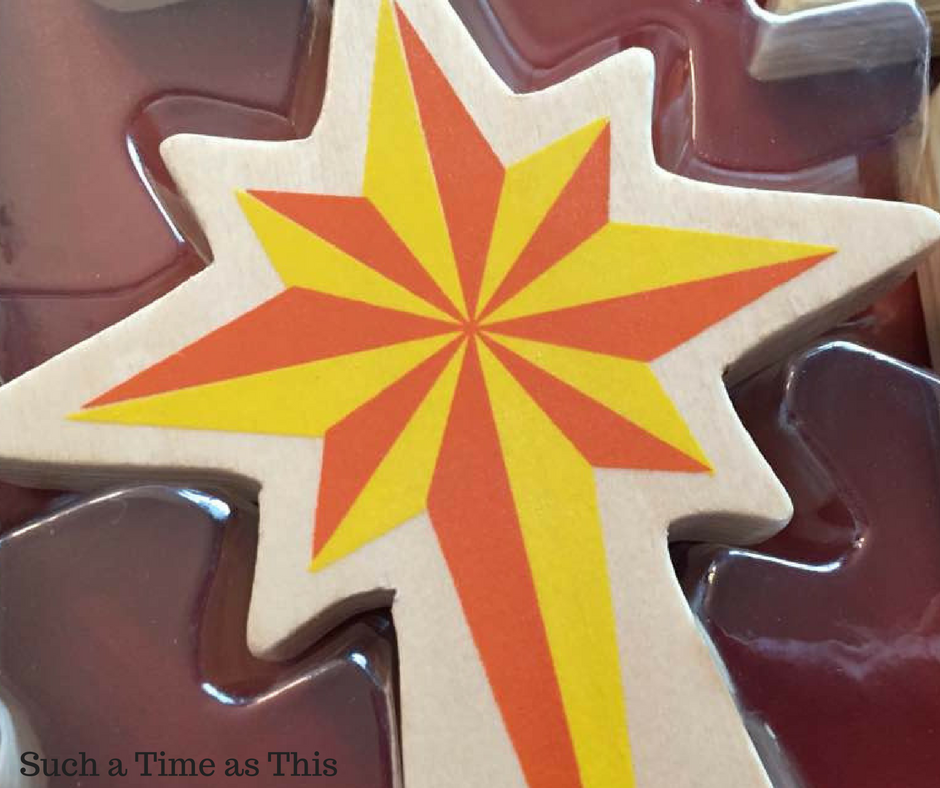 I also love that Star from Afar is an interactive "game" for the whole family.  This one is sure to teach your kids about Jesus, Christmas, and make lasting memories in the process.
*Open to US residents only, 18 and older. No purchase necessary.
Don't forget to use code FOLLOWTHESTAR for 10% off your purchase (good through 12/25/16) from www.starfromafar.com.
To Connect with Star From Afar on Social Media : 
---
This is a sponsored post. All opinions are my own.