Mess-Free Art Afternoons with
with
Kwik Stix (Review)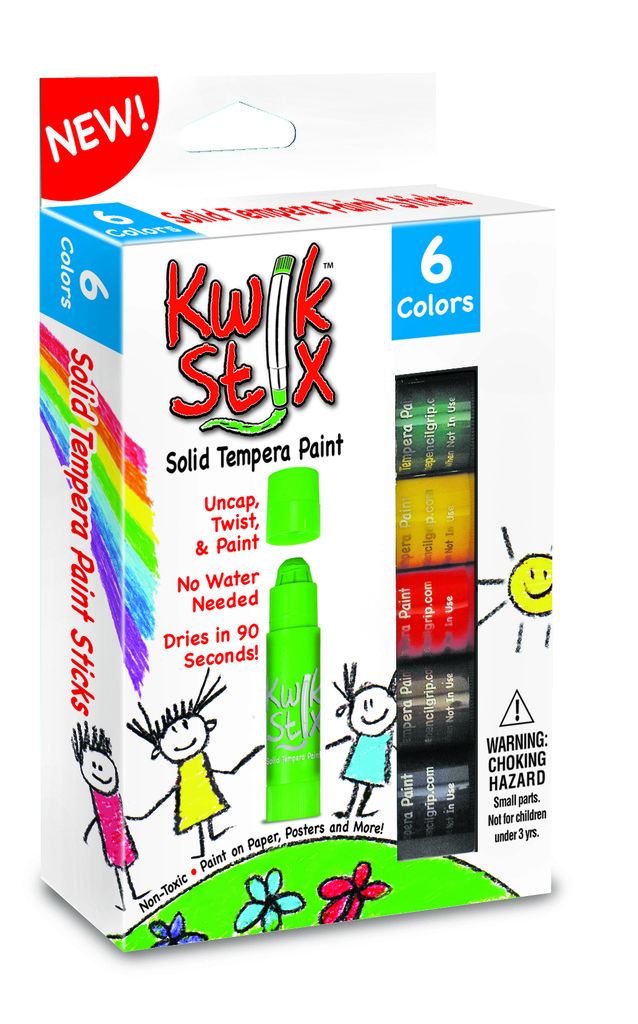 We love creating art in our home.  I especially love having "art afternoons" where once a week we pull out the art supplies and just create.  The problem is that something holds me back from doing this often.  You might ask what that problem is.  Simply?  The mess.  I dread the mess of dragging out all the paints, the water cups, the brushes.  Oh, the messes and the cleanup.  I found an easy fix.  Finally, we are enjoying art again in our home.  My son and daughter have been having so much fun creating their "masterpieces" with Kwik Stix 12 pk from The Pencil Grip, Inc. and I love not having a mess to clean up!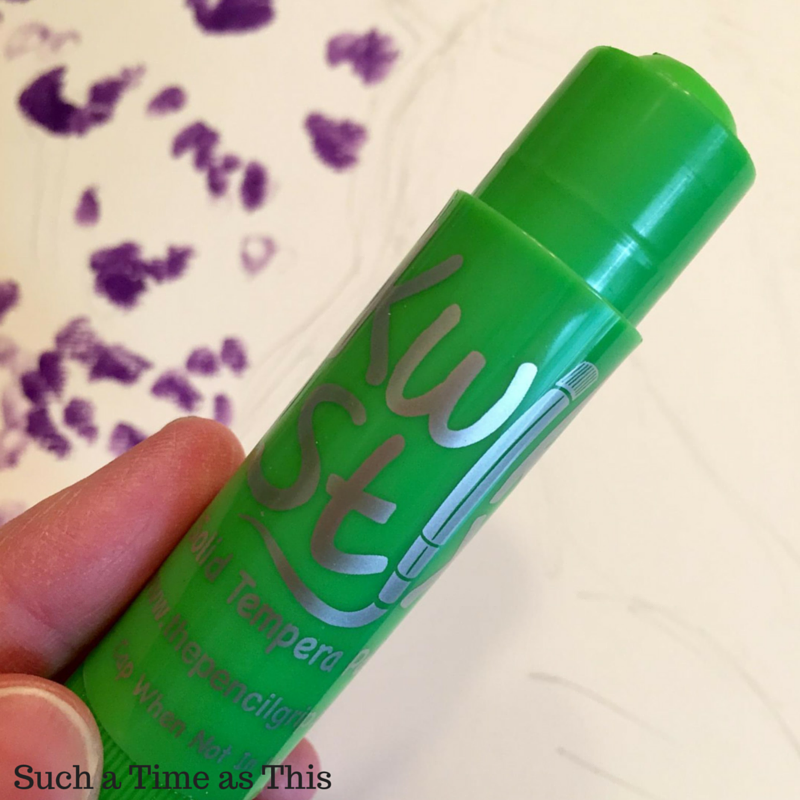 Kwik Stix are an amazing little invention of a plastic tube filled with solid tempera paint.  They are easy to hold, easy to use, they glide on a variety of paper, wood or canvas, and the best thing of all – there is absolutely no mess.
I didn't have to worry at all about someone spilling a cup filled with water.  
I didn't have to quickly scan the table to see if paint brushes were dripping.  
It was as easy as everyone picking the color they needed and using it before passing it to the next person who wanted that color for their masterpiece.
Then, when we were all finished, we snapped the lids back on and put the box away in the drawer.  Nothing got on clothes, hands, or the table.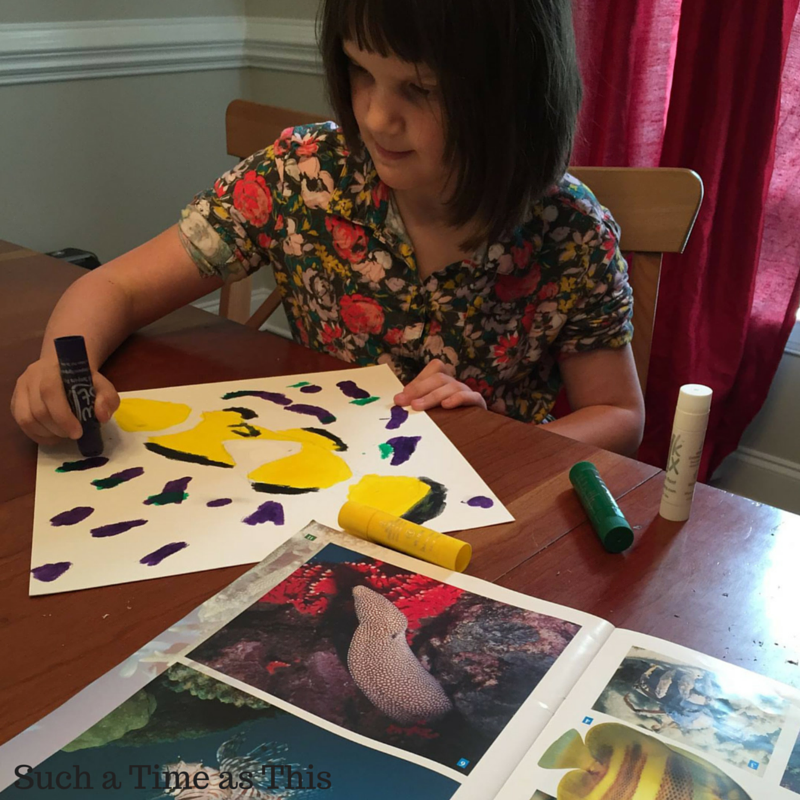 So far, we've used Kwik Stix several times and each time it resulted in a peaceful art afternoon.  Because they are made from tempera paint, Kwik Stix has absolutely no odor.  I'm very sensitive to smells and usually stick to watercolor (when we do paint), but these are just awesome.
We enjoyed creating multiple works of art with this product.  The colors are vibrant.  They don't blend very well – but about as well as watercolor will.  So the key is to get the colors up against each other to create the illusion of blend.  I also want touch on the drying time.  Once on paper, the color dries in 90 seconds or less.  When the picture is dry – it is DRY.  There is no smudging or sticky residue.   Kwik Stix are also available on Amazon.com
!
.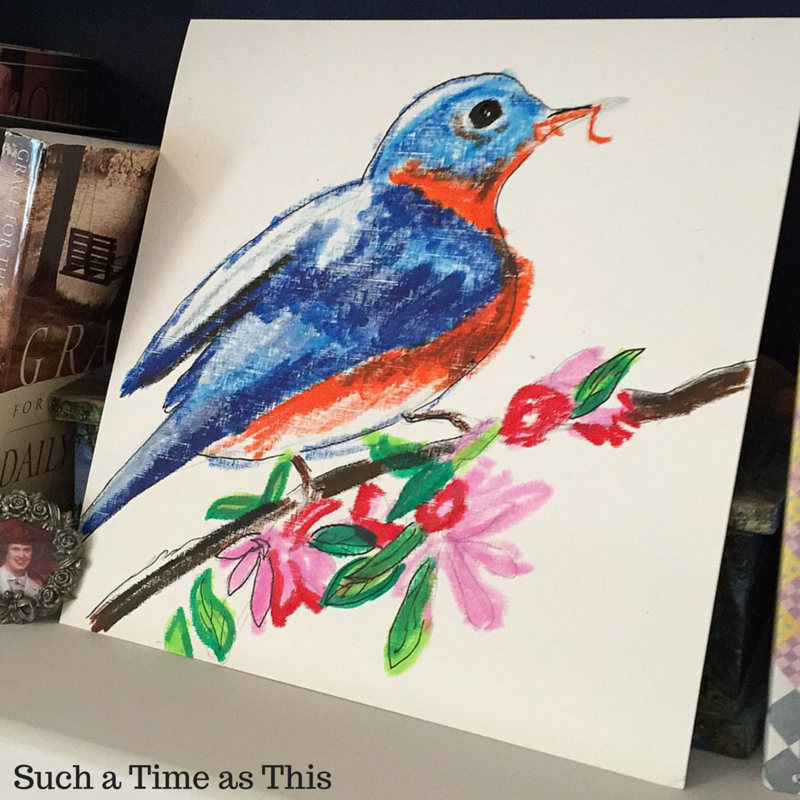 What I love about Kwik Stix:
* No Mess!
* No Smell
* Dries Quickly 
* Vibrant Colors
* Easy Cleanup
* Easy to Use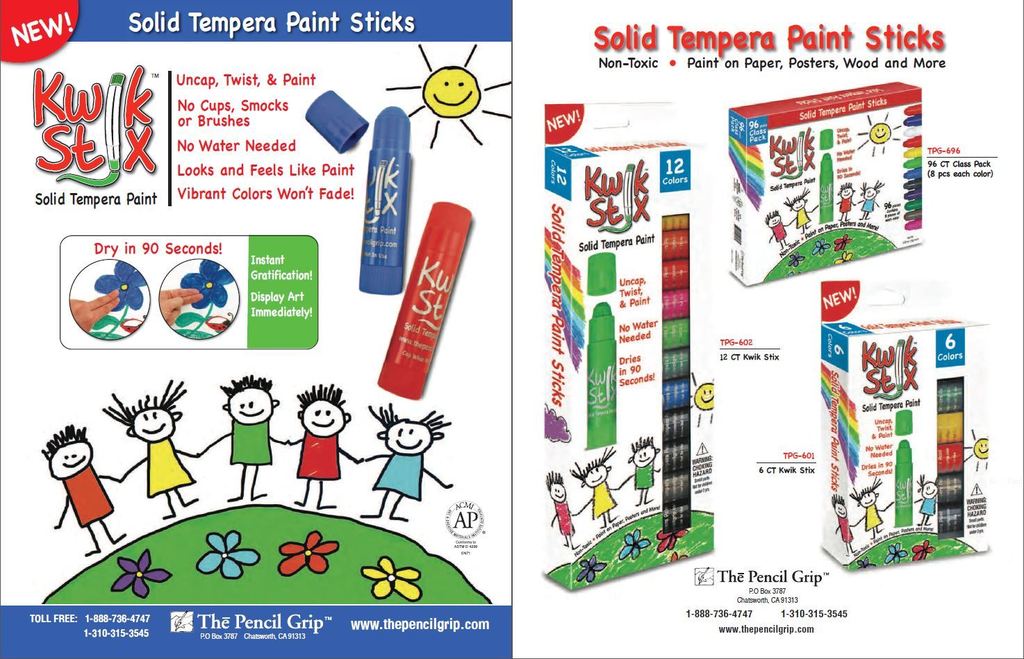 The Pencil Grip, Inc. was also kind enough to send me a sample of their Original Pencil Grip.  This grip fits not only pencils but pens, crayons, and other writing instruments.  Their website states that this is the #1 grip recommended by doctors and therapists and I don't doubt that.  My oldest son has spent years in occupational therapy for his lack of fine motor skills which go along with his autism and global delays.  My second son spent 4 months in occupational therapy to help with his dysgraphia.  They both had to use pencil grips – but this one is the most comfortable one I've ever felt.  I will be adding more of these to our homeschool pencil drawer.

To follow The Pencil Grip, Inc. on social media click below:
Website:  http://www.thepencilgrip.com
Facebook:  https://www.facebook.com/thepencilgrip
Pinterest:   : https://www.pinterest.com/KwikStixPaint/
Twitter:  https://twitter.com/ThePencilGrip
To read more reviews from The Schoolhouse ReviewCrew click the banner below:

---