The Fast & Fun Way I Taught My Kids The Times Tables
{Times Tales Review}
Are you searching for a way to teach the times tables to your kids and a fun and exciting way?  Is math boring for your kids?  I want to share with you an amazing program we have found.  We have been using this fun program called Times Tales from The Trigger Memory Co. to help my son and daughter learn multiplication.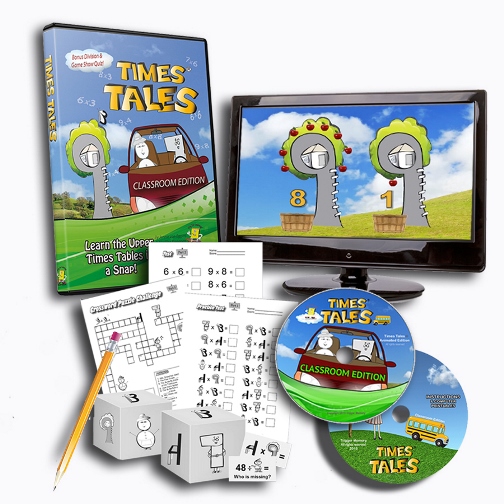 What is Times Tales?
Times Tales is a memory learning program created by Trigger Memory Co.  It is essentially a collection of stories that tell the times tables in an easy to remember format.  First, the characters are introduced.  There is a butterfly (who is a number 3), Mrs. Snowman (who is really a number 8) and Mrs. Week (who is a number 7), among other number animations.  The Times Tales are divided up into two parts.
Part one is about 30 minutes long and tells the characters, the stories, and then provides a memory time when the kids get to play a quiz show to see if they memorized the stories.  The stories are fun and silly – there are always two characters (which represent the numbers) and then there are two numbers that are illustrated and then typed on the screen for visual clues (those are the answers.)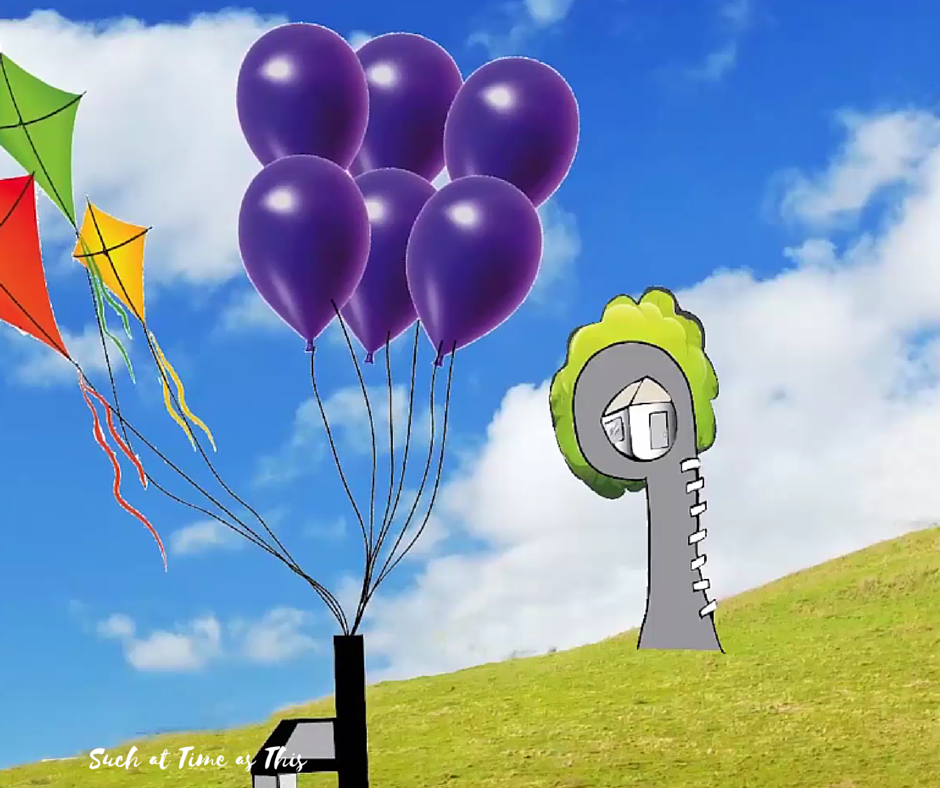 Following that is another quiz show to see how much they remember of their times tables.  There is even a bonus section of division problems.  Provided with the digital download set was part 1 and part 2, a set of printable flash cards, a set of printable paper dice, some crossword puzzles (to help assist your child in memorizing the stories) and several quizzes.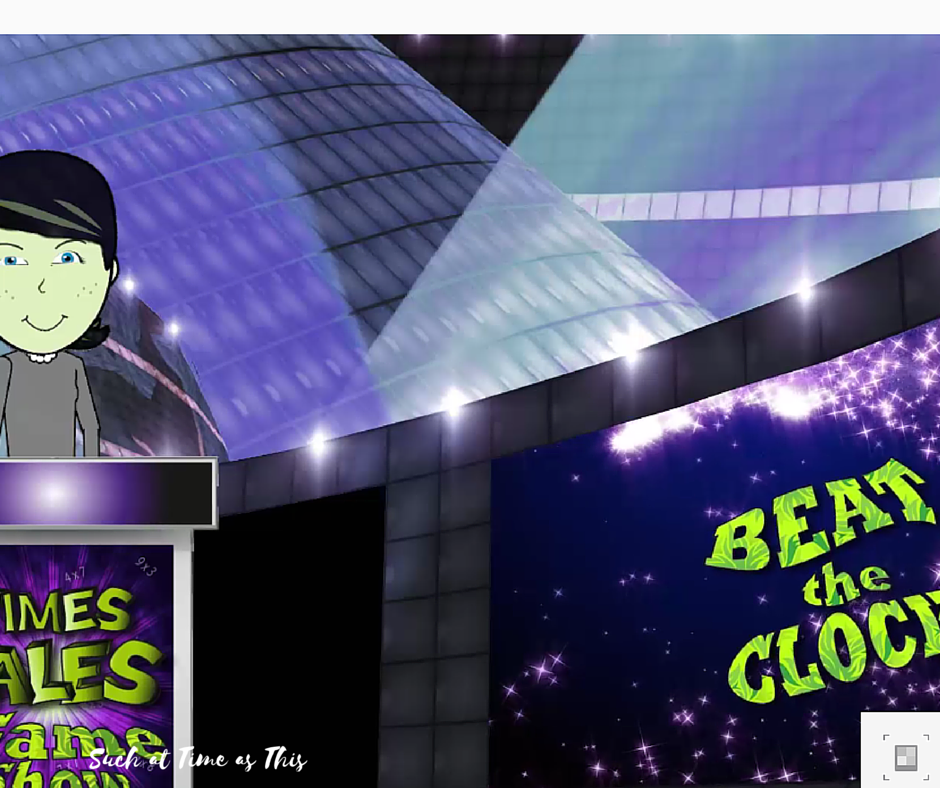 Who Did I Use This With?
I used this with my 8-year-old (3rd grade) daughter and my 13-year-old son who has autism and developmental delays.  My daughter is right on the brink of memorizing her times tables so I thought it this would be beneficial for her.  In her math book, she has done 0's, 1's, and 2's and this program really does 3's-9's.  So she was the perfect grade level for this curriculum.  My son is working on about a second grade level in math and at the time of starting this knew very little about multiplication but he really wanted to learn.
How Did We Use It?
(Note: I'm sharing with you my family's creative way we used this program.  I look for ways that makes learning fun for kids with developmental disabilities and other learning disabilities.  You don't have to follow this same pattern if you use this product with your children).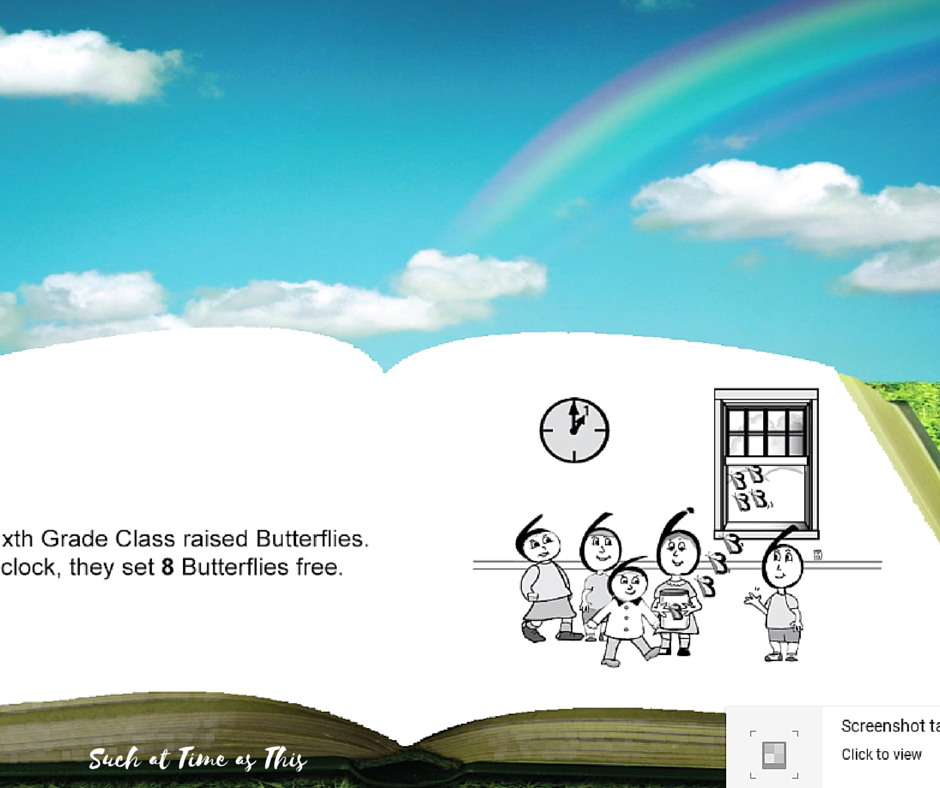 Day 1:
We started off by watching the video Part 1.  I would pause it periodically to make sure my son understood.  We would repeat the stories often.  We would watch the video on one day and do some follow-up work during the rest of the week.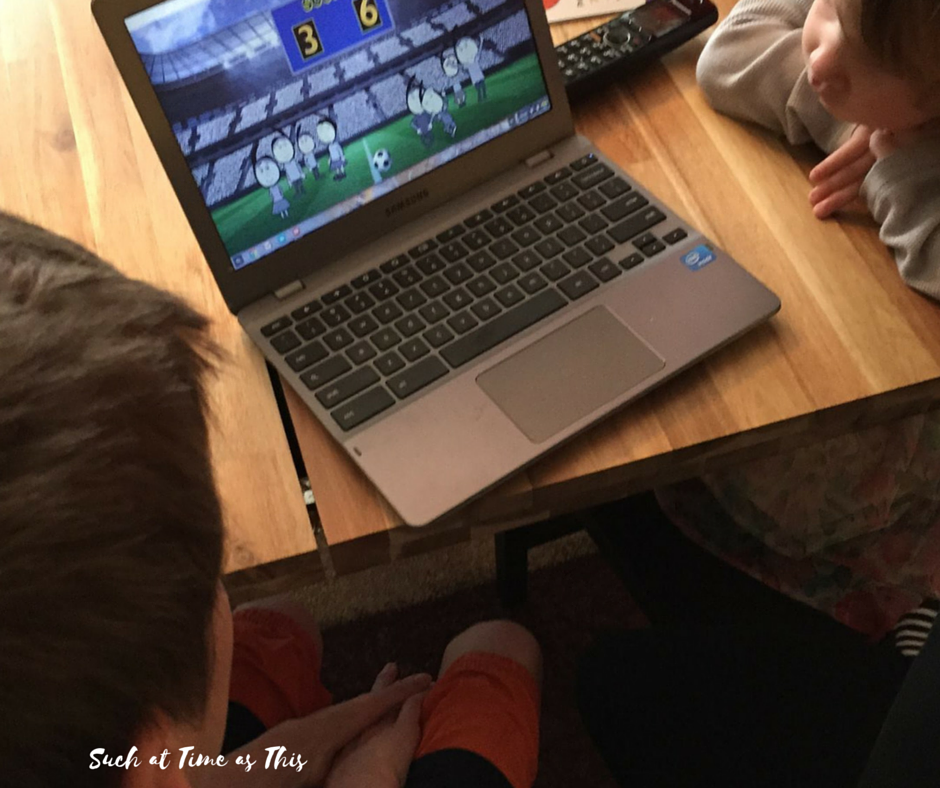 We watched the Part 1 from beginning to the end and I was so happy when I got to the game show section.  I had no idea this was part of it but my son LOVES games shows.  In fact, that is one of the best ways to get him to learn.  I let them play along with the game show, pausing the video to allow them to answer the questions the host asked.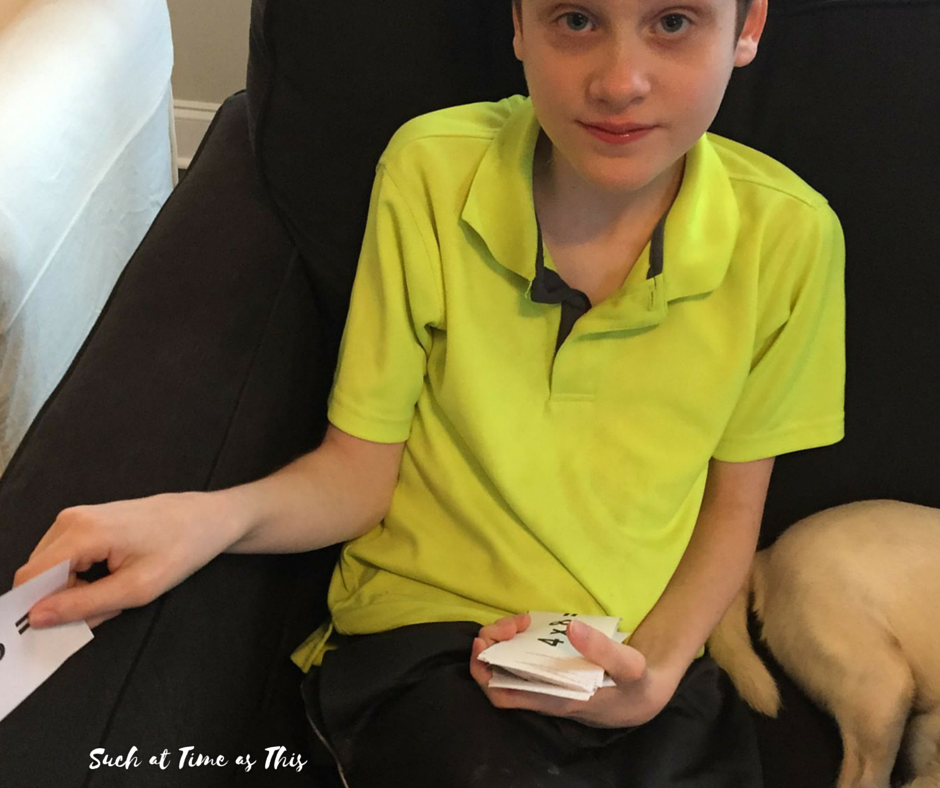 Day 2: We did flash cards together.  These flash cards are easy to print and cut out and they were perfect for extra practice.  There are two different sets of flash cards for part 1.  Some have the pictures of the characters and some have the actual written numbers.  This provides good visual clues to your students.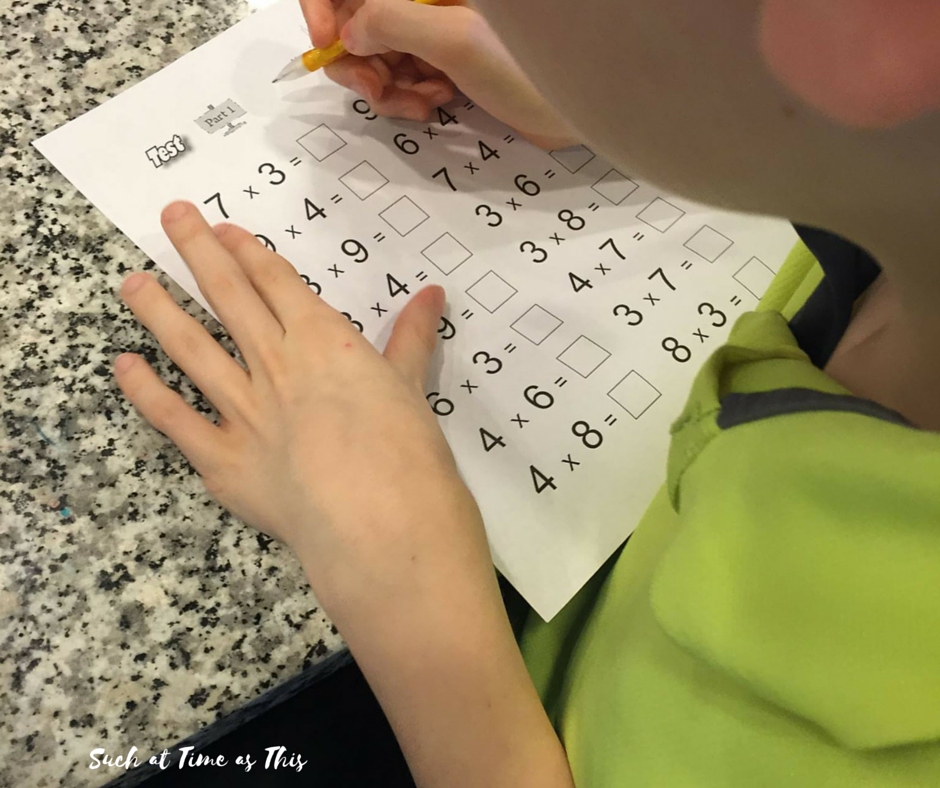 Day 3: We practiced with the provided crossword puzzle and the quizzes.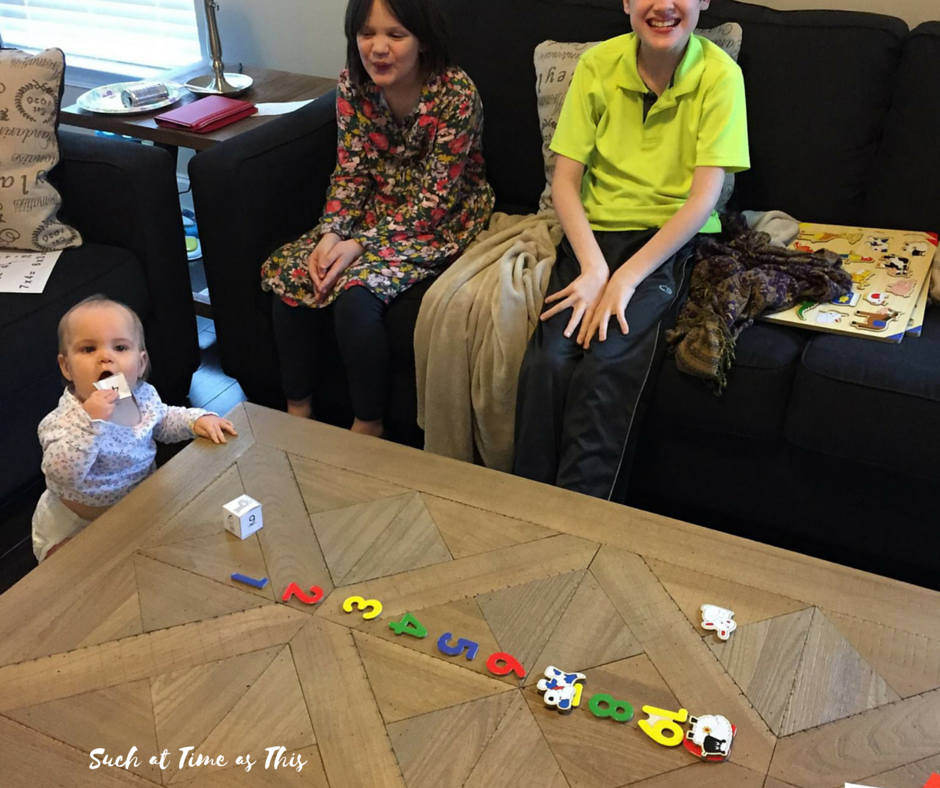 Day 4: We created our own game show with the provided dice.  We re-created the game show "The Chase" which my oldest is in love with.  If you aren't familiar with this GSN show, it features 3 contestants who one by one go head to head against the British genius known as "The Beast".  There are three rounds.  Round 1: one minute worth of questions between the host and the first contestant which determines how much "money" you are eligible to win. Round 2: Head-to-head, one-on-one with the "Beast". Round 3: All the contestants in one final round against the Beast.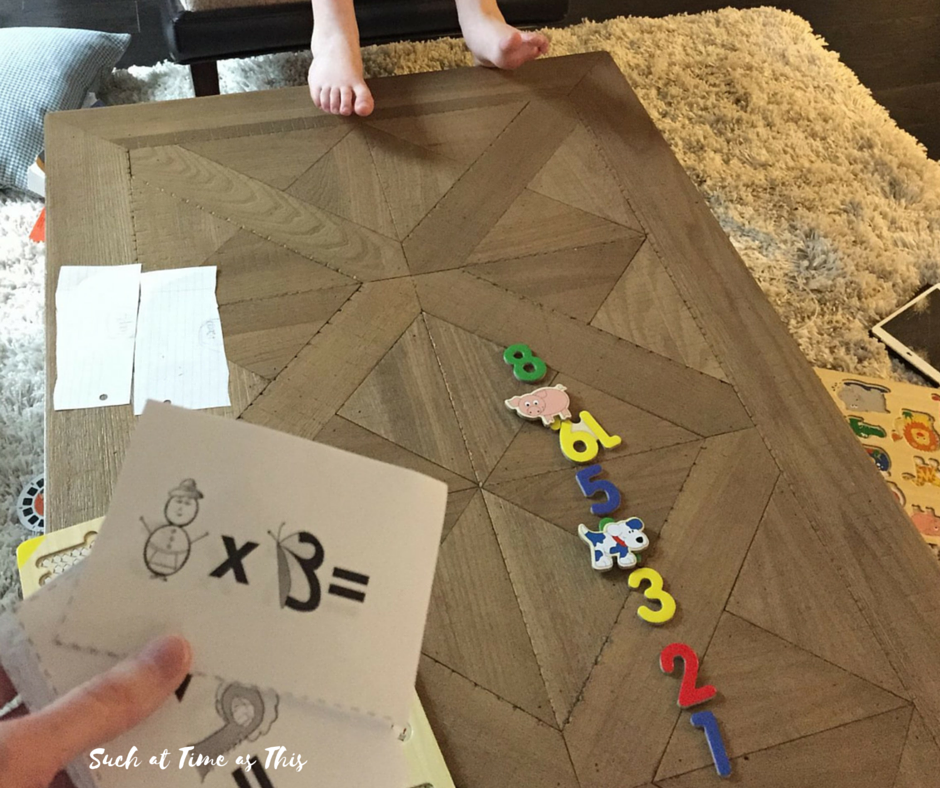 So … if you followed all that you will be interested to know that I played the host, my 11-year-old math obsessive son played "The Sheep" (his animal of choice), and there were two contestants (my 13-year-old and 8-year-old).  I set the timer for 1 minute on my mobile phone and asked a bunch of questions (many of them from the crossword puzzle they had just completed).  However many questions they got right determined how many (pretend) thousands of dollars they could win.  When they went against "The Sheep" – I would ask the same question to both kids and they both had a chance to answer.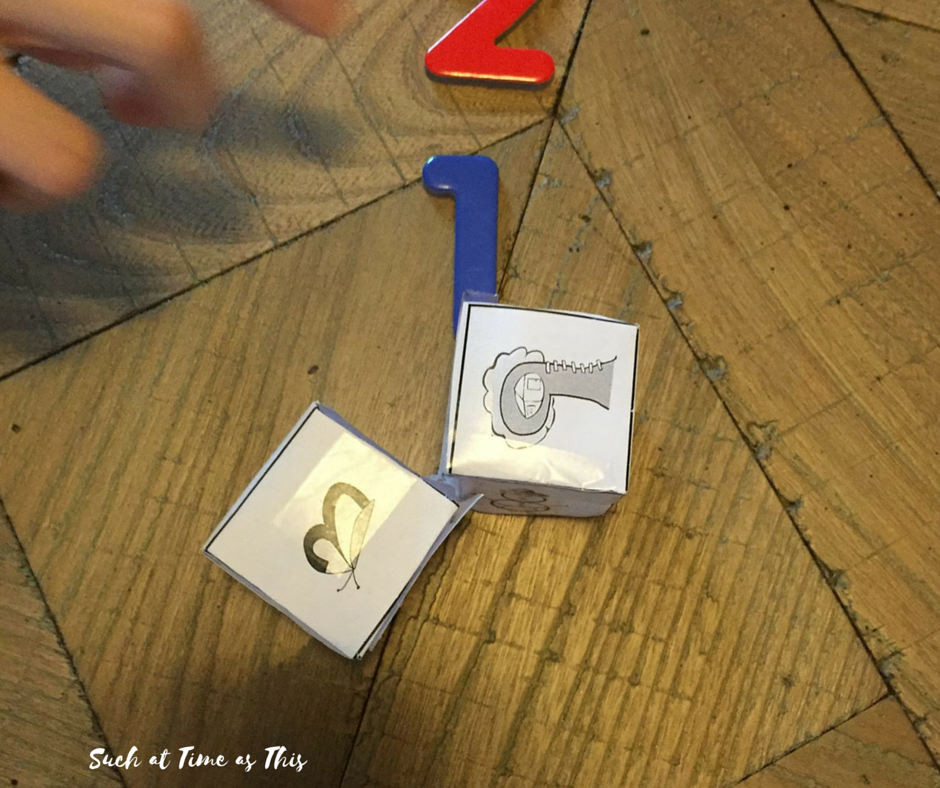 If the contestant child gets it right they move down the board toward the finish line.  If "The Sheep" gets it right he has a chance to catch the contestant.  In the final part of the show, both contestants had to work together to remember their times tales and division facts!
That was a rather long explanation to a rather fun day!  The kids didn't even know they were learning and memorizing.  This was especially beneficial to my oldest son.  He tends to not want to sit for long but this captured his interest big time.
The next week we started over with Part 2!
Does it work? 
My 8-year-old daughter memorized her times tables through the use of this program!  She got 100% right on her final quiz.  My son will need more practice, but he has started the process of learning his times tables and has quite of few of the math facts memorized, now.  Also, this program gave him a launching off point and some really, really great memories of how fun "school" can be!
What are my thoughts?
I think this is a fantastic program!  This truly makes learning the times tables fun!  Anything that makes math fun is a winner, in my book.  You can break it up into even more days if your child has memory problems or can't sit for long.  I really like that they include division, as well because the one you associate the three numbers for multiplication, it makes it especially easy to complete the division problems.  I think that part was good for my daughter who thought division would be super difficult.  I think she had a light-bulb moment at the end of this program. This program is especially good for visual learners, kids who struggle with math, or kids who have learning disabilities in general.

To follow Trigger Memory Company on Social Media Click Below:
Facebook
To read more reviews on Times Tales please click the banner below:

---