Film Animation for Kids
Stopmotion Explosion Review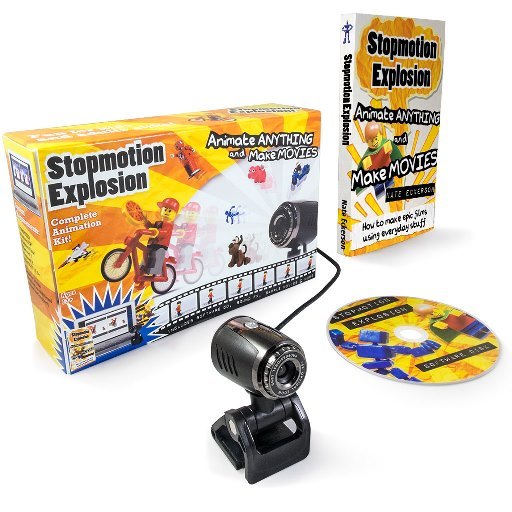 For as long as I can remember my 11-year-old son has been talking about making his own movie.  He has all these ideas in his imagination of talking animals and bad guys and how some superhero is going to save the day.  As he grew older, I've allowed him to explore some coding and learning how to create an app.  Still, he persisted that he wants to be able to make a video.  Imagine how excited he was when he found out he could create his own
film animation
!  We were thrilled to receive the 
Stopmotion Explosion
Animation Kit to review.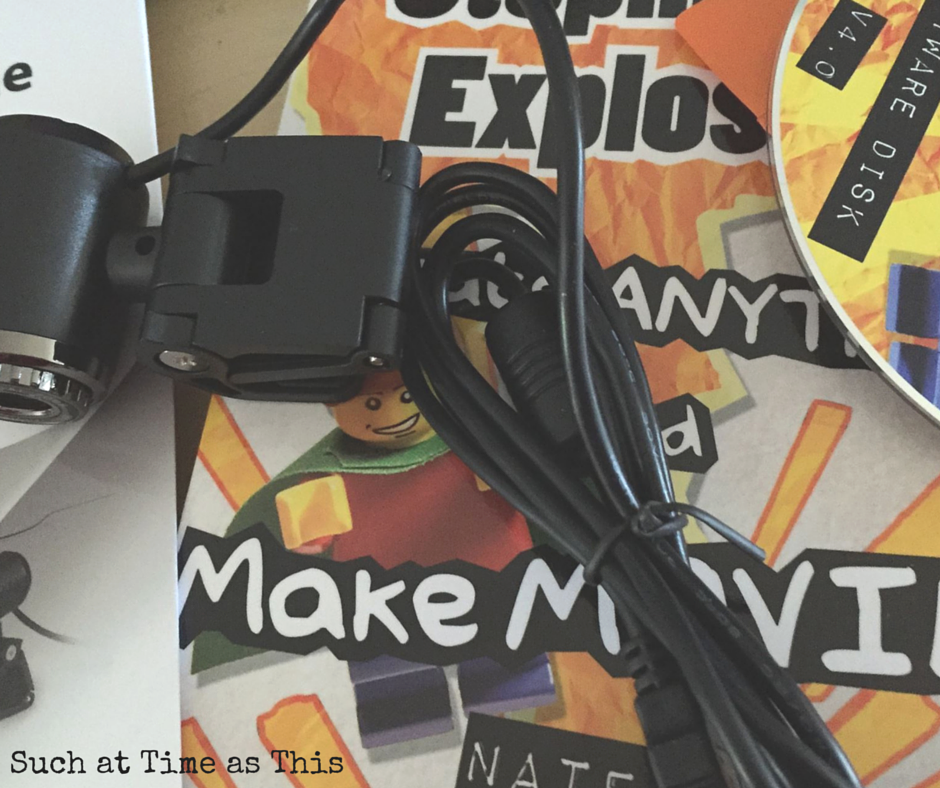 The Stopmotion Explosion Animation Kit includes a Quick Start Guide booklet, a Stopmotion Explosion Animate Anything and Make Movies book, a webcam and a CD-Rom.  We started off my reading through the Quick Start Guide.  This booklet walked us through what stop motion movies are and how to get started making our own!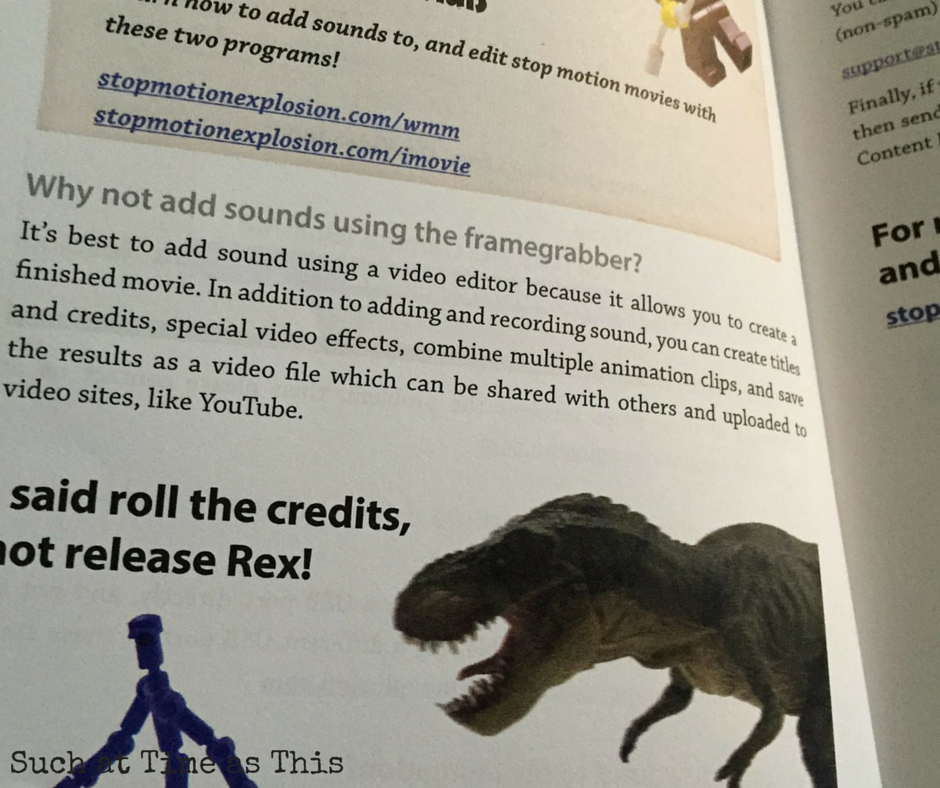 Although I consider myself slightly technologically challenged, there was only a slight (and I mean very slight) learning curve for me.  I put the CD into the computer's disk drive and the installer automatically starts.  It took me a minute to locate the program once it was loaded.  Soon, there were cries and cheers as we saw that the camera actually was hooked up and working (this was also super easy).  I read through the booklet to my 11-year-old and pointed out that there were multiple tutorials to be watched to get more explanation and information.  These were easy to access on the Stopmotion Explosion website.  There is info on lighting, focus, camera resolution, and a problem-solving section.  There are also detailed instructions for both Windows and OS X.  Finally, he was ready to get to work!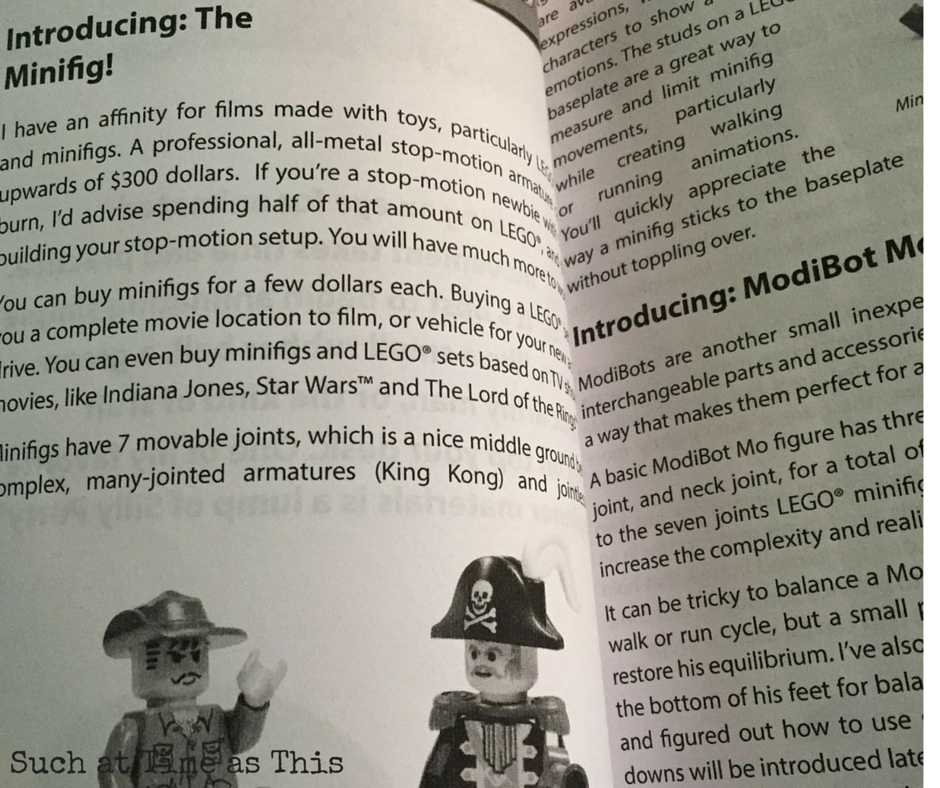 The book titled, "Animate Anything and Make Movies" by Nate Eckerson, which was also included in the kit, is divided up into 17 chapters.  This book is packed full of pertinent info for a future film and movie maker.  Some of the chapters that we enjoyed were Chapter 3: Creating Stories, Chapter 4: Building Sets, Chapter 8: Animating, Chapter 9: Flight, Chapter 10: The Art of War, Chapter 11: Sound, and Chapter 12: Video Editing.  My 11 year old told me his two favorite chapters were chapter 10 and 11.  The first chapter even gives a short history of film!  In certain chapters, they mention apps and software that can be downloaded for free in order to achieve certain special effects.  I love that in addition to a short overview of what the chapter is about they give step by step instructions to all sorts of things that your child will want and need to know to make a finished product.  While I read most of the book aloud to my son, he and my 8-year-old daughter were able to read a lot of it to themselves as they were working.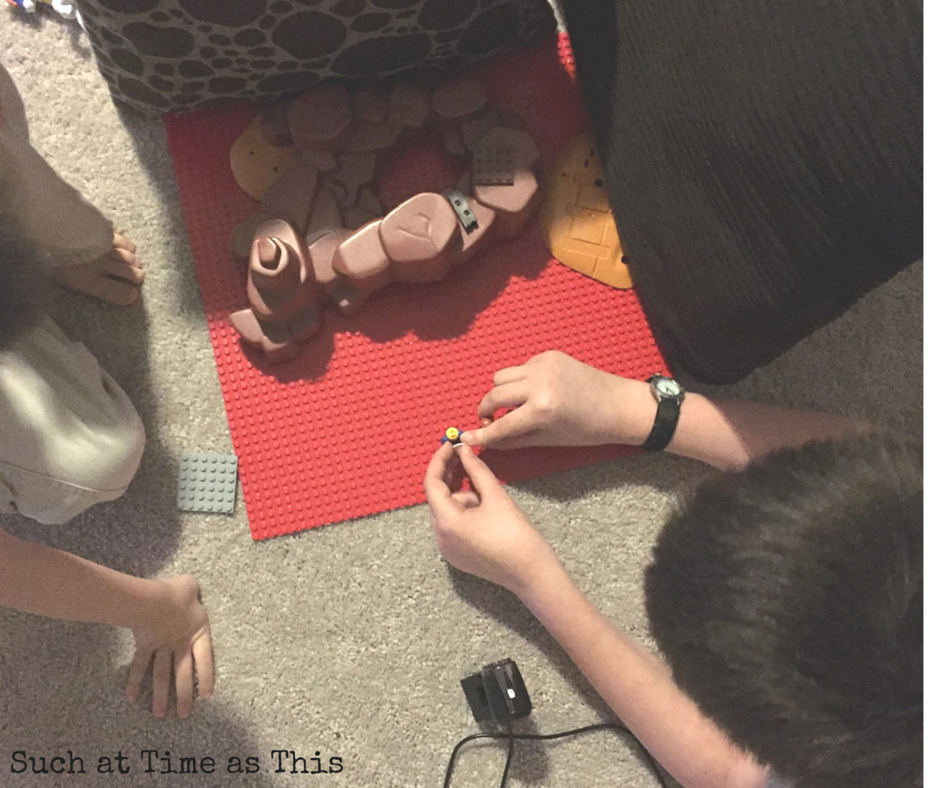 As far as making an actual movie, my son thought it was pretty easy.  He just set up a mini figure or character and then pointed the camera at it.  Once that was set up he clicked a button called "grab" on the computer software and then moved the figure a little bit and then hit "grab" again.  He repeated this until the scene was complete and then clicked the "Make Movie" button.  Once you do that the movie is nearly done.  In fact, if you want to have a silent movie you are done!  There is another step to adding sound and video editing.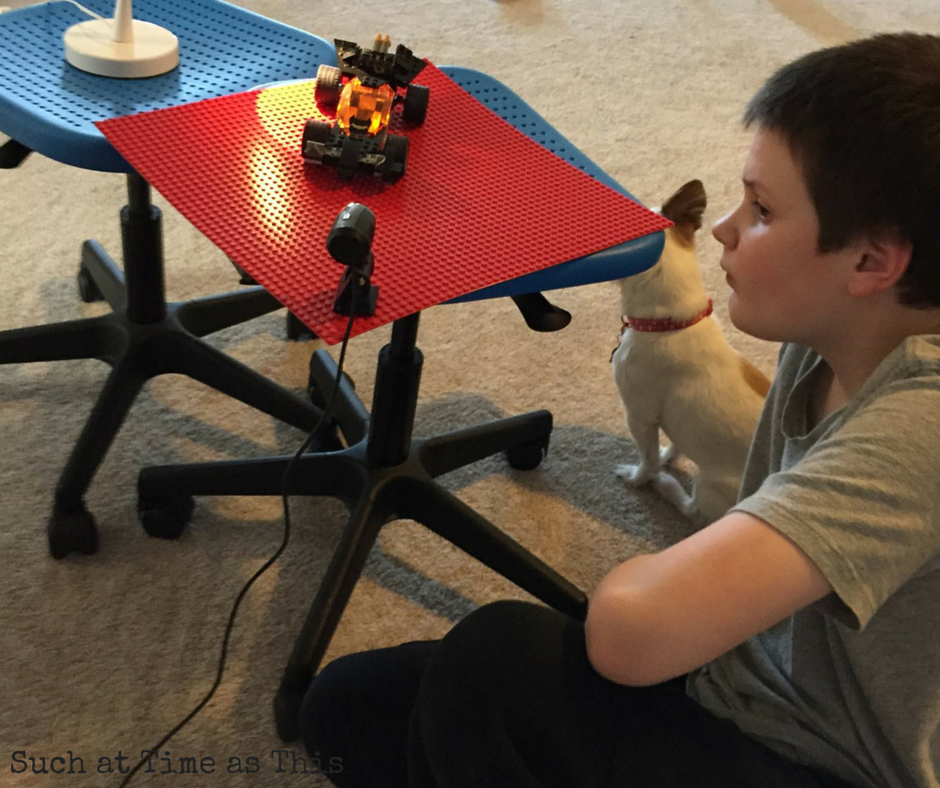 What My Son Thought:
I asked my son what his thoughts were about this product and he told me in his own words what he liked.  Here it is:
The how to on "onion skinning" was fun.
The info on extra apps for video editing and sound – I really liked using Windows Movie Maker.
I like how they make people appear to "talk".
I thought it was pretty cool when they showed how to do  "action moves" in the book.
I like the different images that pop up that can be used as part of your movie.  Some of them were like looking out of a telescope, a cloud to look like you are thinking, or the one you are falling in love.  Those make it really fun!
I like that the camera can rotate to be used in any direction.  We can also zoom in and out through the computer and the camera will follow along.
It looked like that the mini figures were doing everything all by themselves – like how my minifigure could take off his hat all by himself.
Would I Recommend This?
Yes!  I definitely DO recommend Stopmotion Explosion if your child is at all interested in film animation I think this could be an excellent addition to your homeschool day.  I love that at my son's age after the quick tutorial (with me reading through the guide) he was able to do most of this by himself.  This is something that would be easy to incorporate into your school day and loads of fun for years to come!
Take a sneak peak into one of my son's video creations!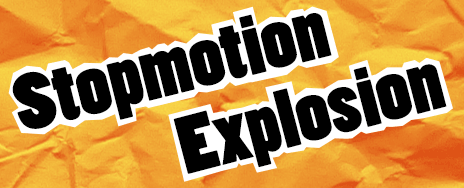 Want to connect with Stopmotion Explosion on social media?
Click here:
Facebook
Twitter
---
Do your kids want to learn film animation techniques?
Interested to read what other moms are saying about Stopmotion Explosion?
Click this banner below!

---