Make Writing Fun
A Review of
Here to Help Learning
My daughter has hit a phase where she is writing and drawing almost constantly. She is about to turn 9 and she loves to sit writing stories, poems, and cards. She then proceeds to illustrate her little creations. So when I had the opportunity to review an online writing curriculum subscription, I was ecstatic! My daughter and my 5th grade son loves learning to write with Flight 2 Essay Writing from Here to Help Learning!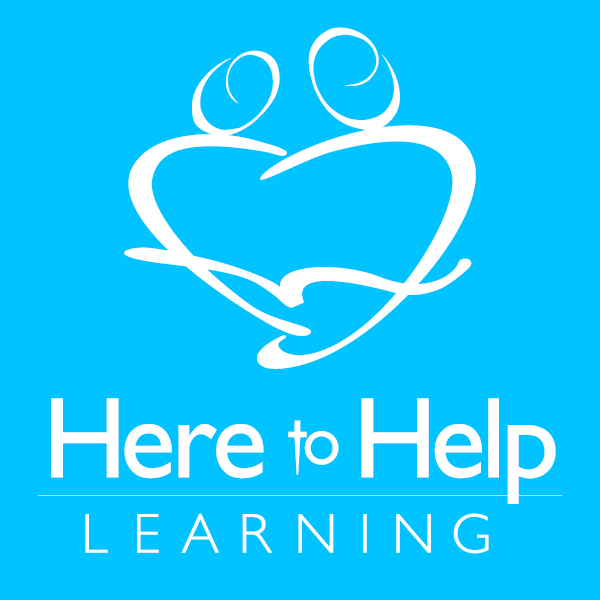 I received a digital subscription to Here to Help Learning. In the digital subscription, everything you will need is available as a download and an online video. Each lesson includes instructions to the parents along with pages for the student. The program walks you through the steps to create the teacher's binder and a binder for each student. There is tons of help and instruction for both teacher and student. My kids took a short pre-test before we chose our flight. The pre-test is included to help you choose a level if this is your first time using Here to Help Learning.
The program is divided up into two levels: paragraph writing and essay writing. Paragraph writing is geared toward kids in grades 1-3. Essay writing is intended for those kids in grades 4-6. Then within each level, there are three paths we could choose from. It seems that those three paths were fairly interchangeable. The differences between them were the projects and assignments. We ended up choosing Flight 2 Essay writing for our family. While my daughter is actually still in 3rd grade, she has excelled in language arts. If my daughter was older then I know that there are sites who can do my essay for me, if she ever needed help writing an essay, but for now at her age this programme is perfectly fine. My son is in 5th grade and both kids did fine with this level. We used Here to Help Learning twice a week. The videos are approximately 15-20 minutes long. On Wednesdays, we watched the video for each lesson and on Friday we worked on the writing assignment. At only twice a week, it is super easy to include writing into our homeschool.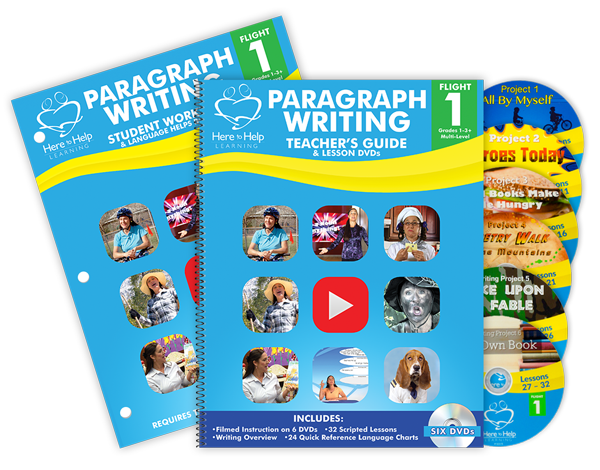 This curriculum has been a JOY to use! Here is what I loved as I used this program with my children:
A teacher is walking my kids through the writing process.
My husband and I have been looking for more ways to utilize technology in our children's schooling and I found that this is a great way to do it! I admit that I was a bit afraid to start ANY writing program because I didn't really know where to begin. I like that this takes away my fears. There is someone else who is actually doing the teaching through the screen and I'm just walking them through the steps and reminding them of what they learned in the video. The fact that they are getting writing help now will hopefully mean that in the future, when they are older, they will be confident young writers. However, I have heard there are many different resources to help with writing, such as thesis help which will come in really useful when they start high school!
The videos are entertaining.
My kids loved that the videos were fun and sometimes even a little silly. They giggled a bit as they watched each day, but still came away with a further understanding of the writing process. I loved that the videos weren't intimidating to either of my children. Both of my kids enjoyed watching them and completing the assigned writing projects.
The videos had a positive message.
Besides teaching my kids how to write an essay, the videos are full of positive messages and ideas for the kids. I love that this program goes the extra mile to reinforce Biblical principles to our children.
The program is not overwhelming.
I've been afraid of starting a writing program with my son because of his dyslexia and dysgraphia. I felt that it might be too hard or to too overwhelming for him and turn him off to language arts for good! Although my son is dyslexic, I found this was a good program to push him just a little and stretch his writing skills.

I love that the writing process is broken down into steps for the students. They were able to produce much more than I realized they would – because of the way this was presented.
They worked hard on each step and came away learning how to produce a finished work – including having better grammar, spelling, and fluency in writing.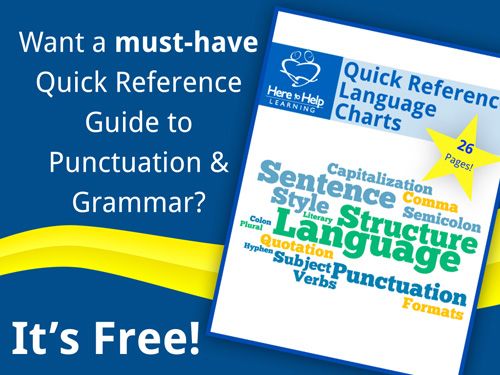 In conclusion, I would definitely recommend this to my friends and I would use it again next year. I can't say enough how much I liked that the message of each video was so positive and inspiring. In one of the videos, the kids were shown how to present an oral reading of their story. In addition to the tips on how to be the speaker, I loved how the teacher spoke of how to show respect to the person speaking. This was wonderful practice both for the student reading their piece and for the sibling who was listening.
I feel like my children really grew in their writing strength during their time using this curriculum and I can't wait to keep using it. One of the flights actually includes a way to "write a book" which my daughter is over the moon about. She told me she can't wait to publish a story and I'm excited about this feature as well. To find Here to Help Learning on Social Media click here:
Facebook: https://www.facebook.com/heretohelplearning/
Twitter: https://twitter.com/HTHLTweets
Pinterest: https://www.pinterest.com/HTHLearning/
To read more reviews from other Schoolhouse Review Crew members click the banner:

---