This article includes information on Great Wolf Lodge and Great Wolf Lodge Wisconsin Dells. All opinions are my own. May contain affiliate links.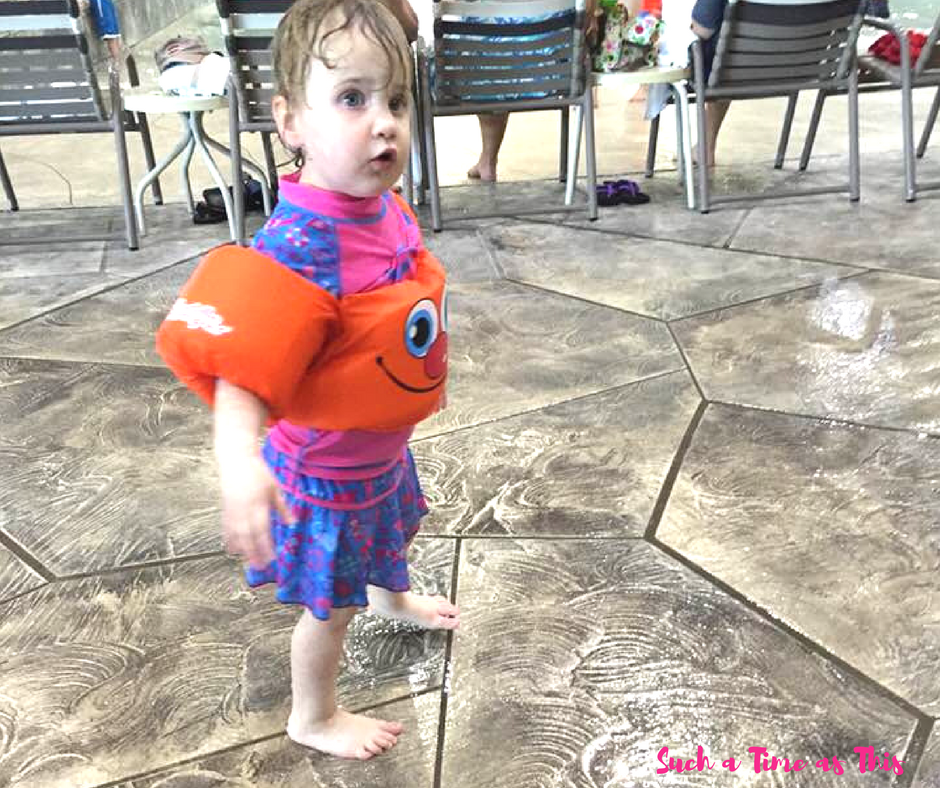 Grabbing my double inner tube, I headed toward the four story staircase which leads to the double "Alberta Falls" water slides.  We were taking our time meandering up the stairs, Adam and I, stopping to catch our breath and giving our legs a rest.  Finally, we made it to the platform and we had a choice to make: Yellow or Green.
The sun shone through the glowing green tube slide allowing us to watch the water flowing quickly down the first twist.  It seemed slightly intimidating because all we could see was the yellow tube slide was pitch black.  As we tried to peer into it, we quickly realized we have no idea what to expect.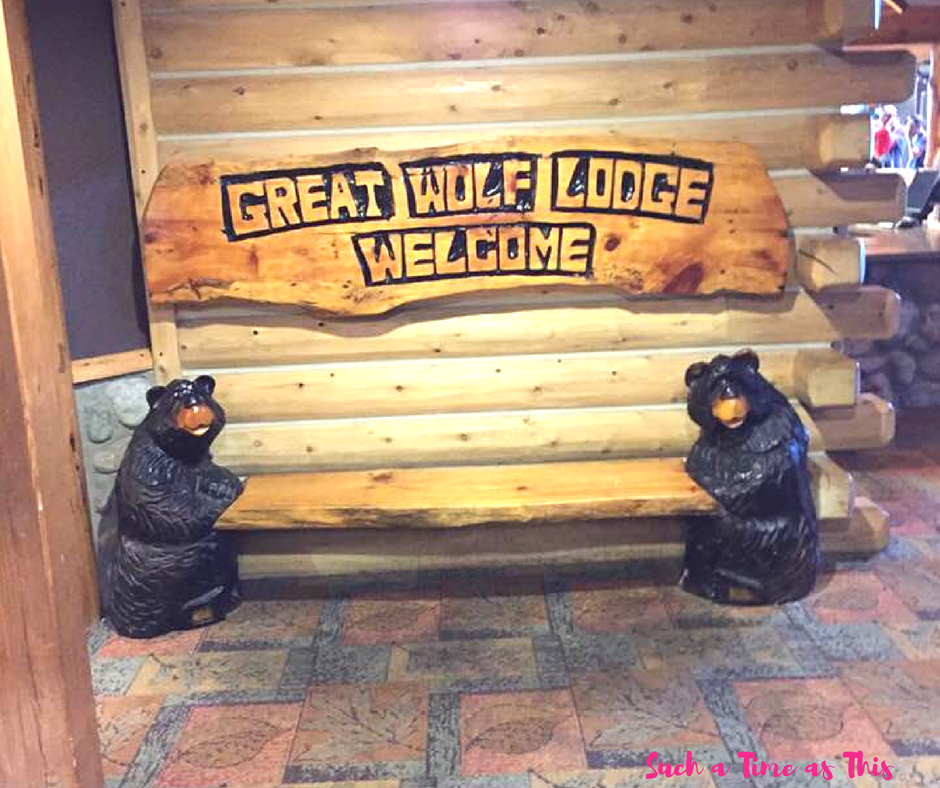 I looked at Adam while he looked at me.  Heart racing, with another quick glance into the yellow tube, he said, "not the yellow one mommy."
Why not?
"It's too dark." And that was that.  We piled into our double inner tube, grabbing our handles we made our way down the green roaring rapids of Alberta Falls with giggles and screams and everything in between.   With a thundering splash we finally finished the ride.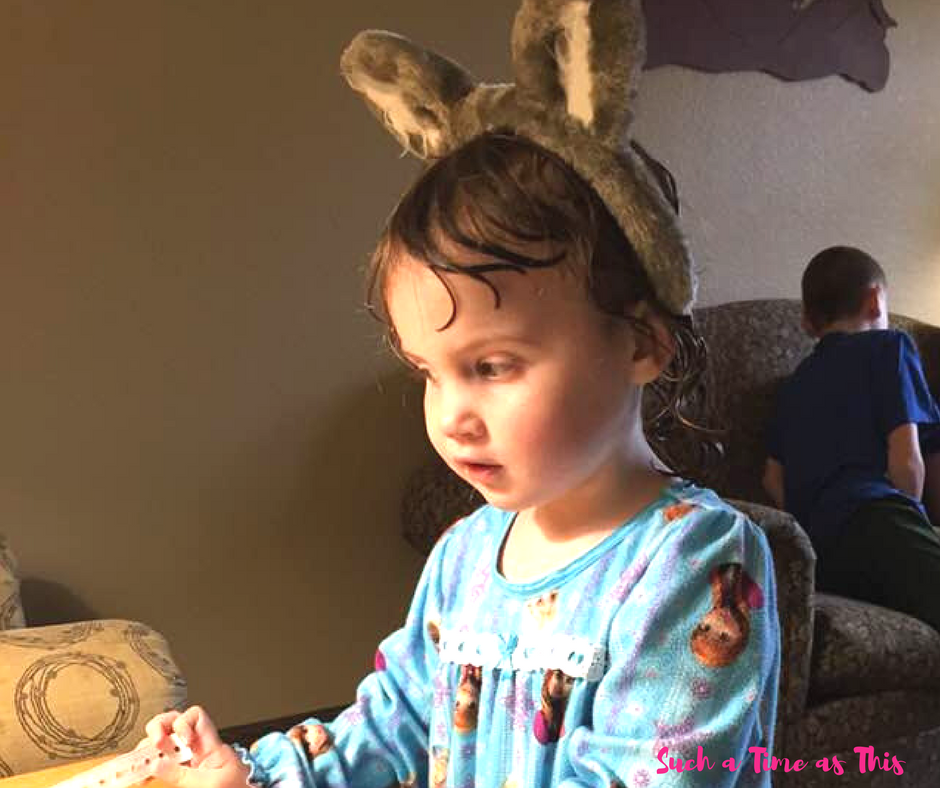 Our family loves Great Wolf Lodge.  After our recent third trip, I realized that it is the perfect place for large families.  Why? It has something for everyone.
We've been to two Great Wolf Lodges – Great Wolf Lodge Wisconsin Dells and Great Wolf Lodge – Concord, NC. It's our family's favorite vacation spot.  Our most recent trip was to the Great Wolf Lodge Wisconsin Dells and so I'm going to primarily write about this one in this post.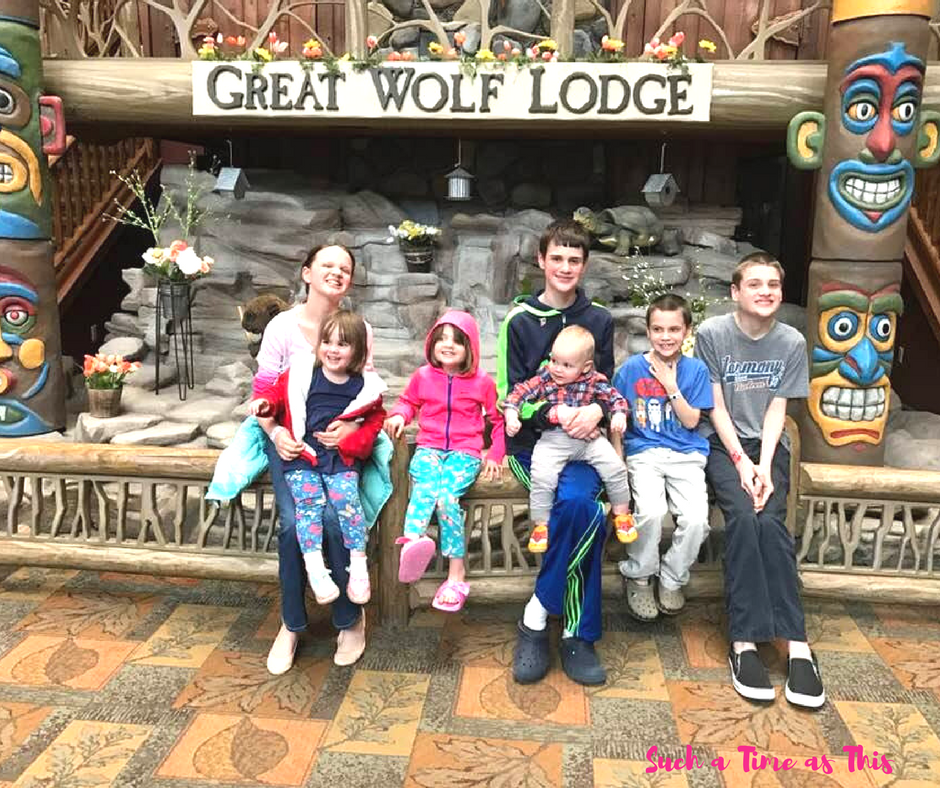 Here's why we love Great Wolf Lodge Wisconsin
10. Everything is there – no driving around town.  Plenty to do. Definitely no bored kids. It's 84 degrees all year round – rain or shine, you've got something to do.
9. Life jackets and Puddle Jumpers available for free – babies through bigger kids.
8. Teens and adults get a red wrist band which allows them to go on the rides by themselves and even bring younger kids with them.
7. The red wrist band also acts as your room key. This makes life simple! No carrying around extra stuff or looking for your key.
6. The rooms are AMAZING – you can get a suite that has multiple bedrooms, fireplaces, bunk beds, pull out sofas and kitchens.
5. There are plenty of slides and pools for the whole family to enjoy, including several kiddy pools, a swimming pool, a wave pool and a lazy river. Kids over 48″ can ride all the rides and kids over 42″ can ride limited amount of slides by themselves, but can ride all but Howlin' Tornado with a chaperone.
4. Low cost per person.  Sign up for their coupons and get a deal – once you pay for the room, water park passes are included for everyone in the room.
3. Many restaurants are available in the pool area and pizza can be delivered pool side or to the room.
2. Other activities on site if the family needs a break from swimming. The night we were there we had a bubble dance party and story time before bed (in the lobby)! Some of the other activities do include extra fees but they are there so you never have to load everyone back in the car. There is a fun arcade full of games on the lower level, plus MagiQuest and ShadowQuest.
1. And finally what is the most important reason we love Great Wolf Lodge? It evens the playing field for our special needs son.  
He's 15 years old and can't participate in many sports that boys his age might be doing.  Because of his physical limitations Adam doesn't have many opportunities to play in the same way that his siblings do, however, when we go to Great Wolf Lodge he can act like a silly kid and have fun with his dad and me – and with his brothers and sisters.  He takes turns riding rides with them.  The look in his shining eyes when he tackles a gigantic ride is priceless.  The memories we share bonding over stories of the mountain raceway or the Alberta Falls is amazing.
Oh, and by the way.  He did tackle that yellow slide after all.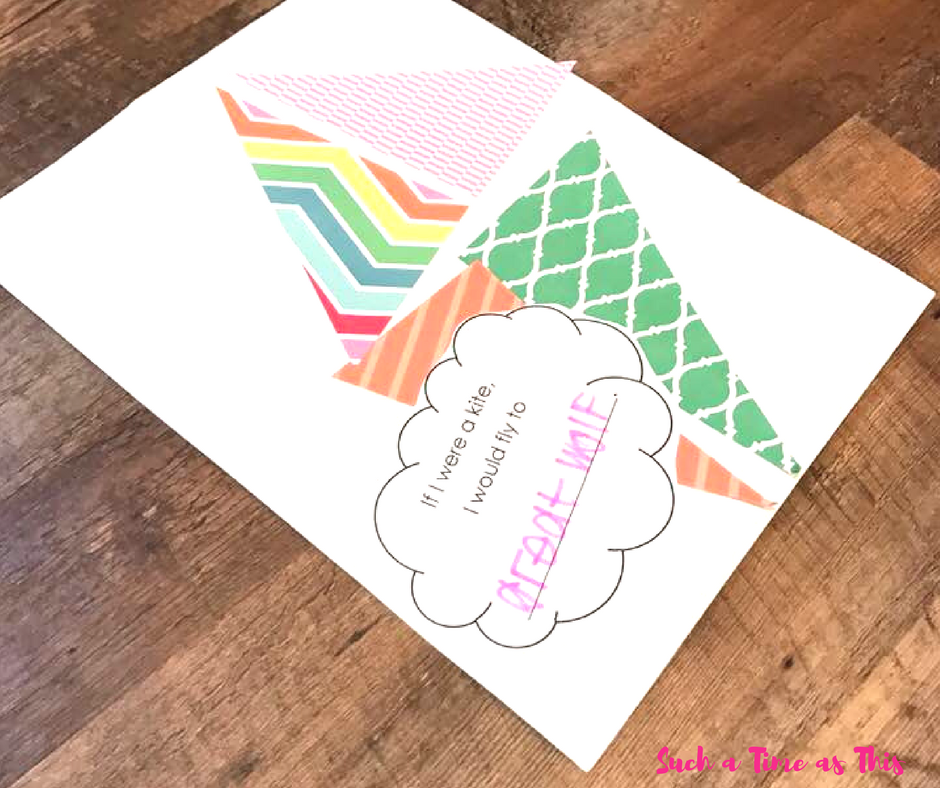 After our trip, he came home one day with this little art project tucked into his backpack. It reads, "If I were a kite, I would fly to…Great Wolf." I just smiled and nodded, tears spilling down my cheeks.  At that moment I realized that Great Wolf was the place dreams come true.  And not just for Adam, but for his mama, too.
---