Flipstir Puzzles by Enlivenze LLC Review
This time of year is wonderful for day trips, field trips, and even longer vacations.  The trouble I have, especially with as many kids as we have, is knowing what to pack for the car ride.  Keeping 6 kids entertained on a long drive isn't always easy.  I was so excited when I learned of a new product which can be taken with us on our car rides – without the mess of most toys and crafts.  Plus, we love puzzles and games so we jumped at the chance to try the Rainbow Pencils FlipStir Puzzle from Enlivenze LLC.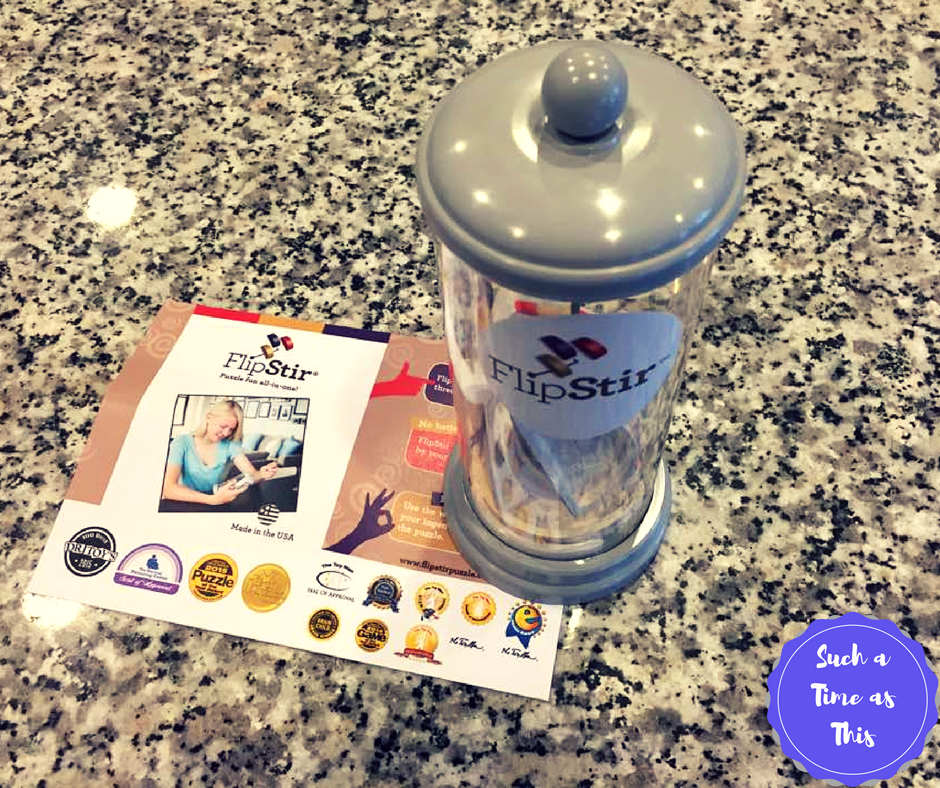 Flipstir Puzzles are a unique, 3D puzzle, which is completely contained in a clear cylinder.  The top of the cylinder has a small hole where a metal "stirrer" can be used to manipulate the pieces on the interior of the puzzle until they are placed correctly in the right order.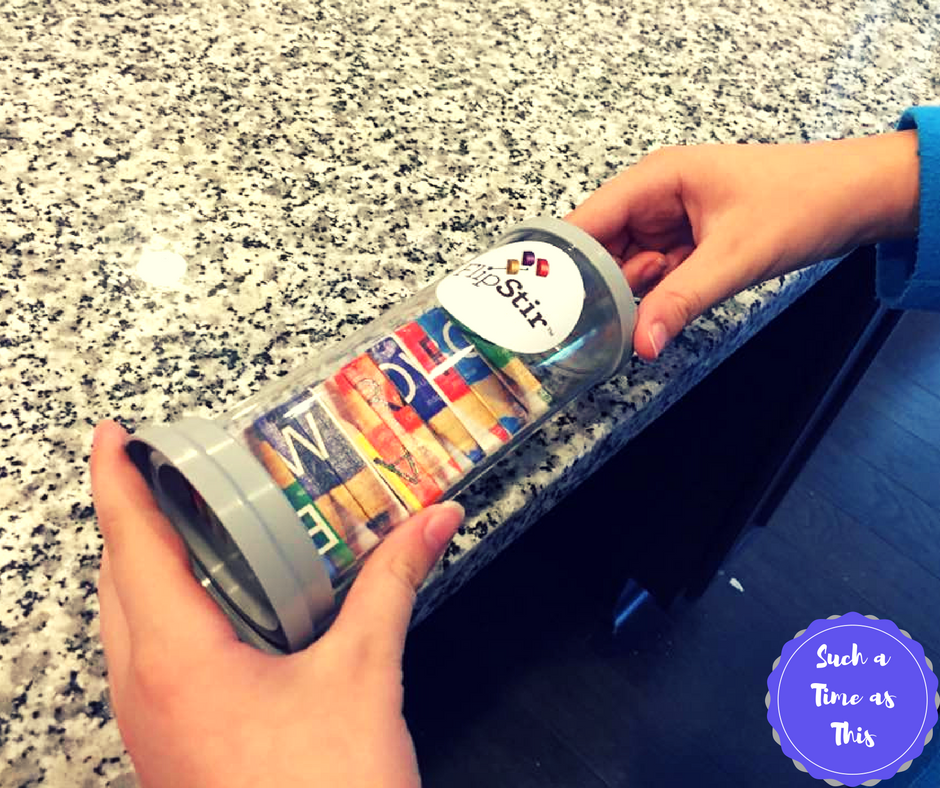 The Rainbow Pencils version of this puzzle is meant for ages 7 and up.  My 9 and 11-year old absolutely loved it.  In fact, my 11-year-old son went crazy over this new "toy".  He loved shaking it up and "stirring" the pieces until he could recreate the image again and again.  He also asked me to get more of these.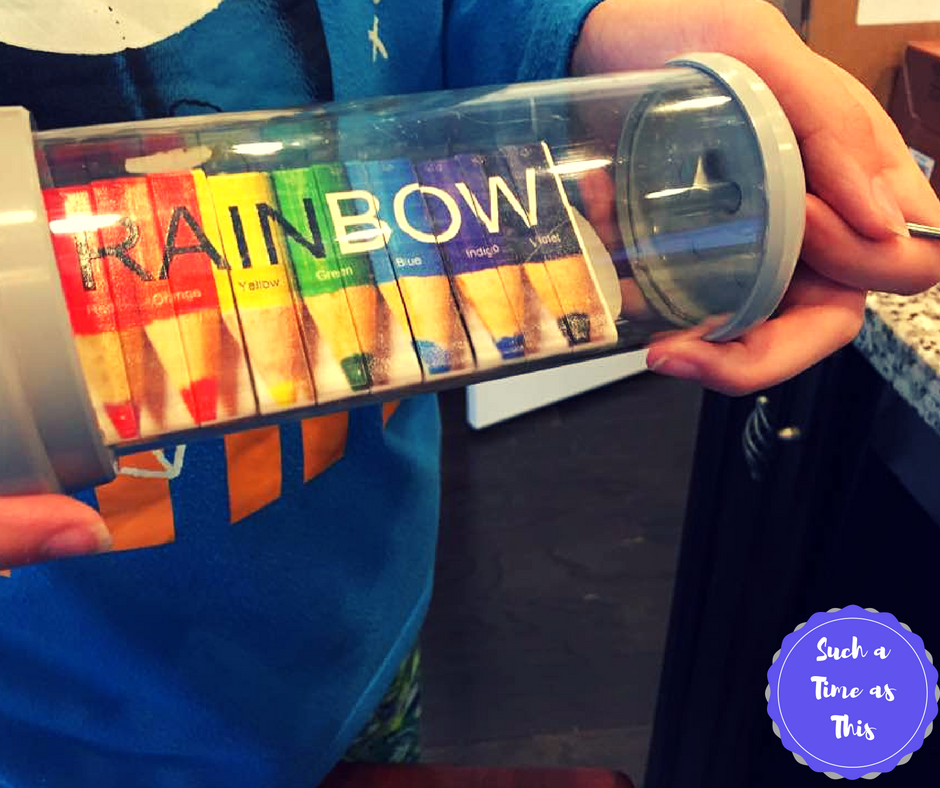 As I said in the beginning of this post, while this puzzle can be used at home for a fun activity or as a small break from school, the best use I could imagine is for long car-rides.  In fact, if you get a few of these, the kids could pass them back and forth to their siblings as they complete the puzzle.  No risk of lost pieces and no issues with breakage or anything being damaged.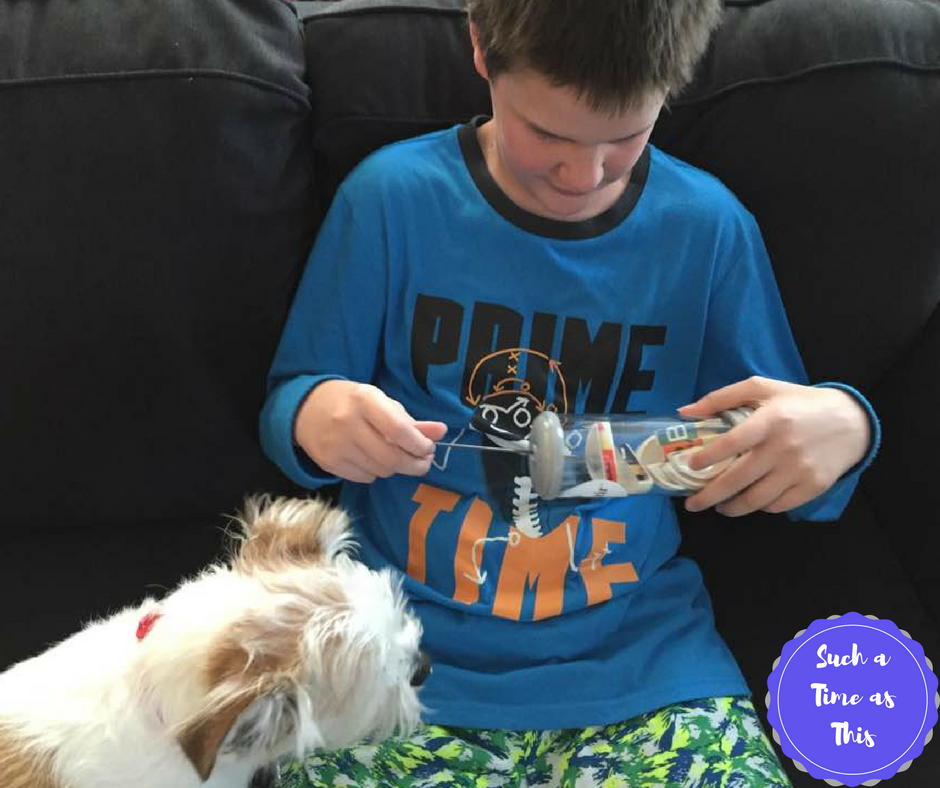 Even our one year and our five year old enjoyed "playing" with this puzzle.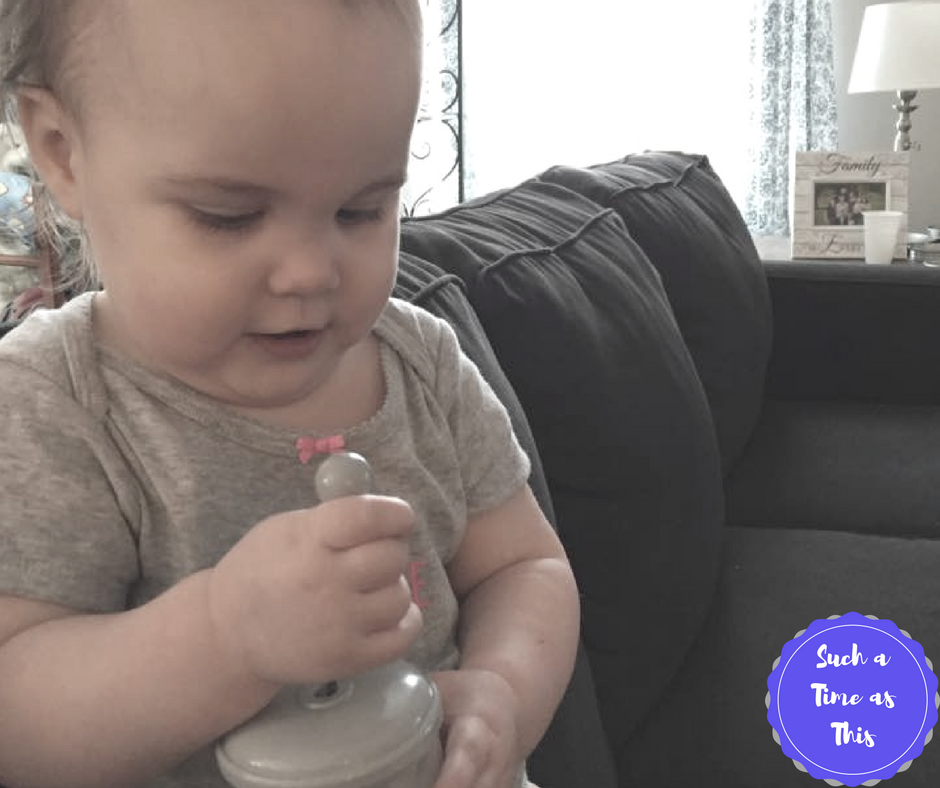 The great thing is the younger ones can't really hurt it.  I love that they won't lose pieces like our typical puzzles!  Also, while it was slightly too difficult for our younger kids – I think in a year or so my almost 6 year old will get the hang of this new game. We are definitely huge fans of FlipStir!
To reach Elivenze LLC on social media, please see the links below:
Product Accounts
Facebook: www.facebook.com/flipstirpuzzle
Twitter: www.twitter.com/flipstir
Company Accounts
Facebook: www.facebook.com/enlivenze
Twitter: www.twitter.com/enlivenze
---
To read more reviews on the FlipStir Puzzles click the banner below:

---