Hey Mama! Schoolhouse Planner {Review}
I love planners.  I'm sort of a planner fanatic – especially when it comes to organizing our homeschool.  I recently found out about a new planner that is hot off the presses and just in time to start July 2016.  I'm so excited to share all about the Hey Mama! Print Schoolhouse Planner 2016-2017, a new
school planner
from
The Old Schoolhouse
.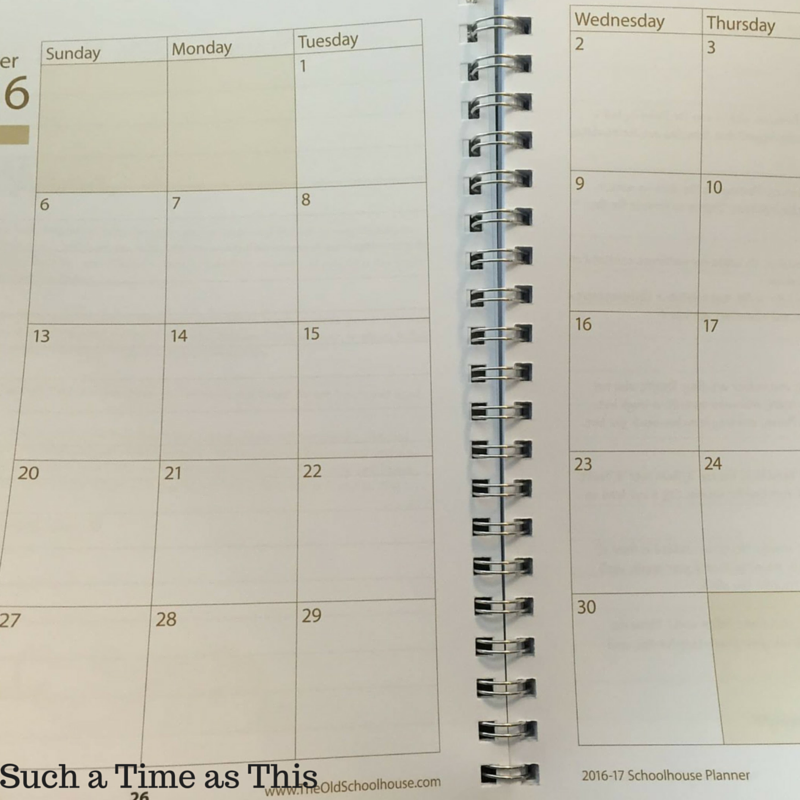 I recently received a copy of the print version of the Hey Mama! Schoolhouse Planner.  I seriously think The Old Schoolhouse thought of everything with this awesome planner.  It includes:
Yearly calendars going from 2016-2018
Full page monthly calendars from July 2016 through  June 2017
Weekly planning grids on a two page spread with enough room for 7 subjects and 5 days of the week
An attendance chart replicated on 5 pages which includes 180 checkboxes
A homeschooling contact list which gives space for names, addresses, phone numbers and email addresses for important contacts.
There is also a 4-page book list (one per child) which allows room for the title, author, and date the books was completed.  *I was told that the pages are able to be copied, so if you have more than 4 students who are reading, you may make extras.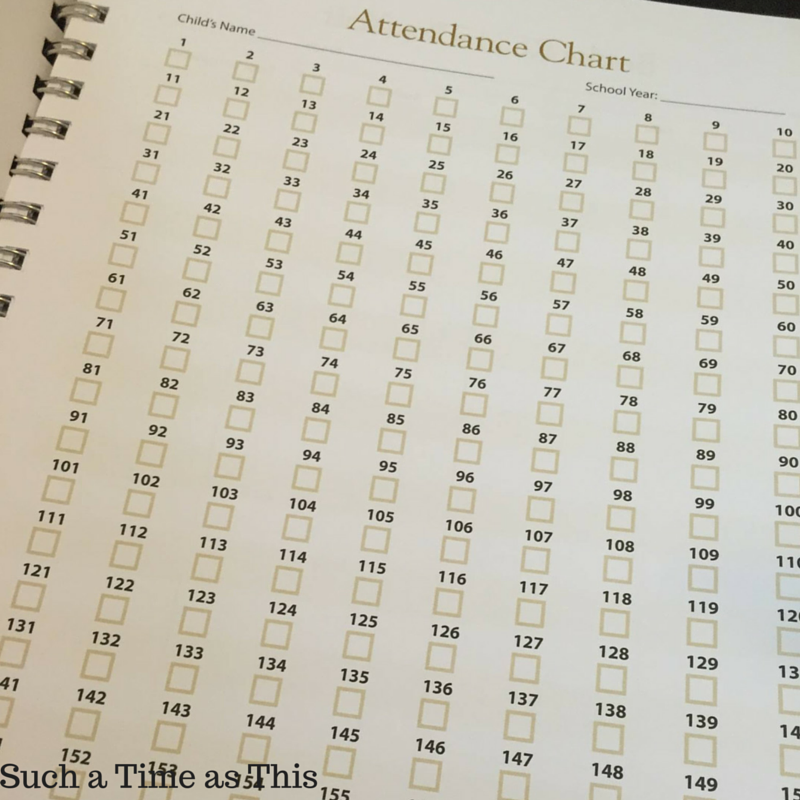 I also noticed the curriculum planning sheet which includes lots of details including:
subject
curriculum
vendor
grade level
price
contact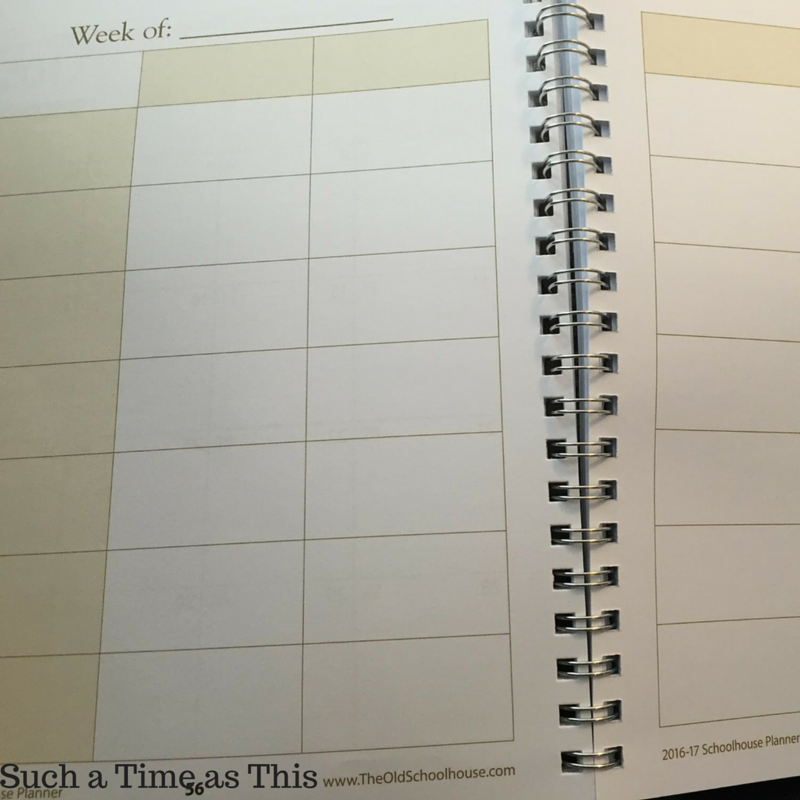 There is also a place at the top of the page to tell which child the curriculum is for and what grade level they are.  It should be noted that there is an allowance for 5 children who are using a curriculum (5 pages included).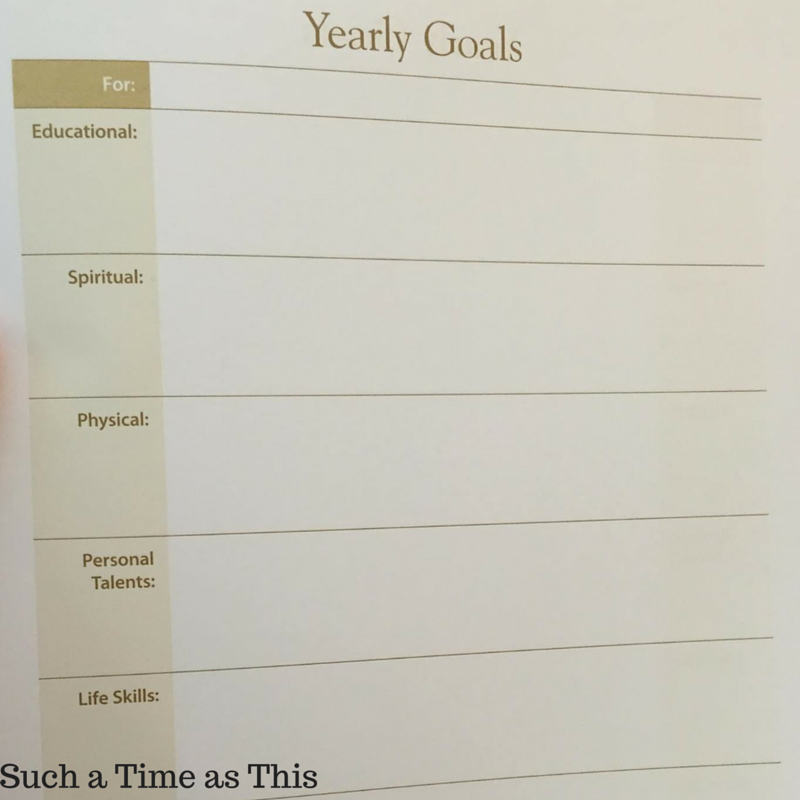 There are also several lists for monthly goals, semester goals and year goals divided into goals into the following areas:
Educational
Spiritual
Physical
Personal Talents
Life Skills
Financial
Relational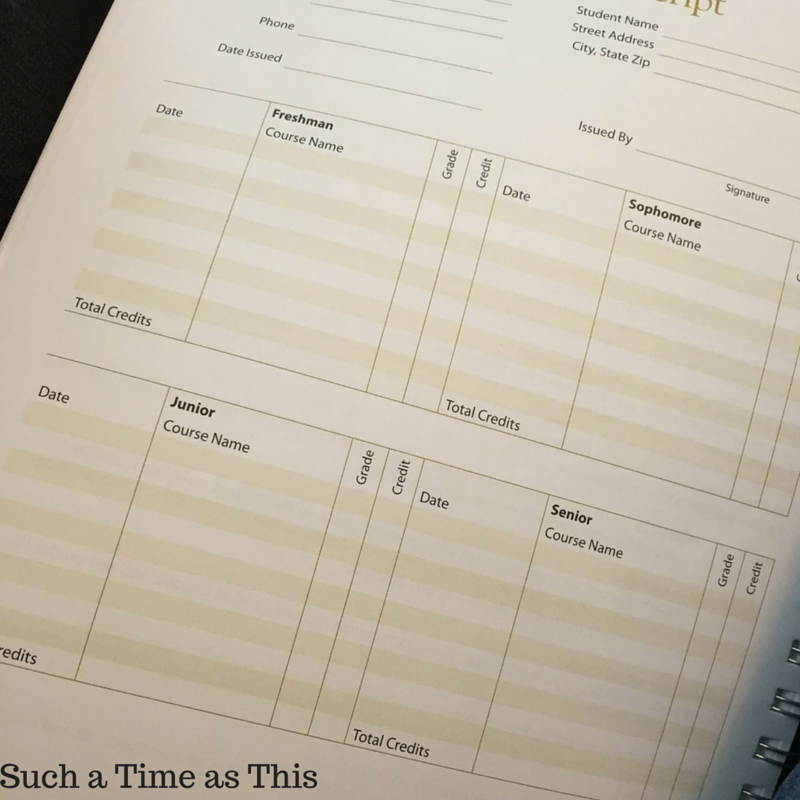 Other features in the Hey Mama! Schoolhouse Planner that caught my eye:
A list of 36 writing prompts featured on a two page spread along with another two pages of story starters.  These could easily be used for a variety of age ranges.
Helpful reminders and information like a page of the Thirteen Colonies by Date which includes important people, dates and other info like the original of the first settlers and the main religion of the colonies.  There is also a huge amount of info on the branches of our government.
Lists like the timeline of invention, the US Presidents and their wives including years in office and the US States, Capitals, and the state abbreviations
The information in the back on how to create an academic transcript including a beautifully designed academic transcript template
One of my favorite parts is the checklist and "skills learned" worksheet in the back of this book!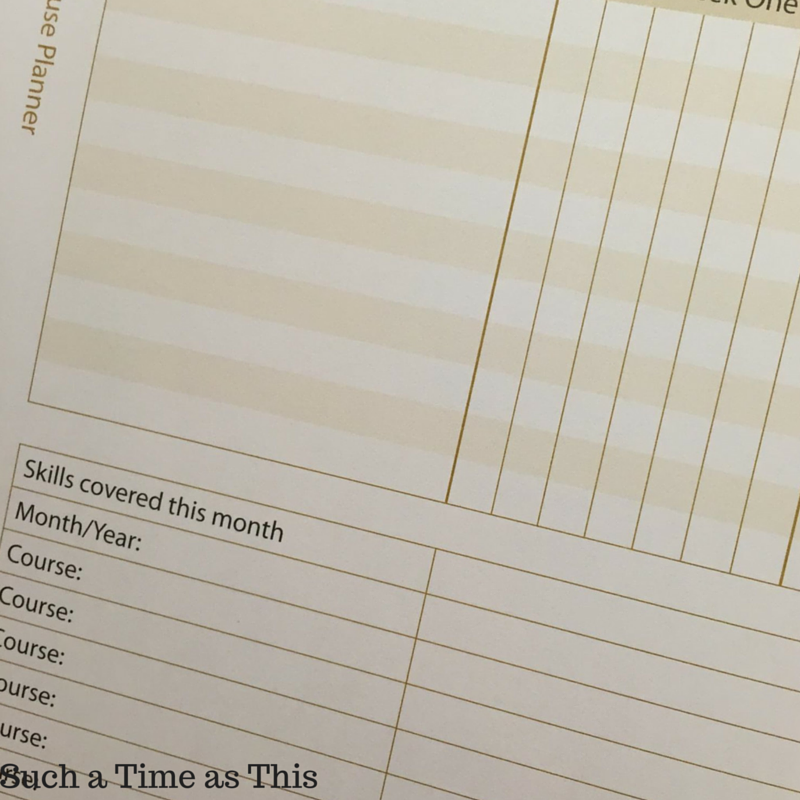 This planner is definitely going to come in handy for me as I plan out my school year for next year.  I will have 5 kids whom I am homeschooling: an 8th grader, 6th grader, 4th grader, and two in Kindergarten.  I'm excited about getting started in planning our new school year.  I love that even with the amount of kids I have, this planner still comes in handy in a huge way because of the amount of space provided for planning! It comes with a glossy laminated thick cover, metal spiral binding, and the pages are printed on very nice thick paper, as well.   Also, it is priced really well, at $29!  However, use code CREWCODE to snag this for $19 plus free shipping (until July 15th)!  It's every homeschooling mama's dream!
'

To contact The Old Schoolhouse on social media click below:
Facebook
Instagram
Twitter
Google +
---

---