Wink: One of Our New Family Games
This post contains affiliate links.  Please see my disclosure page.
In the weeks before Christmas, I combed through the shelves at our local Target for a board game for our oldest son.  There are only a few things that amuse and entertain him and one of those things is a good board game.  It was there that I first discovered a game that is new to us.  It's simply called "Wink
".  This has quickly become one of our favorite family games.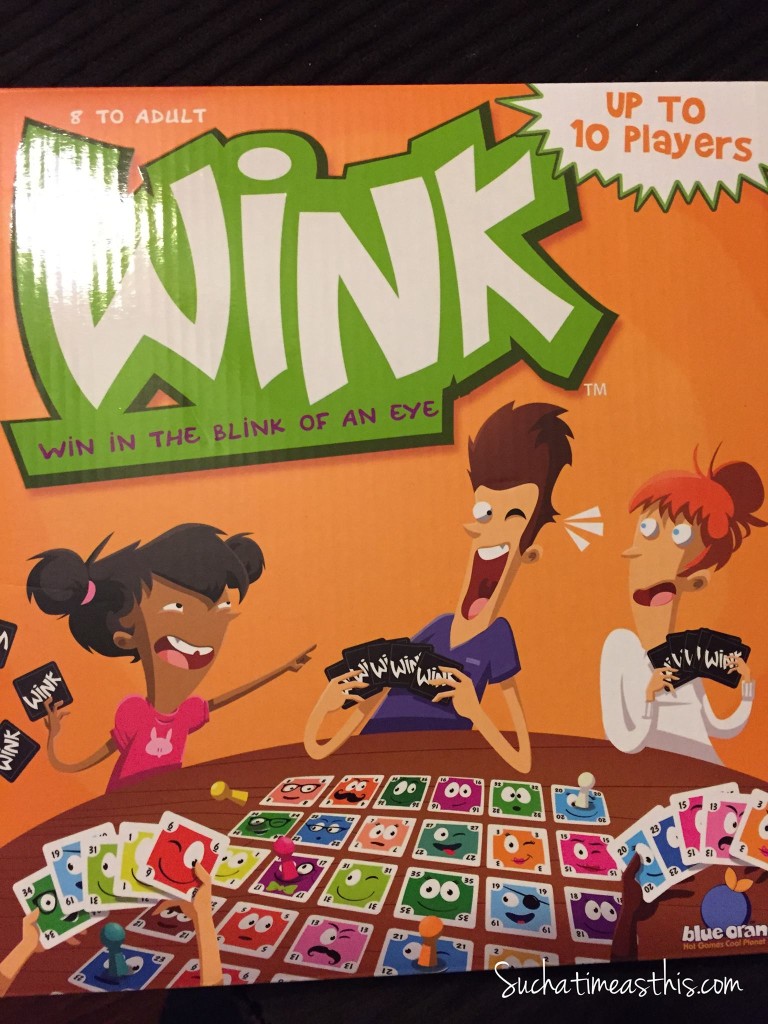 Wink 
is a different sort of game.  It is in fact a card game in which the cards make up the board or field.  Some more cards are dealt to the players and then the fun begins.  This game can be played with 4-10 players and is meant for ages 8 and up.  It turns out it is a little difficult to learn – so 8 and up seem to be about right.  It took us a full game to really feel like we got the gist of the game.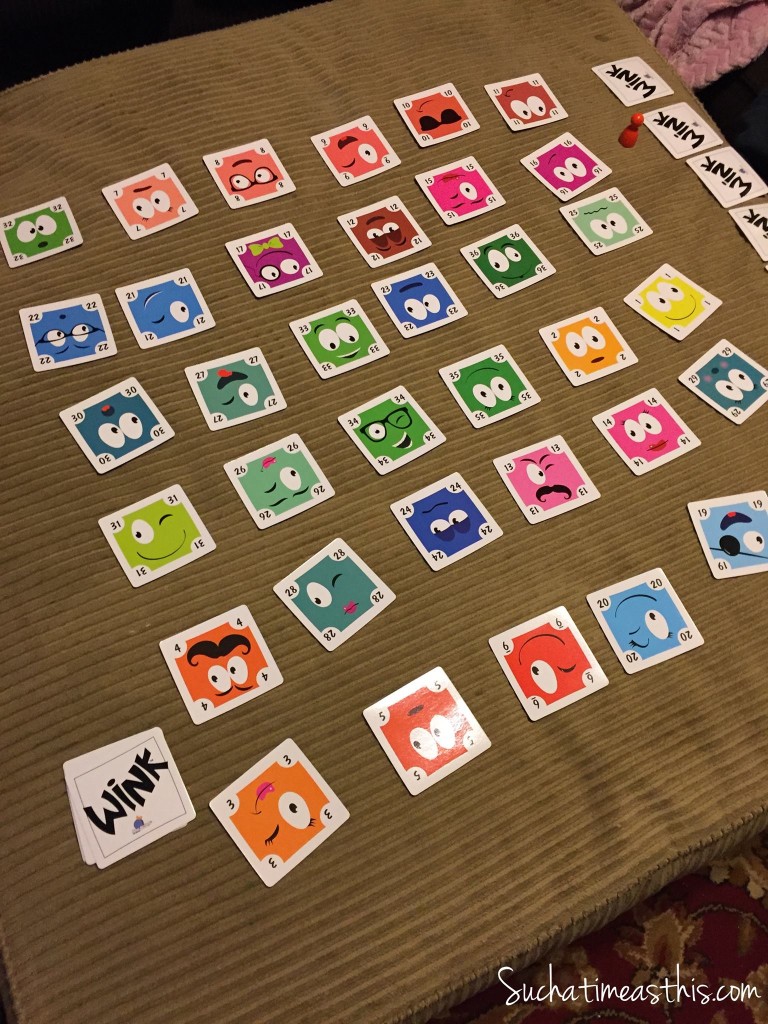 So the point is to try to find a person who has a numbered card that you don't have in your hand – a card that you are looking for.  Once you declare the number you are looking for you wait to see another player wink at you.  Once you see them wink you can formally ask if "they" have the card you are looking for – but you must wait until your next turn!
Once we got the rules down, we have really enjoyed it.  If you catch someone winking at another player you can "accuse" them of having the card that the other player is looking for.  If they do, in fact, have the card then you get the card from their hand and the card from the board which matches it (which means you get double the points).
This game is loads of fun. If you can't wink you can choose another secretive gesture before the game starts. The person with the most points (cards) at the end in their discard pile wins!
Really fun family games are hard to come by – that's one reason I'm so excited about this game.  It has a little bit of strategy to it but isn't  too hard once you learn the rules.  It is so much fun to try to find just the right moment to "wink" so that the other players don't catch you.  This was a big hit over our last Fun Friday.
What are your favorite family games to play with kids?