This post contains affiliate links.  Please see my disclosure policy.
It's not every day that we get hit by a major Winter storm.  About once or twice a year, we'll see a little snow in our yard and the kids will go crazy and want to go romp around in the Winter Wonderland outside.  As so much of the country has seen this week, we, too, got a share of Winter Storm Jonas.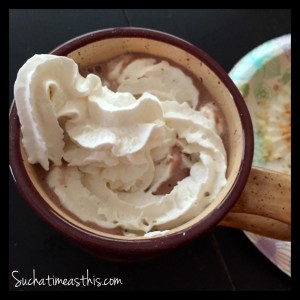 Much like our public school counterparts, we cancelled school in exchange for making snowballs, snow angels, snowmen, drinking hot chocolate, cuddling up under a warm blanket, and playing fun games.  The days of childhood are so fleeting…we try to enjoy them.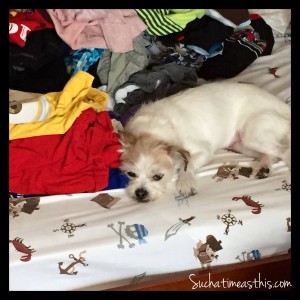 I decided to get our laundry done.  Our dog decided to sneak a nap in cuddled up with the warm piles of clothing.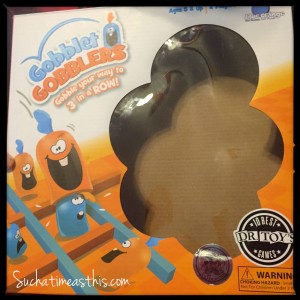 My 5 year old asked me to play one of his favorite new games with him, "Gobblet Gobblers Board Game
".  It's a spin off of Tic Tac Toe.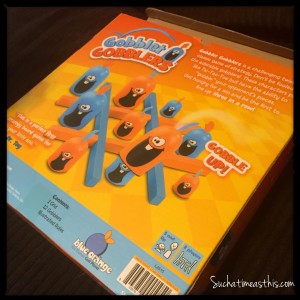 It's so much fun, as the larger game pieces can "gobble" the smaller ones – making this a high fast game of strategy at the same time filled with silly giggles.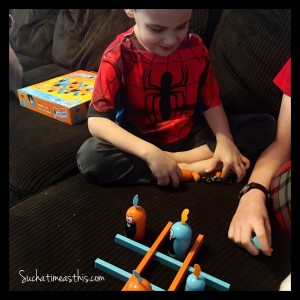 We got this for "D" for his 5th birthday a few months back.  He had an idea of how to play Tic Tac Toe but didn't totally "get" it.  He is learning more each time we play.  Not only do you get to decide which square to put your piece in but also which size piece to use.  Be careful, because if you use your smallest two pieces it might get gobbled by the other player's larger pieces.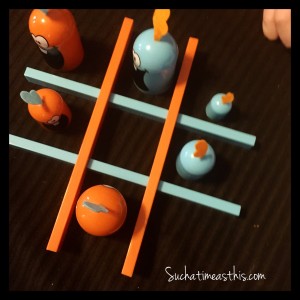 While I was busy playing with my 5 year old, my 11 and 8 year old were having a blast building a snowman.  Teamwork at its finest.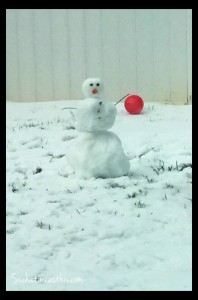 So, have you enjoyed the snow?  How do you handle snow days as a family?