Thanksgiving Picture Books Your Kids Will Adore
Contains Affiliate Links. Please read my disclosure policy.
A few years ago my young kids and I did a unit study in November which included several picture books.  It was so much fun to explore this holiday while including language arts, science, history, geography and even arts & crafts.  Although, we aren't planning on doing that this year, I still enjoy having a few Thanksgiving picture books & chapter books to read aloud to the kids this time of year.  I especially like to include a couple of Thanksgiving picture books about the history of the holiday and also mix in some other quirky books for fun.  I picked a few of our favorites off the bookshelf to share with you today.
4 Thanksgiving Picture Books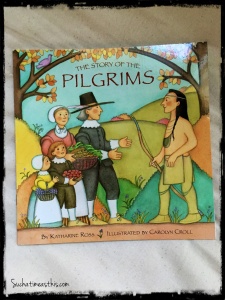 The Story of the Pilgrims
by Katharine Ross
A historical retelling of the story for young children ages 3-7.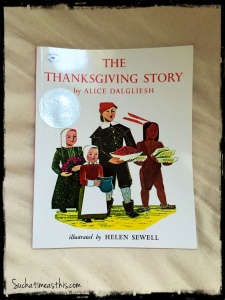 The Thanksgiving Story
 by  Alice Dalgliesh
This is a beautiful, Caldecott Honor–winning Thanksgiving picture book, which tells the story of children on board the Mayflower and adventure and hardships which arose on their journey.  This is a wonderful story of their very first Thanksgiving – perfect for grades K-3.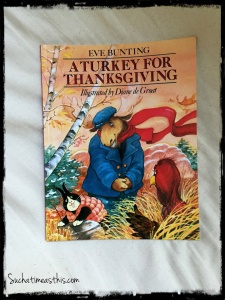 A Turkey for Thanksgiving
 by Eve Bunting
One of my children's favorite Thanksgiving picture books, this is a sweet story geared toward ages 3-6, surrounding a moose family, turkey, and Thanksgiving dinner.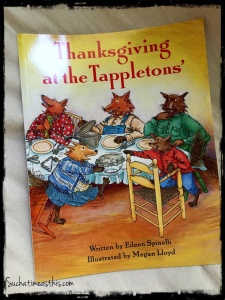 Thanksgiving at the Tappletons'
 by Eileen Spinelli
A fun & funny story of one family's Thanksgiving complications and life lessons.  This book is for grades PreK-3rd.
Please Pin to Pinterest!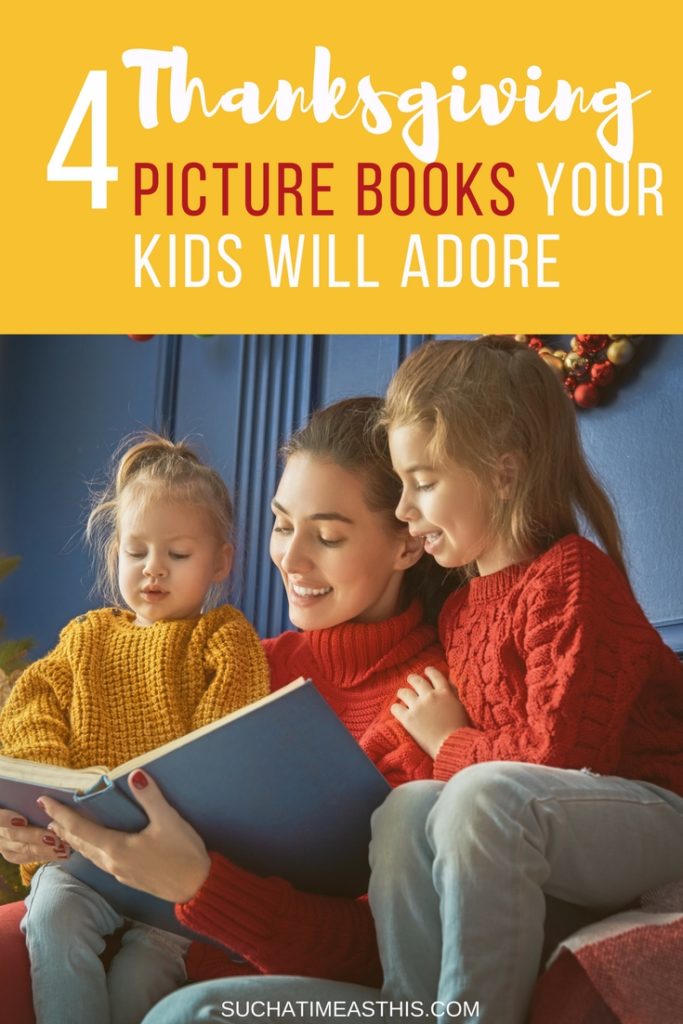 Which Thanksgiving Picture Books do your little ones love?
---
You might also be interested in:
Christmas Read Alouds and Character Traits 
15 Easy Thanksgiving Crafts for Kids