This post contains affiliate links.  I only recommend products that I love.  Please read my full disclosure page. 
A Child's Book of Character Building (Book 1) by Ron & Rebekah Coriell
This is a wonderful book for teaching character traits to young children.  I read this with my older three several years ago.  I am planning to start teaching this to my soon to be 5 year old, as well.  Each page contains a character trait and a very simple story that goes along with it.  It gives real life examples of this trait and how we can practice it in different settings (at home and out of the home) and also includes a short Bible study and verse to go along with each character trait.  
Book one includes: Attentive, Faith, Creative, Diligence, Patience, Contentment, Obedience, Wisdom, Tenderhearted, Thankfulness, Honesty, and Joyfulness.
Lessons in Responsibility for Boys From Pearables
This book is divided up into 30 lessons.  Each lesson has a different theme and very practical tips directed at young boys.  I have enjoyed this book and have used it with our oldest two sons.  My youngest is still a little bit young to use it.  It is intended for kids ages 6 & up.  Each lesson is made up of two pages of text and a third page which has the tasks on it that help cement it for the child.  They also have a set of Home Ec. books which would be good for both boys and girls (and although this one is geared toward boys it can easily be used for brothers & sisters, however, they might enjoy having a separate study).
Sword Fighting by Karyn Henley

This book is excellent.  This is a character study, Bible memory and a Bible study all in one!  Each week delivers a topic, a scripture memory verse, and 7 lessons which each include a separate small Bible study and practical application.  They even include fun games that might help kids remember the verse and the idea they are studying.  I can't say enough good things about this study.  I used this one several years ago but I'm thinking of doing it again because my kids were so young when we last worked our way through it.  
Ten Girls Who Changed the World (Lightkeepers) by Irene Howat
I love this whole series of books.  There is the Ten Girls who Changed the World, Ten Girls who Made a Difference, Ten Girls who Used Their Talents, Ten Girls Who Made History, and Ten Girls Who Didn't Give in.  These books feature inspiring stories of young women who used their life in extraordinary ways.  This particular book focuses on these ten (from the Amazon website): "Mary Slessor (Missionary in Africa), Corrie Ten Boom (hid Jews in Nazi Germany), Evelyn Brand (Missionary in India), Joni Eareckson , Gladys Aylward (Missionary in China), Jackie Pullinger (Missionary in Hong Kong), Amy Carmichael (Missionary in India), Elisabeth Fry (Worked among the sick, prisoners and homeless), Catherine Booth (Co-Founder of The Salvation Army) and Isobel Kuhn (Missionary in Asia)."  This book will be a great encouragement to your daughters and to you!
Ten Boys Who Used Their Talents (Lightkeepers) by Irene Howat
Like the books above, this book also has several in the set.  You can buy one or all of them.  Ten Boys who used their Talents, Ten Boys Who Made a Difference, Ten Boys Who Changed the World, Ten Boys Who Made History , Ten Boys Who Didn't Give in.  The book tells of ten extraordinary men who used their talents for God.  From Amazon, the ten men listed in this book are: J S Bach; Paul Brand; John Bunyan; James Clerk Maxwell; Wilfred Grenfell; C.S. Lewis; Samuel Morse; Ghillean Prance; C.T. Studd; George Washington-Carver."
This book contains delightful stories of passions & gifts that these men used to help and inspire others.  I read this one to one of my sons who loved it – especially the bio of C.S. Lewis, who is one of his favorite authors.
---
Now, it's time to link up!  What have you been reading?  Do you have a homeschooling or read-aloud post you would like to share?  I will be adding your posts to my Pinterest Board for read alouds:
Follow Such A Time As This's board Read Alouds on Pinterest.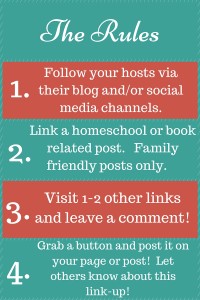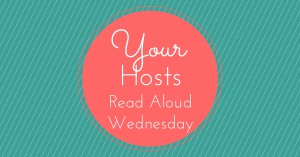 ---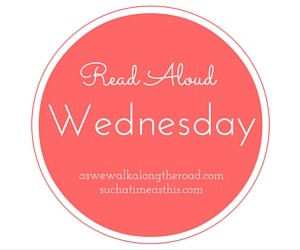 Don't forget to grab a button! <!­­ start InLinkz script ­­>

<!­­ end InLinkz script ­­>